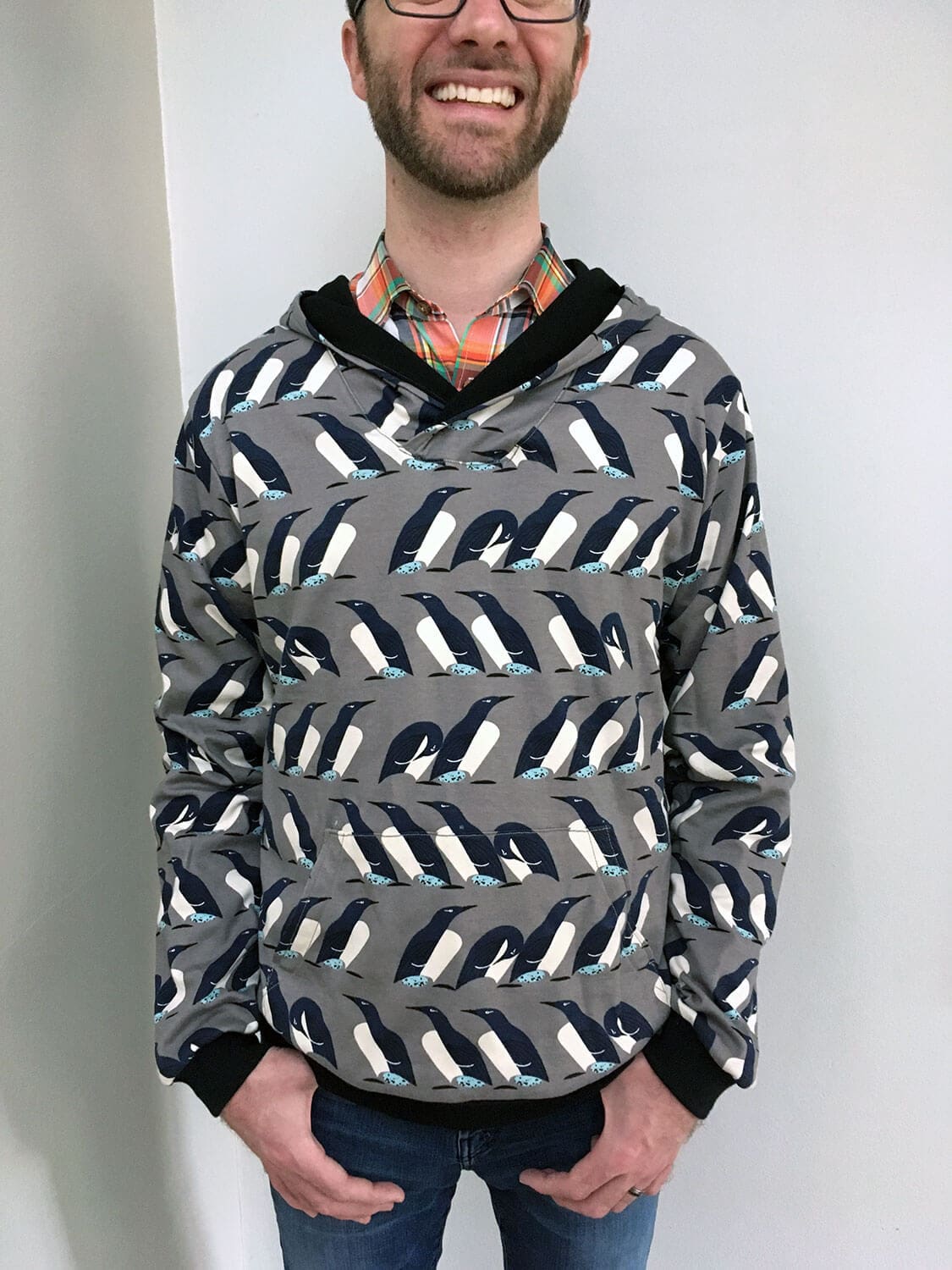 This fabric was an impulse buy the last time I was in Three Little Birds. It's a Charley Harper interlock knit from Birch, and this substrate worked so much better for a sweatshirt than the Lodo dress I made this summer. Plus, how could I resist these penguins?
Mal asked for another hoodie with it, so I broke out the Finlayson pattern and got to work. The pattern recommends not using 45″ wide fabric for the hoodie version, but it worked out fine. I bought 3 yards, and have enough leftover for a small project. The fabric only has 25% stretch across the grain, so I didn't take it in like the last version.
I used some black french terry I had leftover from a shadi skirt for the hood lining. I thought it might be too thick, but it came out soft and warm. I used a rib knit for the cuffs and hem band.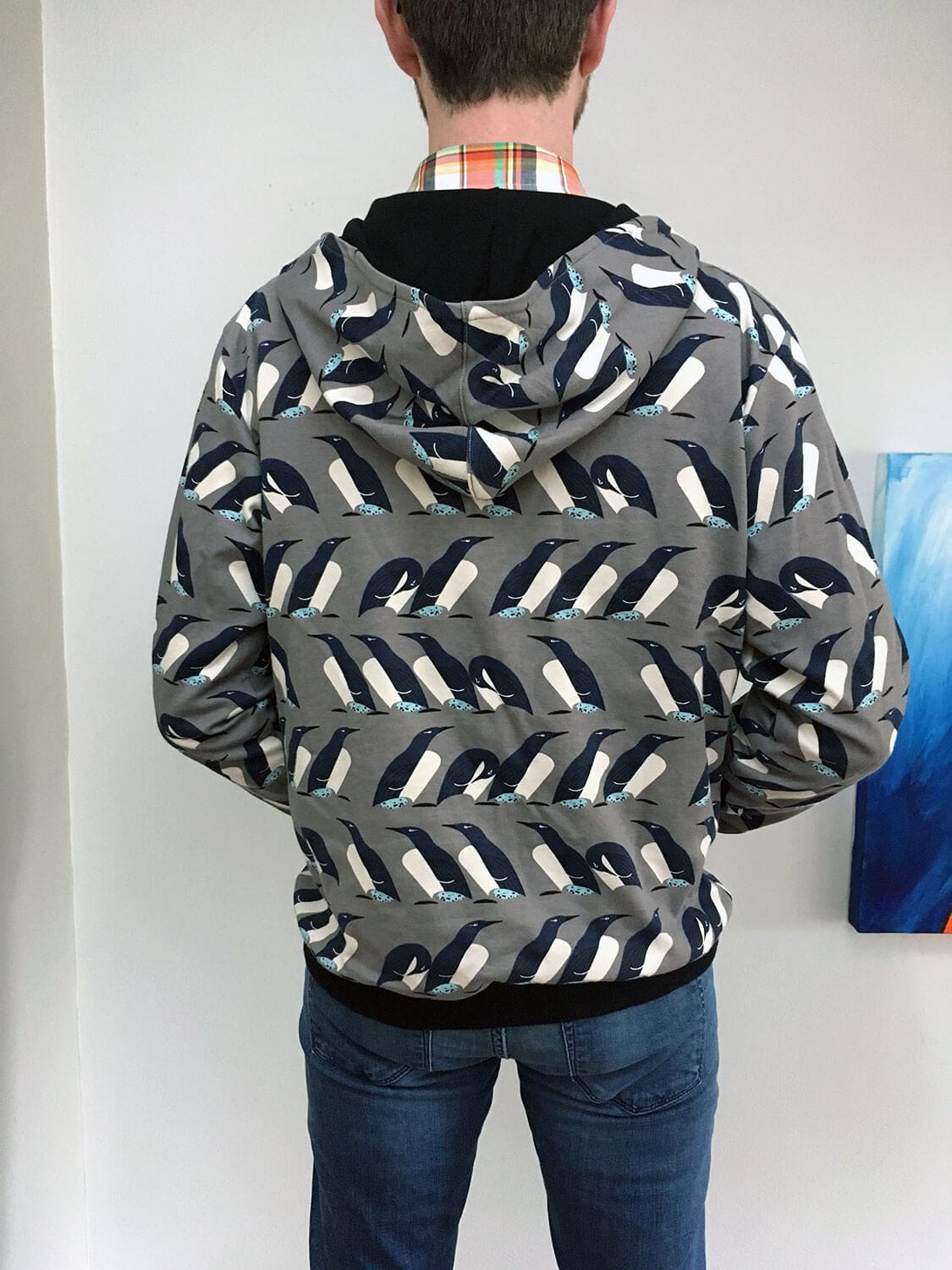 I sewed most of this on the serger, with a triple stretch stitch on my regular machine for the topstitching. I reinforced the shoulder seams with rayon selvedge, because I've decided I can't stand clear elastic. I skipped the neckline facing and twill tape for this one, which definitely made this a much quicker sew.
Looking at these photos, I'll probably modify the next Finlayson I make for Mal to use a size small through the shoulders. The shoulder seams look a little wide in the medium.
I kind of want to steal this sweatshirt. Apparently so did a lot of people when Mal wore it out the other night.