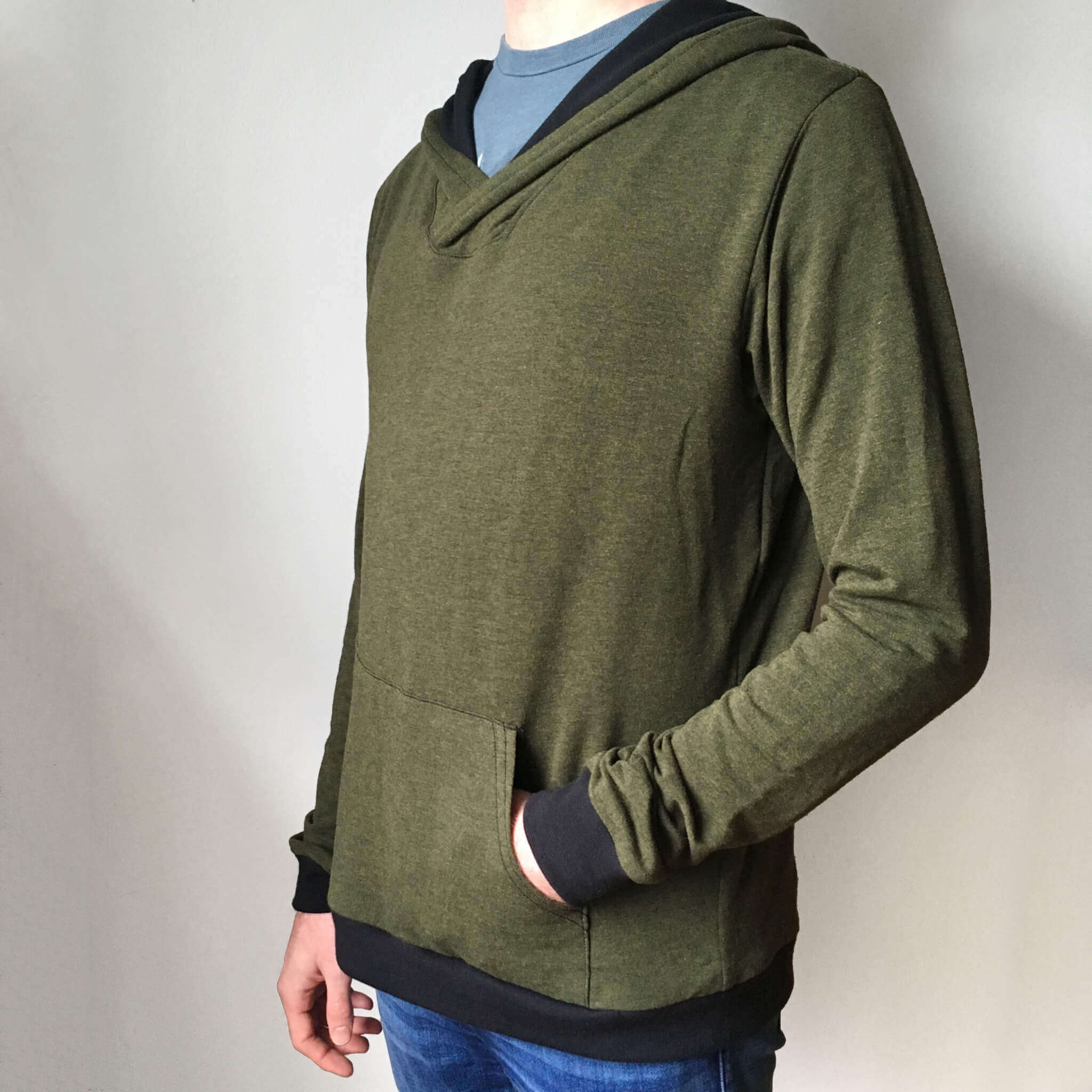 This is my first garment for another adult human! It's the Finlayson Sweater by Thread Theory Designs, and it came out awesome.
I picked up this beautiful and soft French Terry from stitch in Mal's favorite color, and I had enough ribbing leftover from my Linden sweatshirt for the cuffs and hem band. I also got some black jersey for the hood lining.
The sweatshirt has some great details, including some hanger swagger facing and trim in the back. I ended up using some metallic fish quilting cotton, and yellow quilting cotton.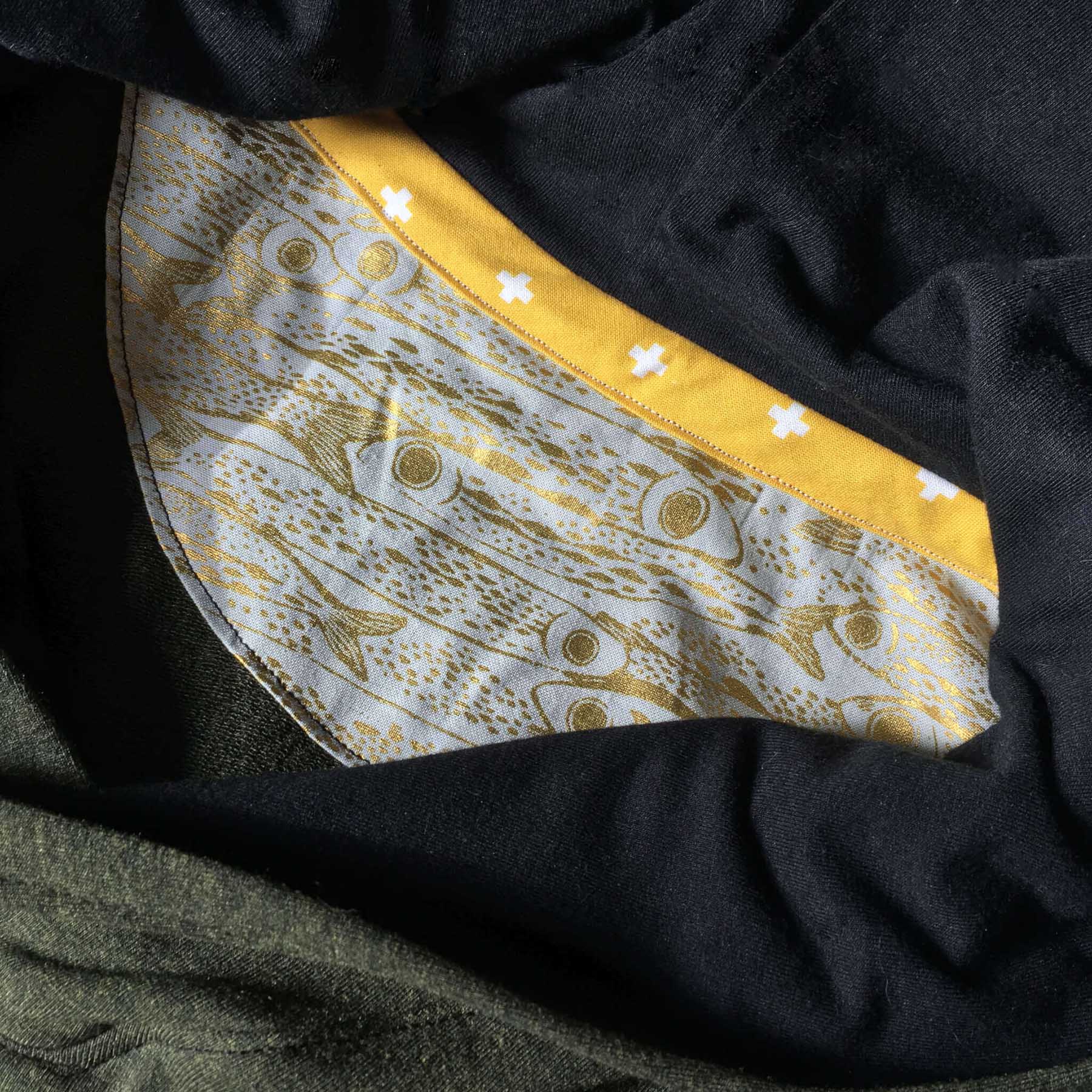 I followed the sewalong, and (not counting tracing and cutting out) got this done in about 7-8 hours. This included some major mess ups, and about 30 minutes troubleshooting the serger, as usual. I ended up sewing the seams with a triple stitch (which takes forever) and then serging the seam allowances, but I think for my next I might just baste the seam with a zig-zag and then use that as a guide to serge. That should also cut way back on the time. One day I'll feel confident enough to just serge.
The biggest pain was cutting the fabric out, and I think in the future I'll cut everything flat.
I used a triple stitch for all the topstitching, which used up a ton of thread but looks really nice and substantial. I'll have to ask at the shop what other options there are for topstitching on stretch fabrics.
The medium also fits me almost perfectly. I plan to make myself one next, and will need to shorten the sleeves, maybe thin them out a bit more, and maybe nip in the sides a bit. I might take the length up a bit as well. I think I'll go for a nice color and solid trim/lining.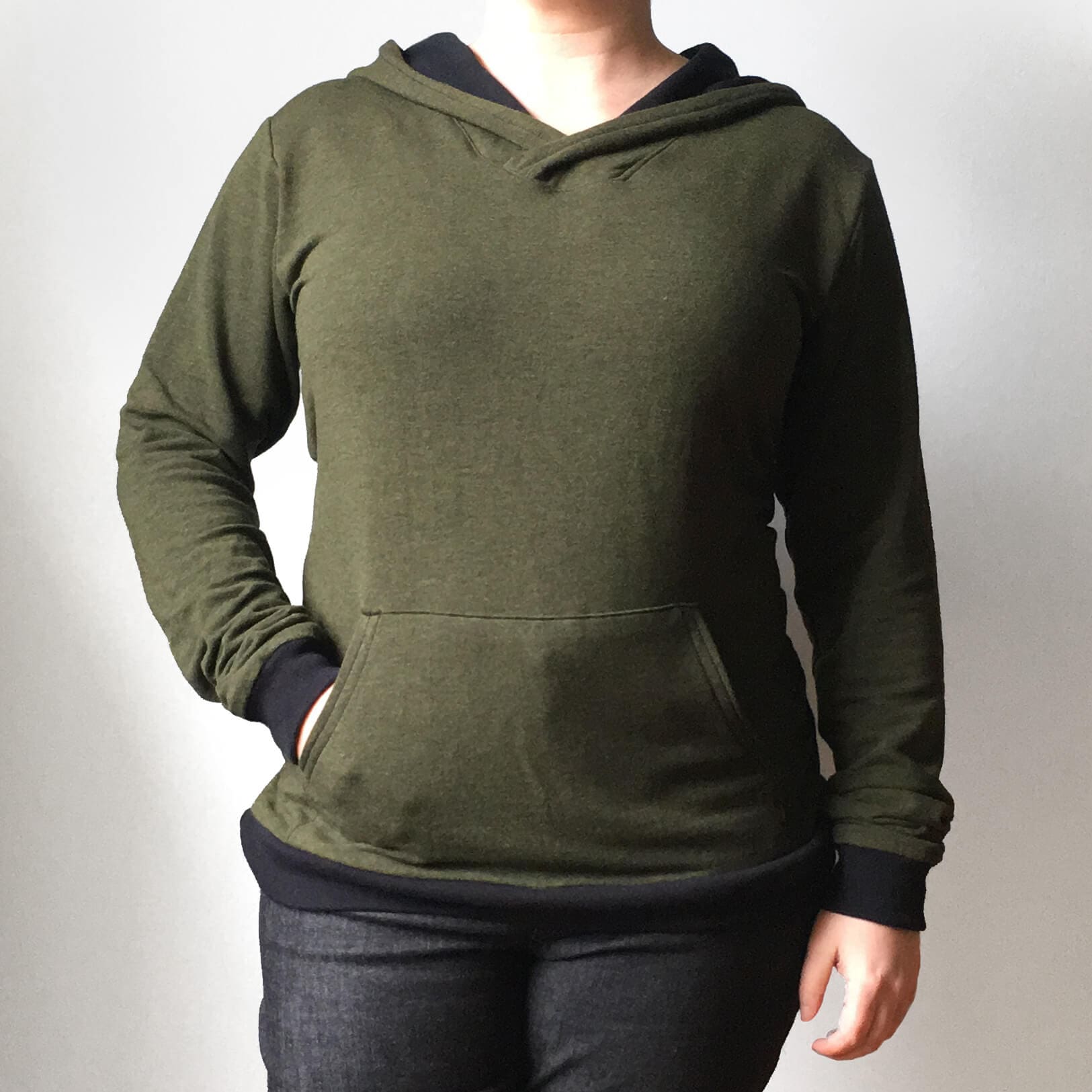 I'm super thrilled with this. I will also be making one for Rachel, and hers will be a neutral outside with an animal print lining.