As my old RTW t-shirts are wearing out, I really need some more basics. Stitch also had a sale on knits, so I bought enough for a few t-shirts and another Shadi skirt. I decided to just stick to the Deer and Doe Plantain, but change up the necklines, sleeves, and hem length a bit. I finished two t-shirts and one shadi skirt today.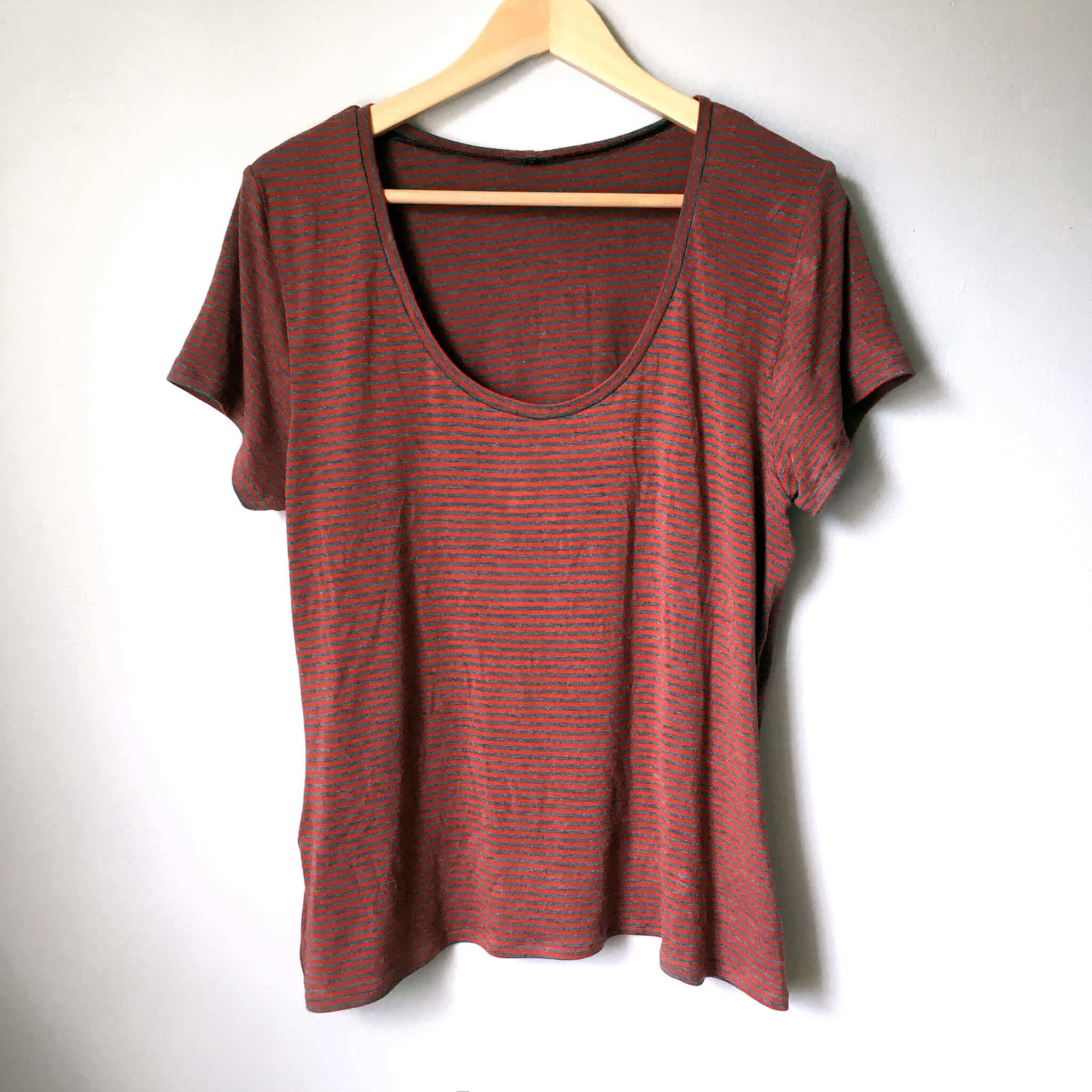 This is a super soft rayon jersey that was really not fun to work with, but very fun to wear. I really took my time to get the stripes around the neck even, but the hems are a bit of a mess. For this one, I just folded all the hems up .75″ and used a lightening stretch stitch.

This is another bamboo jersey, and I used black for the neckband and added arm bands. I also used a twin needle for the hem.

And the Shadi skirt in black french terry.
I have a couple more basics cut out, to be finished eventually.