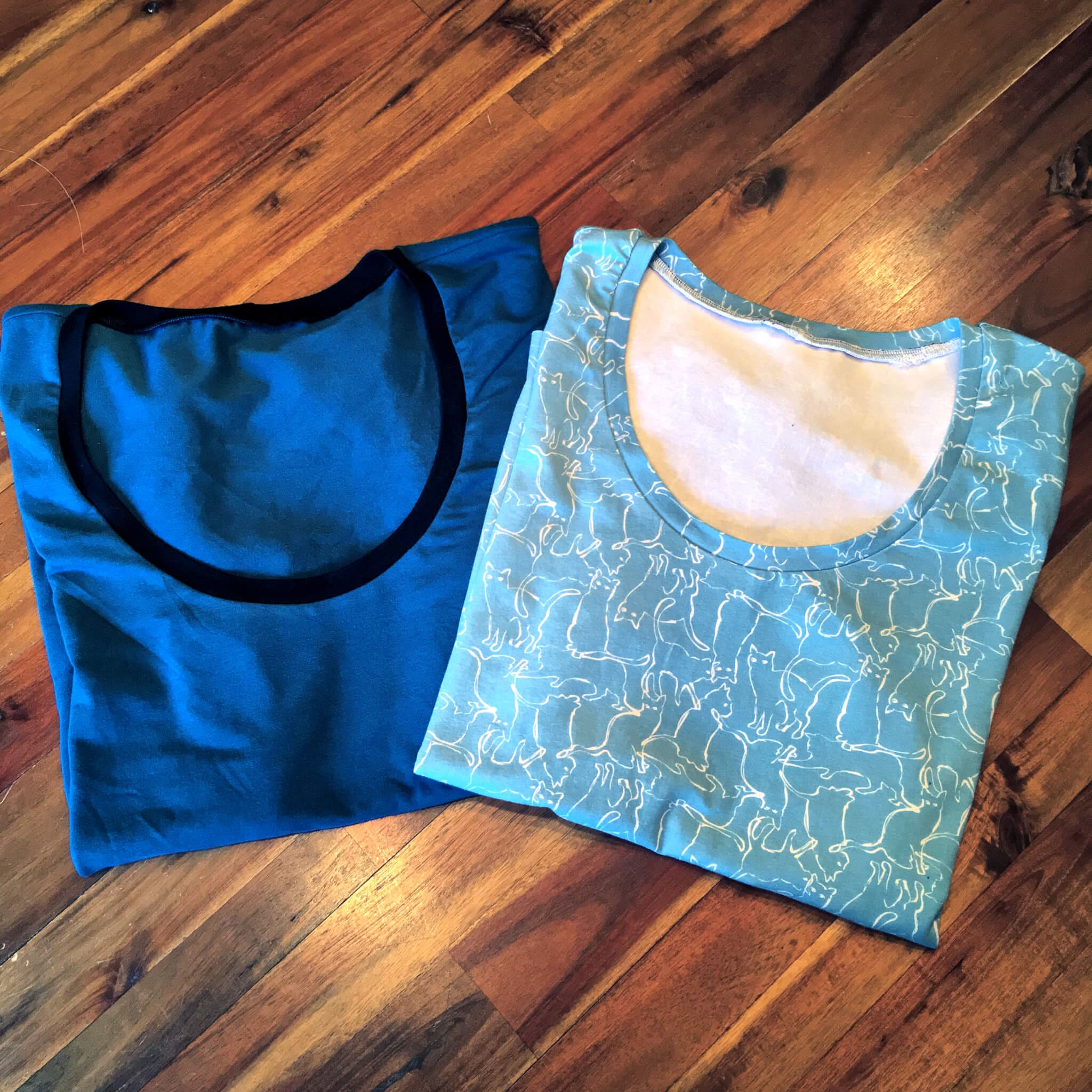 I made up a couple of Plantain tees this weekend, one for Rachel with this Art Gallery cat fabric, and one for me with some teal bamboo cotton jersey I had in my stash.
The teal was JUST big enough, at .75 yard. I ended up doing a black neckband and black arm bands. I also had to cut the shirt a little shorter than I usually like, so I left the hem raw and just tacked up the sides a bit. I left this one a little looser since the bamboo jersey has more drape.
Rachel's is basted together at the sides so I can fit it on her next weekend, and I plan to add wide arm bands and hem with a double needle.
The best part of these is my serger is suddenly cooperating! It's been better ever since I got it cleaned and serviced, but on both of these the tension was great without me having to fuss too much. I even changed colors without issue.
Art Gallery jersey settings: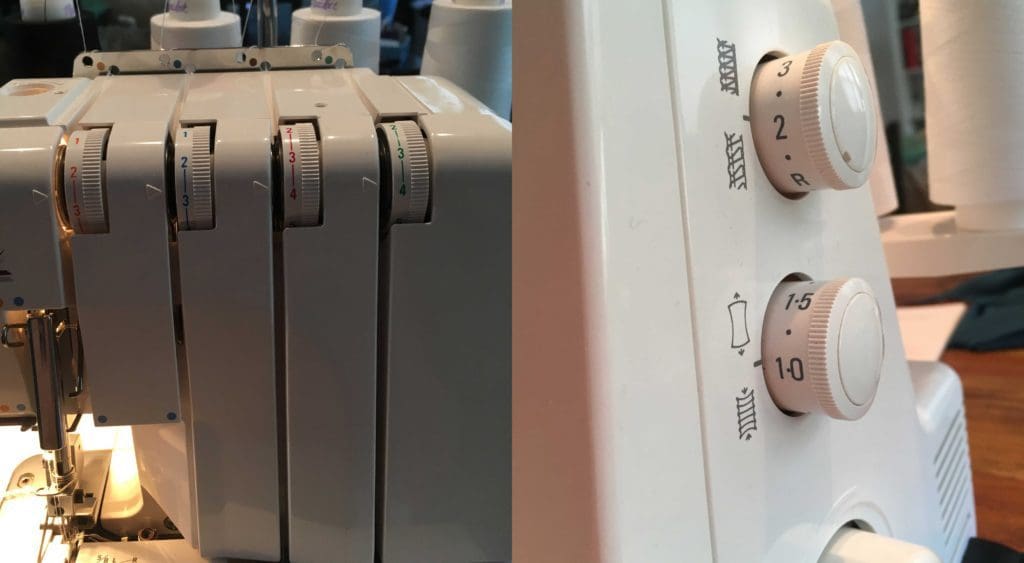 Bamboo jersey settings: