I had just enough plaid fabric leftover from Mal's long-sleeved Fairfield to squeeze a Melilot out for myself. It was pretty close, and I was only able to pattern match across the front.
I used the same wooden chevron buttons as the Fairfield as well, from Arrow Mountain, because I had them and they're awesome.
I used a new method for the collar stand this time. It worked out really well!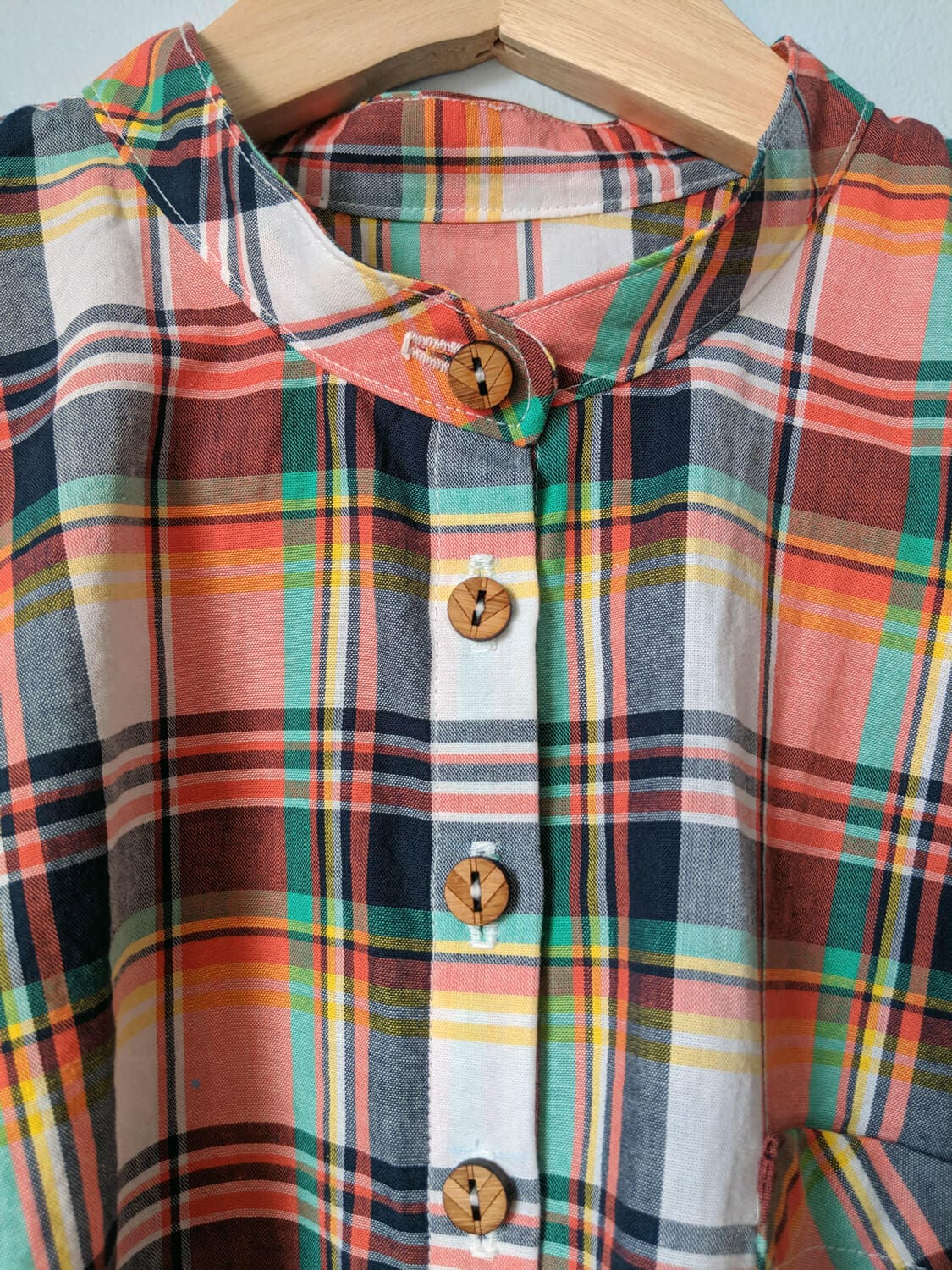 I'm also really pleased with the fit of the back. Ignoring the wrinkles from wearing it all day, this is much better than my early Melilots. That workshop totally paid off! I think back darts or princess seams are just a necessity for me.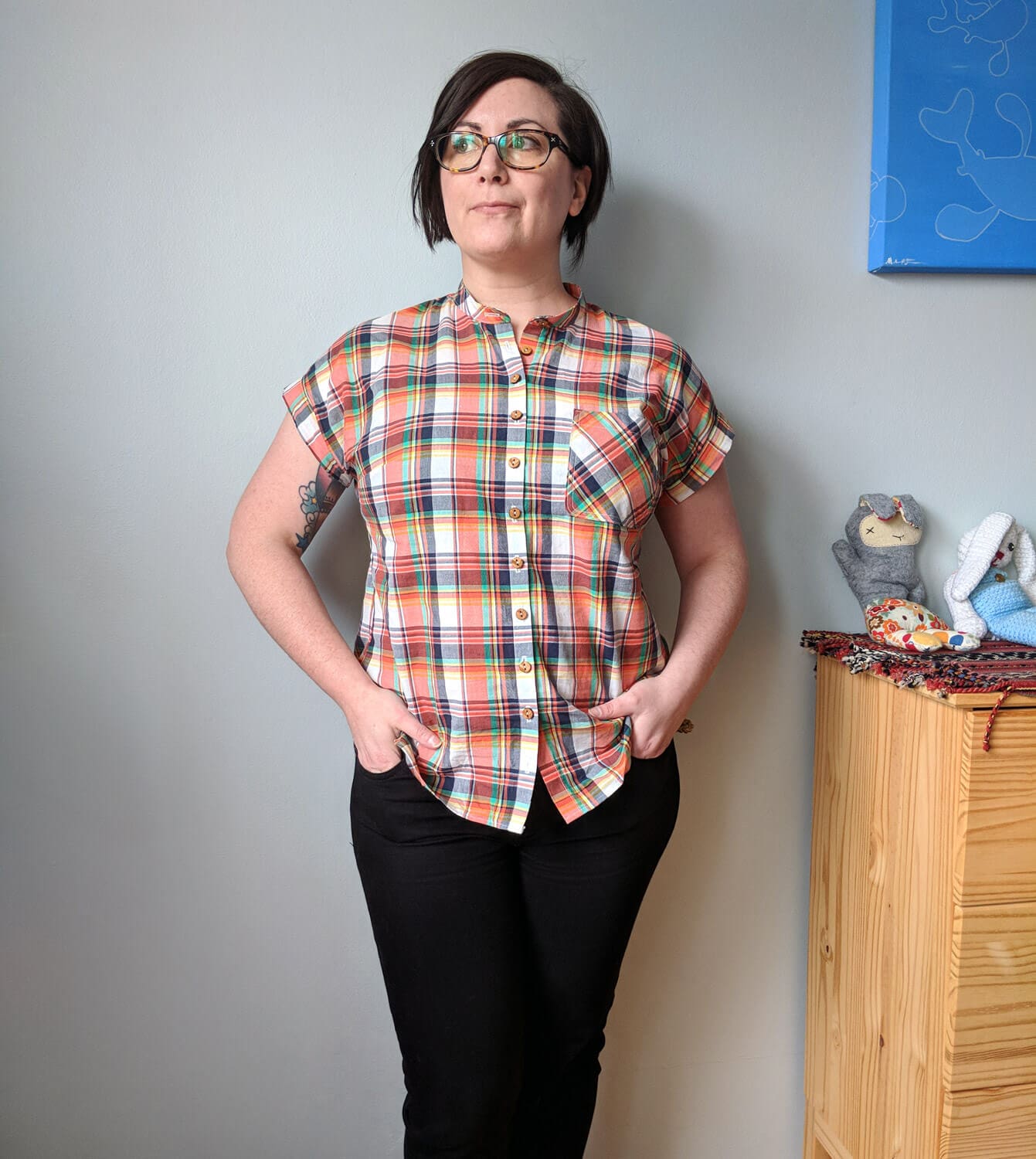 The only issue with this shirt is that Mal obviously has a matching one so we'll make sure not to wear them on the same day. I MAY have a plan to take a photo together in matching outfits with the cats. Maybe.
But anyway…WHO WORE IT BETTER!?