I'm still working on Mal's wardrobe refresh!
This time it's a Fairfield button-up with long sleeves, made with a plaid shirting from Stitch. This fabric is really nice, but felt super stretchy on the bias so I did a lot of stay stitching. I've only made short-sleeved Fairfields so far, so I was looking forward to making a full version with the sleeve plackets and cuffs.
There are a few notes/edits for the sleeves for next time. The only change I made to the pattern pieces before sewing was lengthening the sleeves 1.25″. When Mal first tried it on, he felt that the forearm was really baggy on him. It improved once I added the buttons, but next time I'm going to grade to an XS from the elbow down and use XS for the cuffs. For this shirt, I just sewed the button on further into the cuff to make it snugger. Mal would also prefer the cuffs to be taller, so I'll be modifying that to match his favorite RTW shirt next time.
I've only made one other shirt with tower plackets. The method on the sewalong was similar to the tutorial I followed for the Melilot, but a little easier and the sewalong instructions were great. I'd declare these my best tower plackets ever but since they're only my second attempt that's not really fair!
The wood chevron buttons I used are from Arrow Mountain and are so nice. I can't recommend her buttons enough!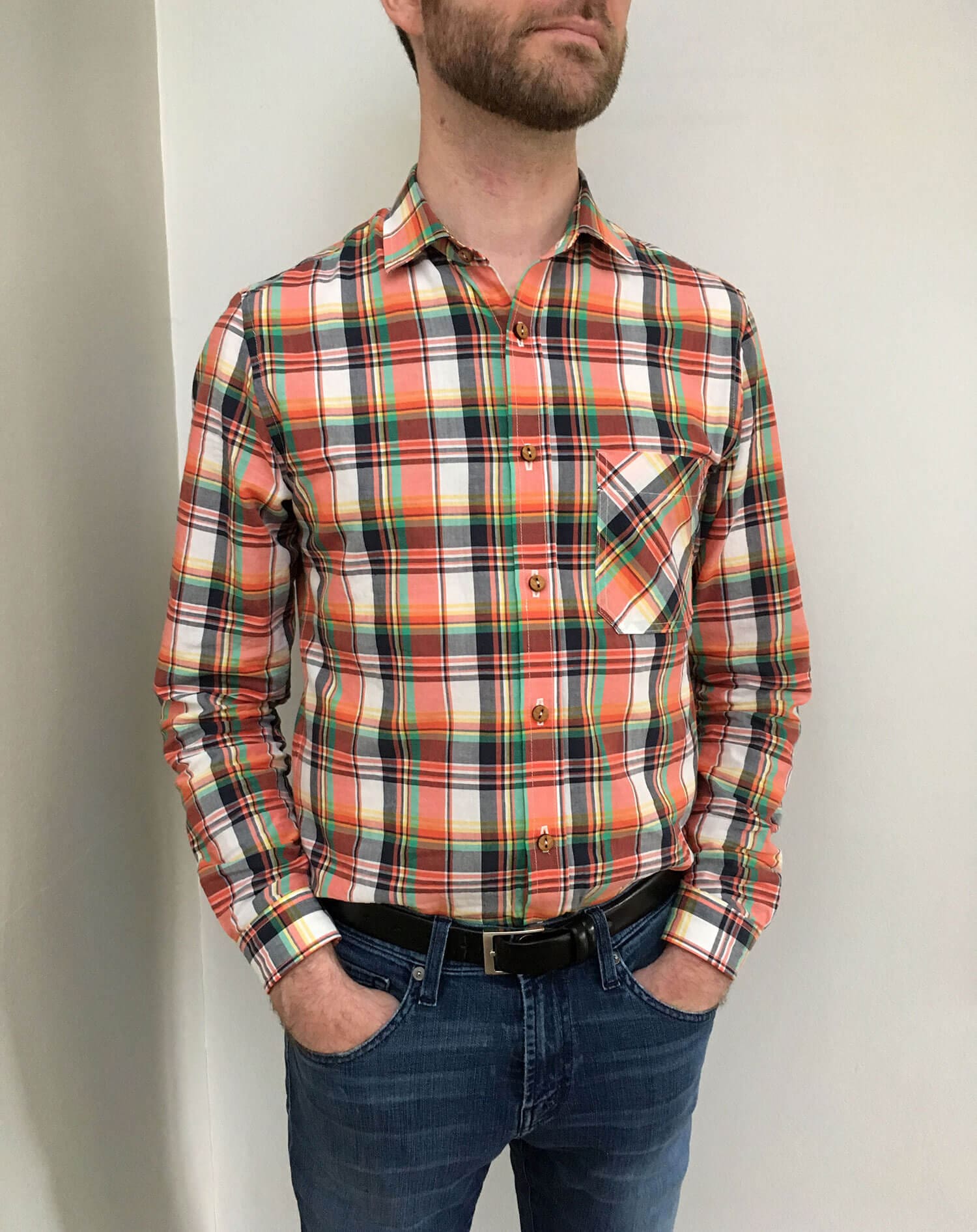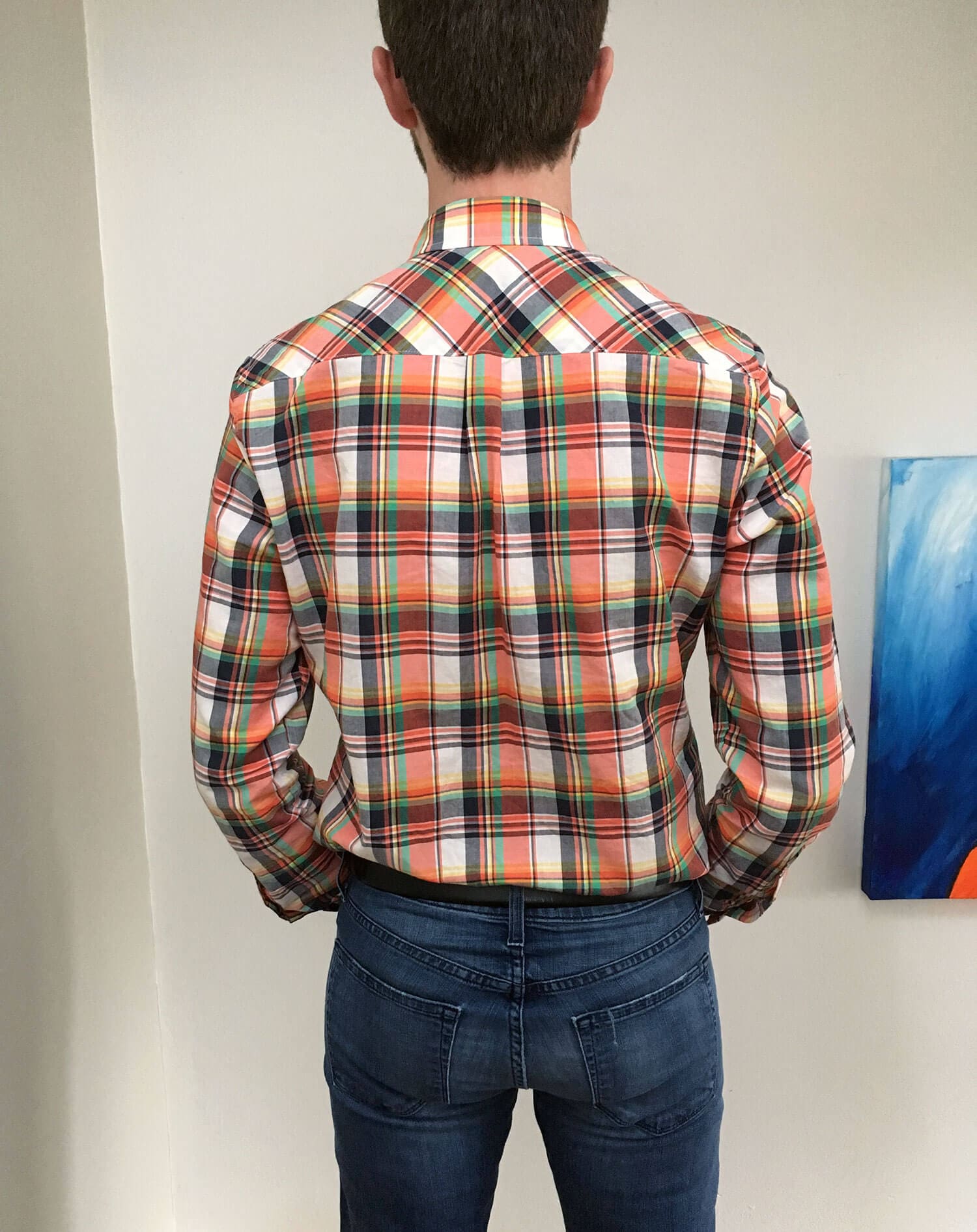 I have one more Fairfield to finish up, and then will move on to some more pieces for the Mal Wardrobe Refresh! I'm planning to make him one more sweatshirt and then attempt jeans using the Jedidiah Pants pattern.