I had just enough fabric from my Pietra Pants leftover to make a tank! I decided to make a Helen's Closet Reynolds, thinking that it would use less fabric since it's cropped (it did).
The only edit I made was to lengthen the top by 1″ so it wasn't as cropped, and I split the hem because I like a split hem. This length is perfect with high waist shorts/pants, but too short to tuck into the Pietras for a true faux jumpsuit. I wasn't sure about the square neck at first, but I like it! I've been gravitating towards boxy tops lately and this fits the bill
This is also the only shirt I have that shows my back tattoo.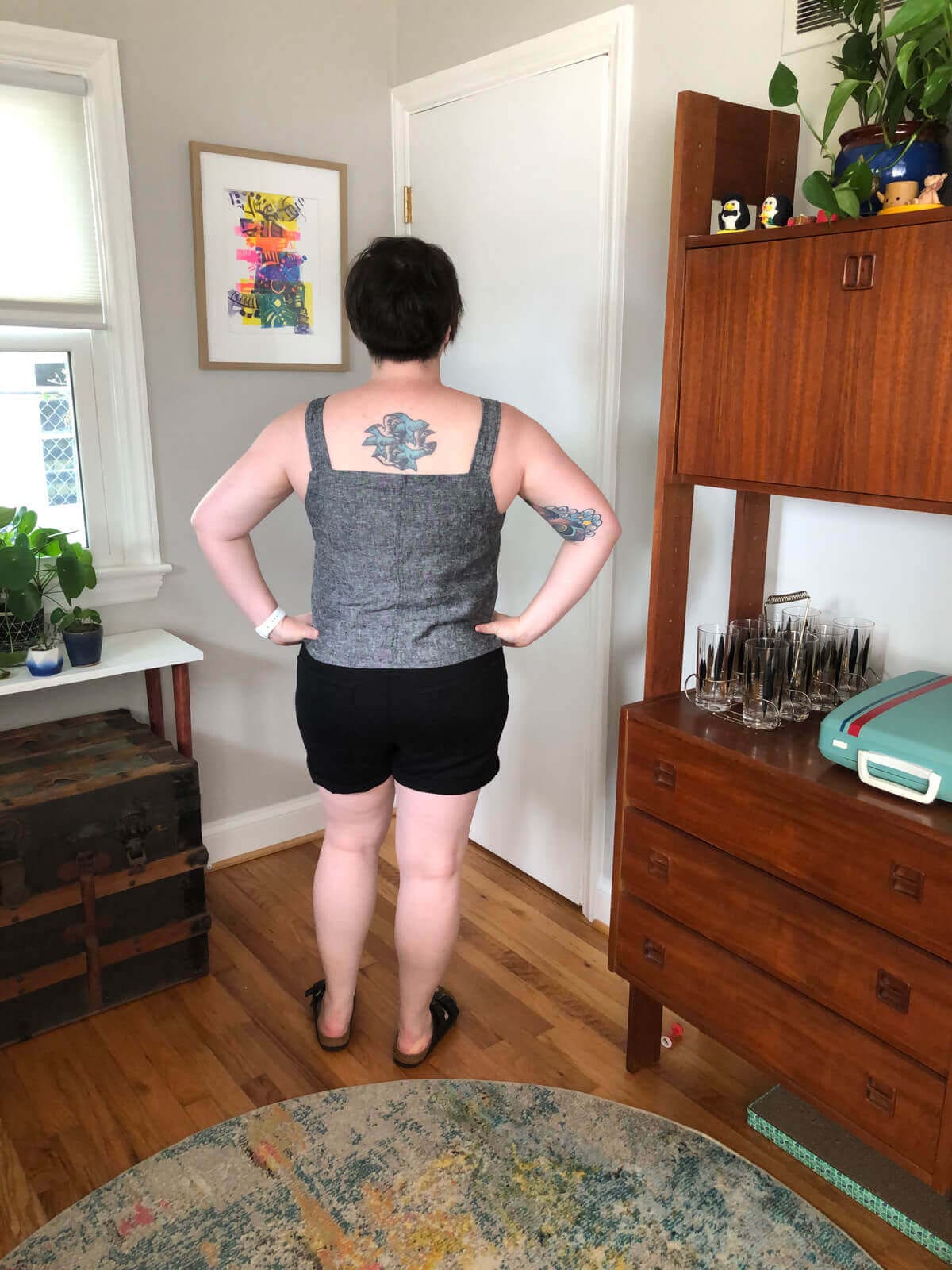 And here it is with the Pietras. I think it's a little odd but it's gotten good reviews from trusted sources. I'll probably stick to these as separates though!