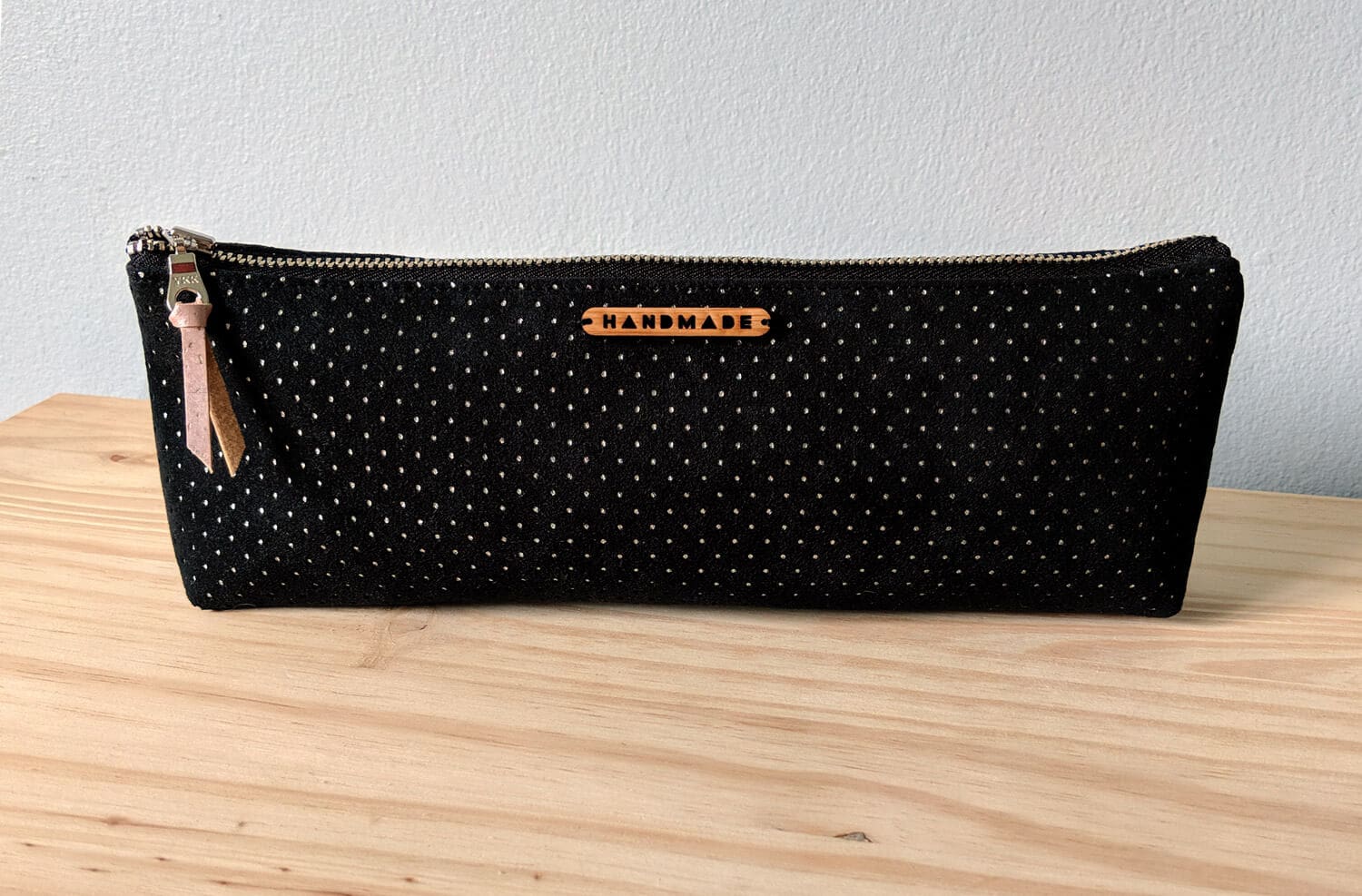 Is it a bad thing that when I handed this gift, which was wrapped, to its recipient she immediately said "Is this what I think this it!?" People are onto me! I'm clearly not going to stop until everyone I know has gotten some variation of "zipper pouch stuffed with treats."
I think it's good actually, because it's kind of the perfect gift. It's useful, delicious (because it's stuffed with chocolate), and it's handmade.
This one is another Noodlehead Pencil Pouch, made with more perforated faux suede that I used for my purse. I noticed as I was carrying this that these pencil pouches are the perfect size for a clutch, especially when it's in a nicer fabric like this.
I ran out of 10″ zippers so I shortened a 14″ one. I lined it with this emotional clouds fabric Rachel brought home from Japan. After it was already finished I decided it needed one of the amazing labels Sam got me, so I sewed one in.