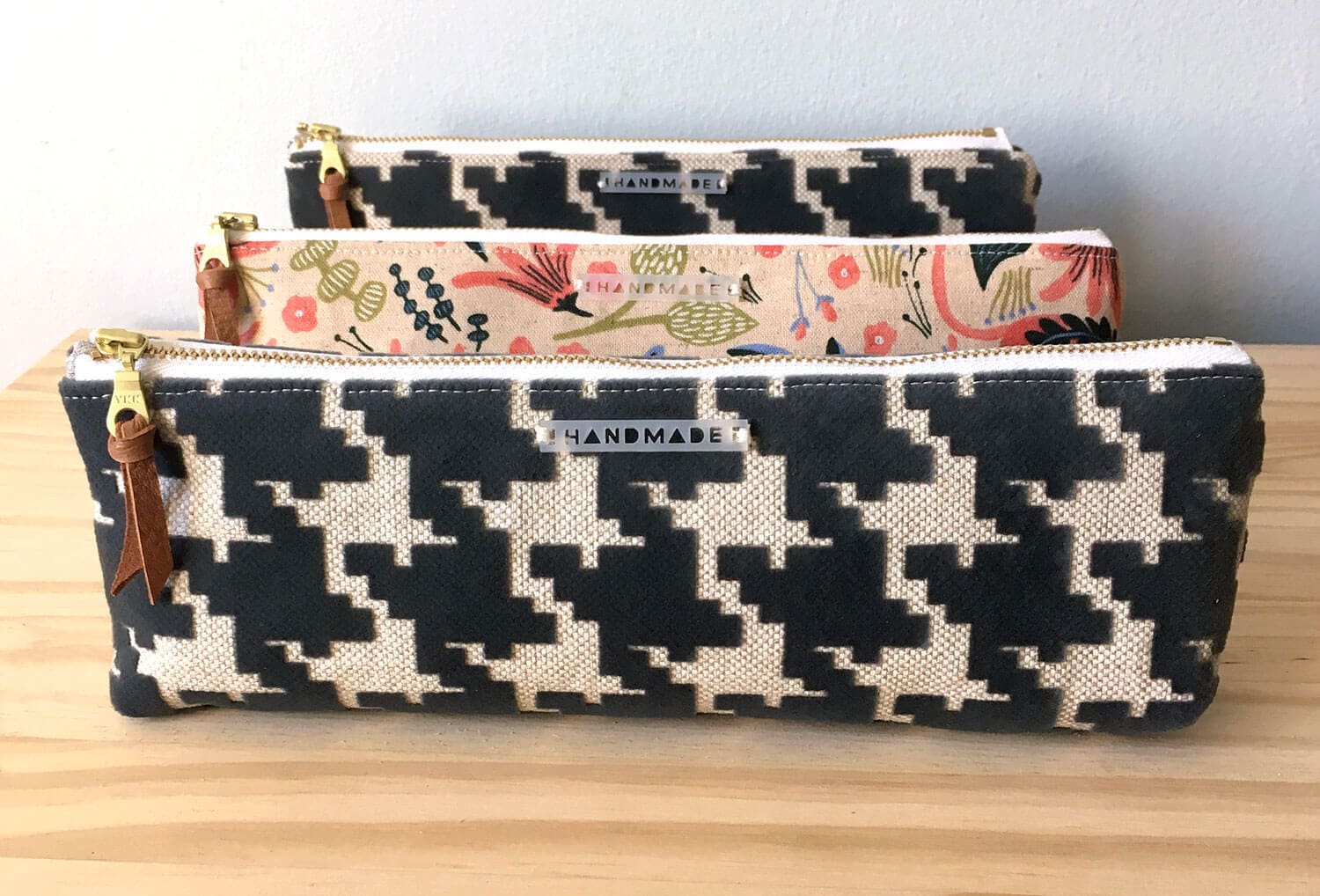 I went to New York last weekend for my grandmother's 94th (!) birthday. I decided not to worry about a gift, but as the trip approached of course I had to make something. I went with my most recent go-to gift: a zipper pouch stuffed with chocolates. People love pouches and people love chocolate.
I decided to sew up three pouches: one for her, one for my Aunt as a thank you for helping to organize the birthday brunch, and one for Jamie who put us up for the weekend. I used this free Noodlehead pattern, since I had 10″ zippers and didn't want to make something too big.
These are a really good size. They are just right to stick in a larger purse (see my glasses below for scale).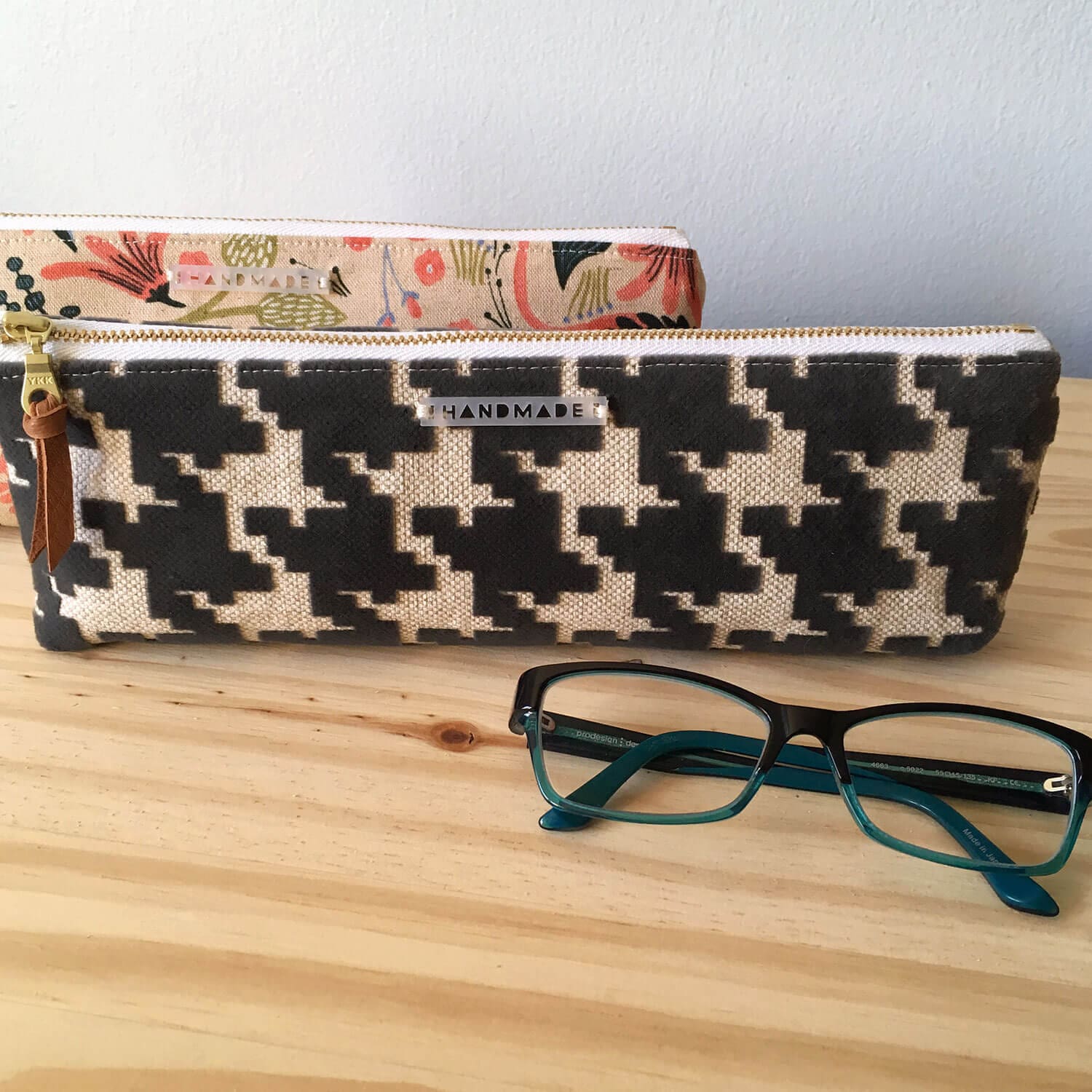 Grandma got a Rifle Paper Company canvas pouch with striped lining (if this looks familiar, that's because the fabric is leftover from this caravan tote).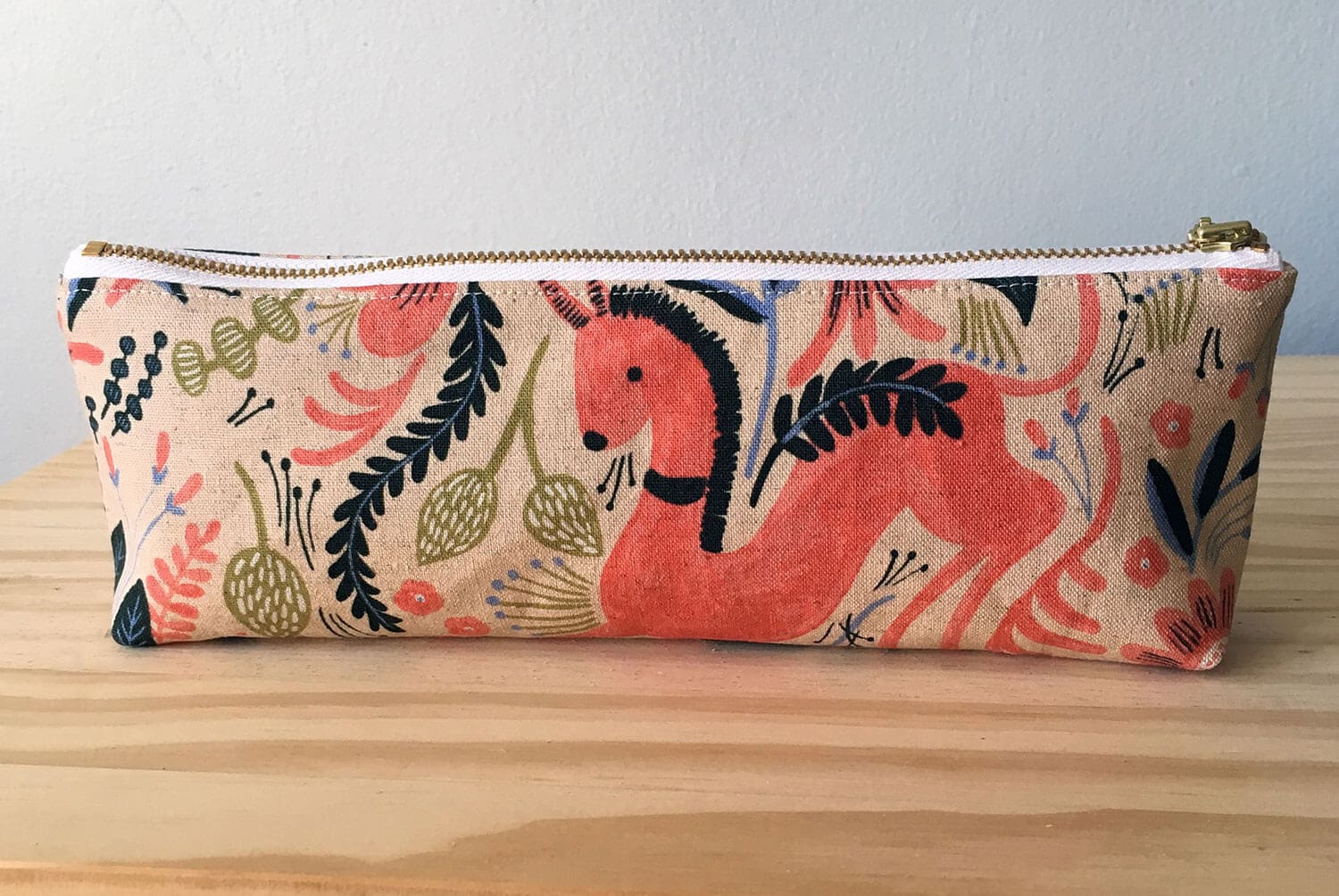 Aunt Marcia and Jamie got this super luxe feeling home decor fabric with sparkle canvas interior.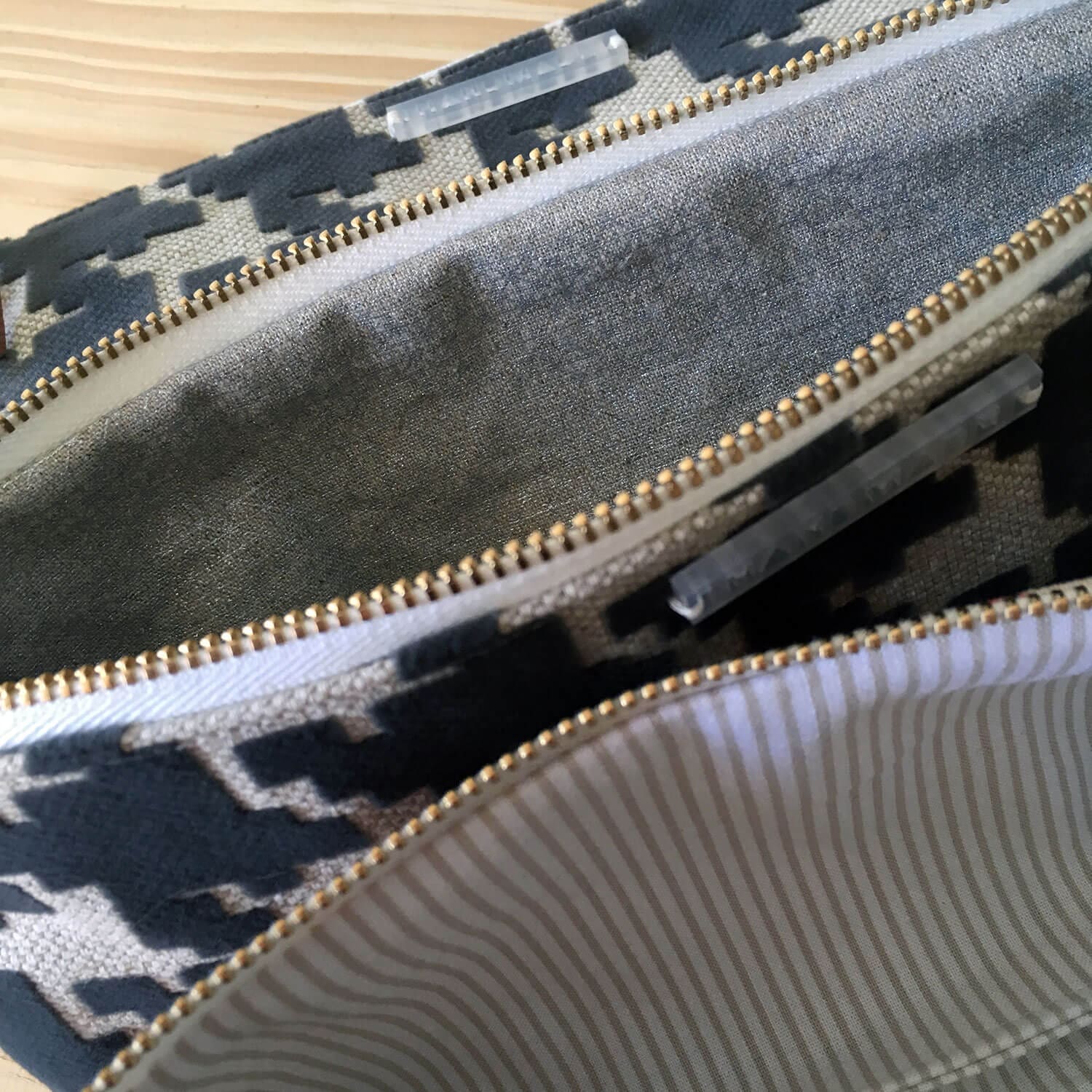 They were well received! I want to make a million more of these to have on hand for gifts.