I finished Jackie's caravan tote, and it went much faster than I anticipated! The longest part was the cutting out, which was amplified by my severely sprained ankle. The rest of the bag was pretty easy to put together, even though I had to control the pedal with my left foot. I also couldn't keep getting up and down to press, so I just kept moving my machine out of the way and using my press board in front of me.
The other hiccup was the bane of my existence – skipped stitches. The denim + lightweight interfacing + medium interfacing + leather = nightmare. As I worked I kept saying I'd skip some of the interfacing if I made this again with thick denim, but the finished bag has such nice structure I don't know if I'd want to do that. The bulkiest part was the seams, so maybe I could cut the interfacing just short of the stitching? Or maybe thicker needles and thread would prevent the skipped stitches. Putting a little scrap to hold up the back of the presser foot really helped, but it still happened a bit. It was so thick I couldn't even sew the topstitching after attaching the lining (I was going through double everything due to the seam allowances), so I ended up having to sew it about 1″ down past the seam allowances, and then reinforcing the handles where the topstitching should have gone.
Also, the leather was a huge pain in the ass. Next time I definitely need better needles/thread.
Anyway – here are photos!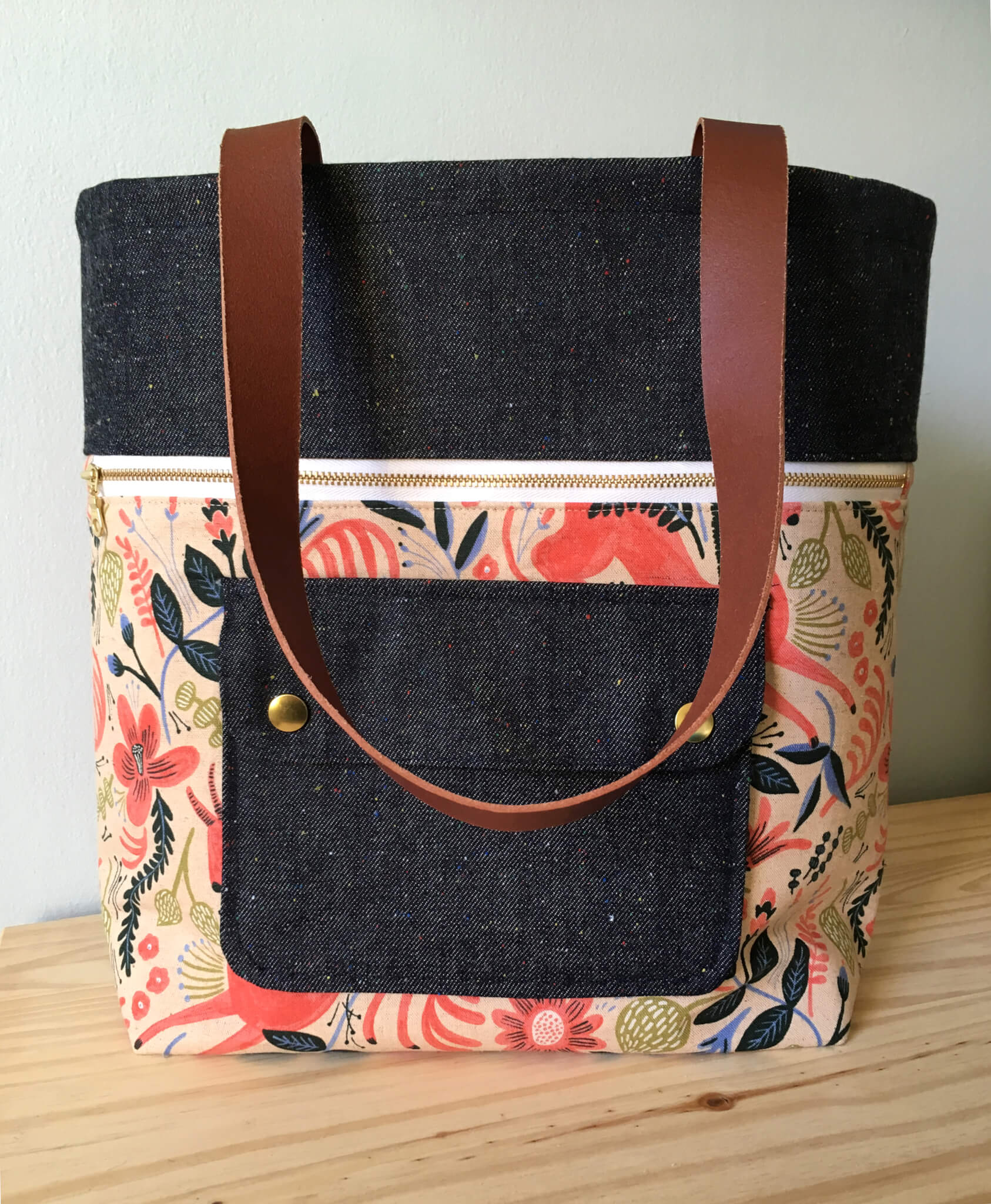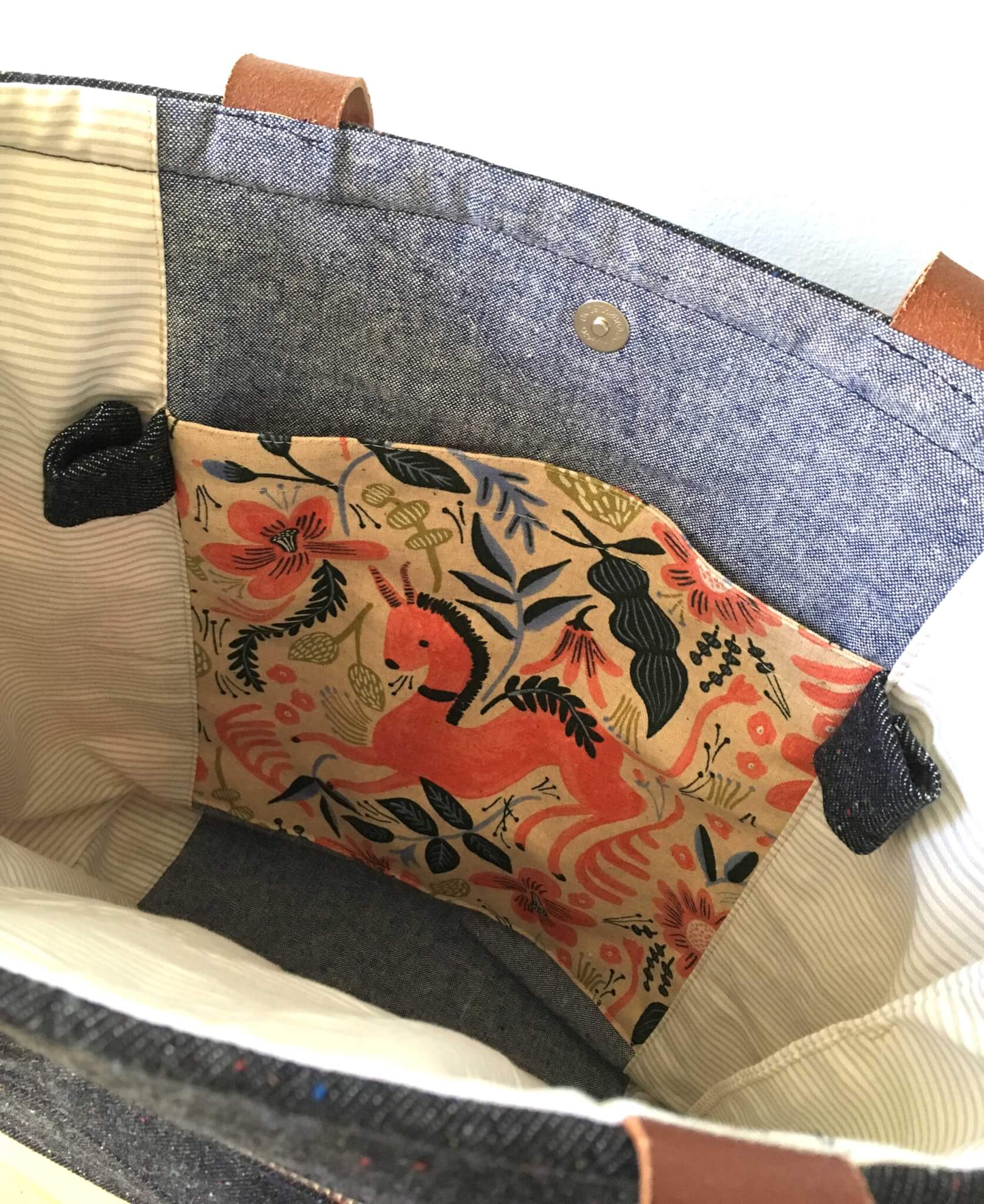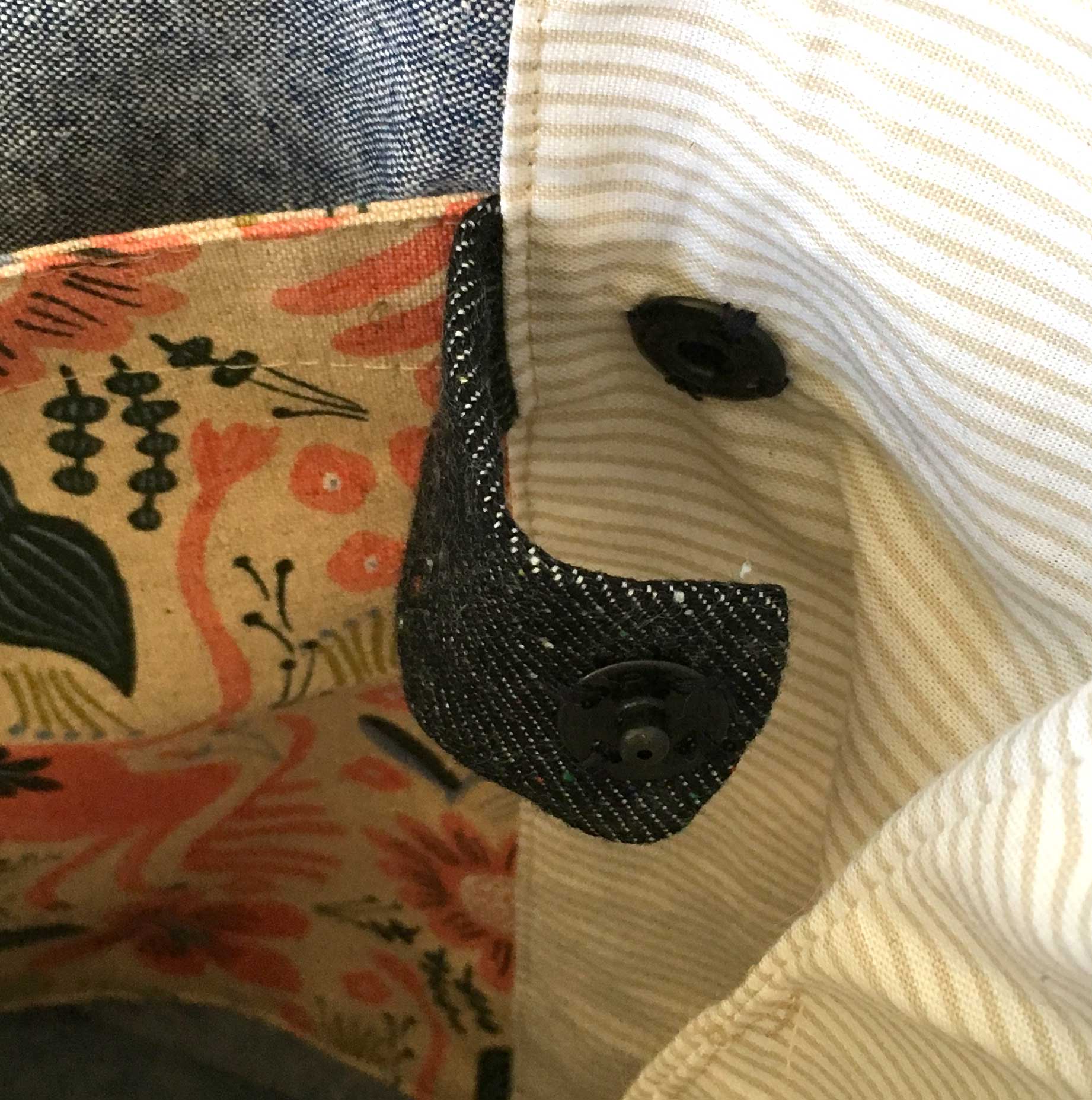 I got this idea from this blog. Rather than using grommets or loops, since there are snaps, yarn doesn't have to be broken to be moved from the bag.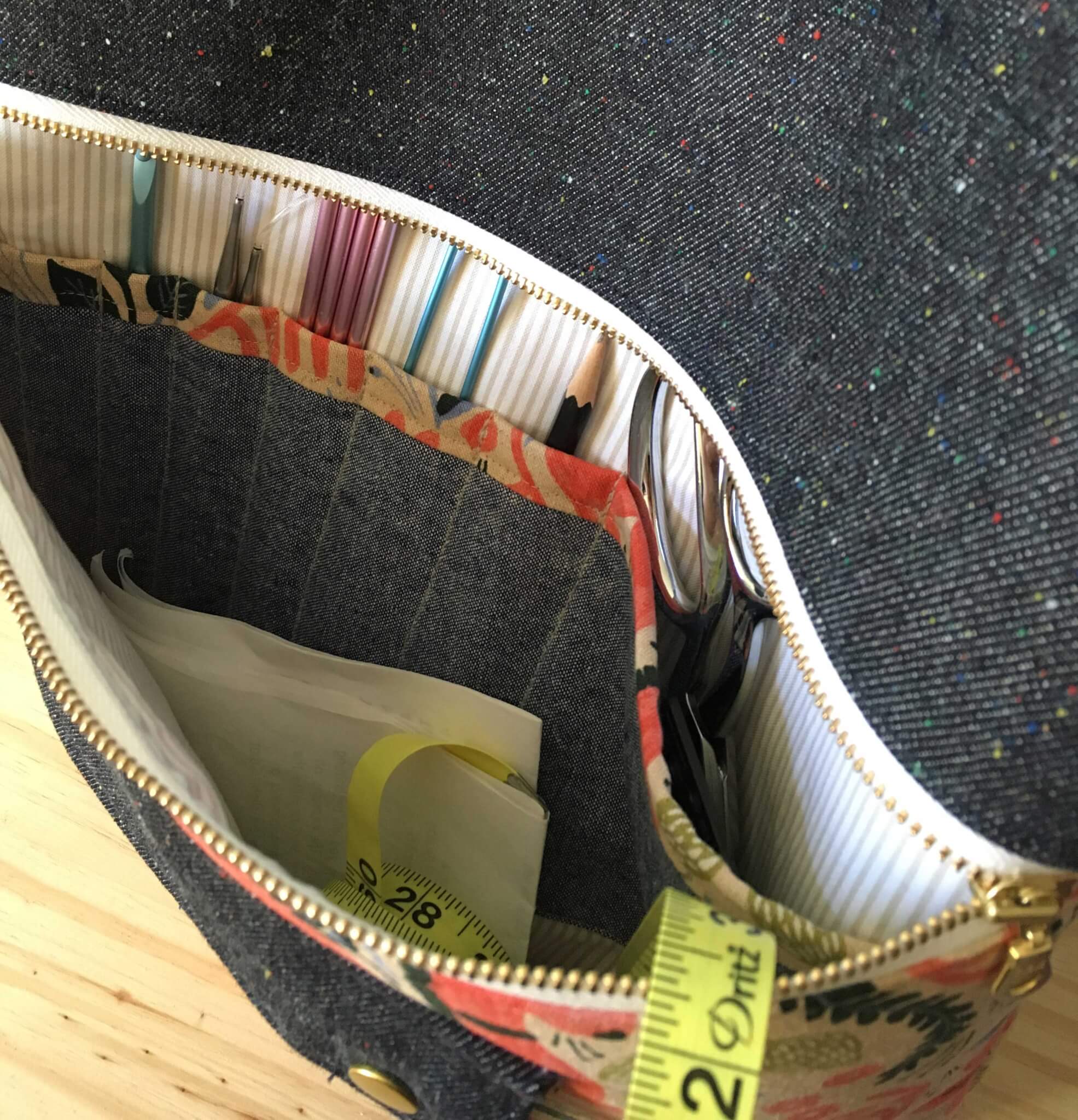 I made a bit of a mistake when sewing, and used the wrong piece for this pocket. It made it 1/2″ taller than it should have been, but the size is perfect for DPNs, circulars, pencils, and notions. My interchangeables are way too short, but I'm not sure if Jackie uses those, and they come in their own bag anyway which will fit nicely inside this large pocket.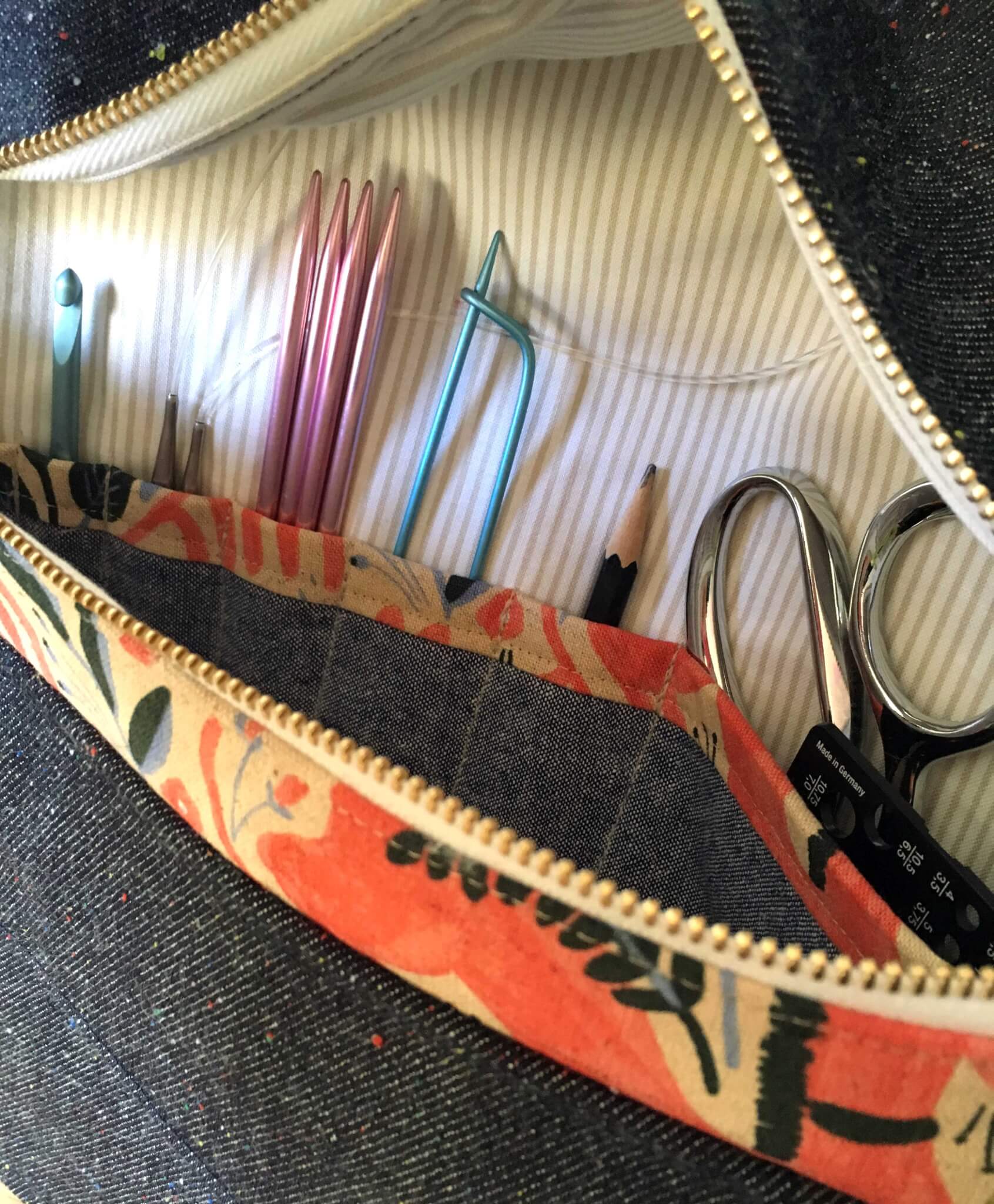 There's a good amount of room above the zipper as well, to accommodate taller notions/needles.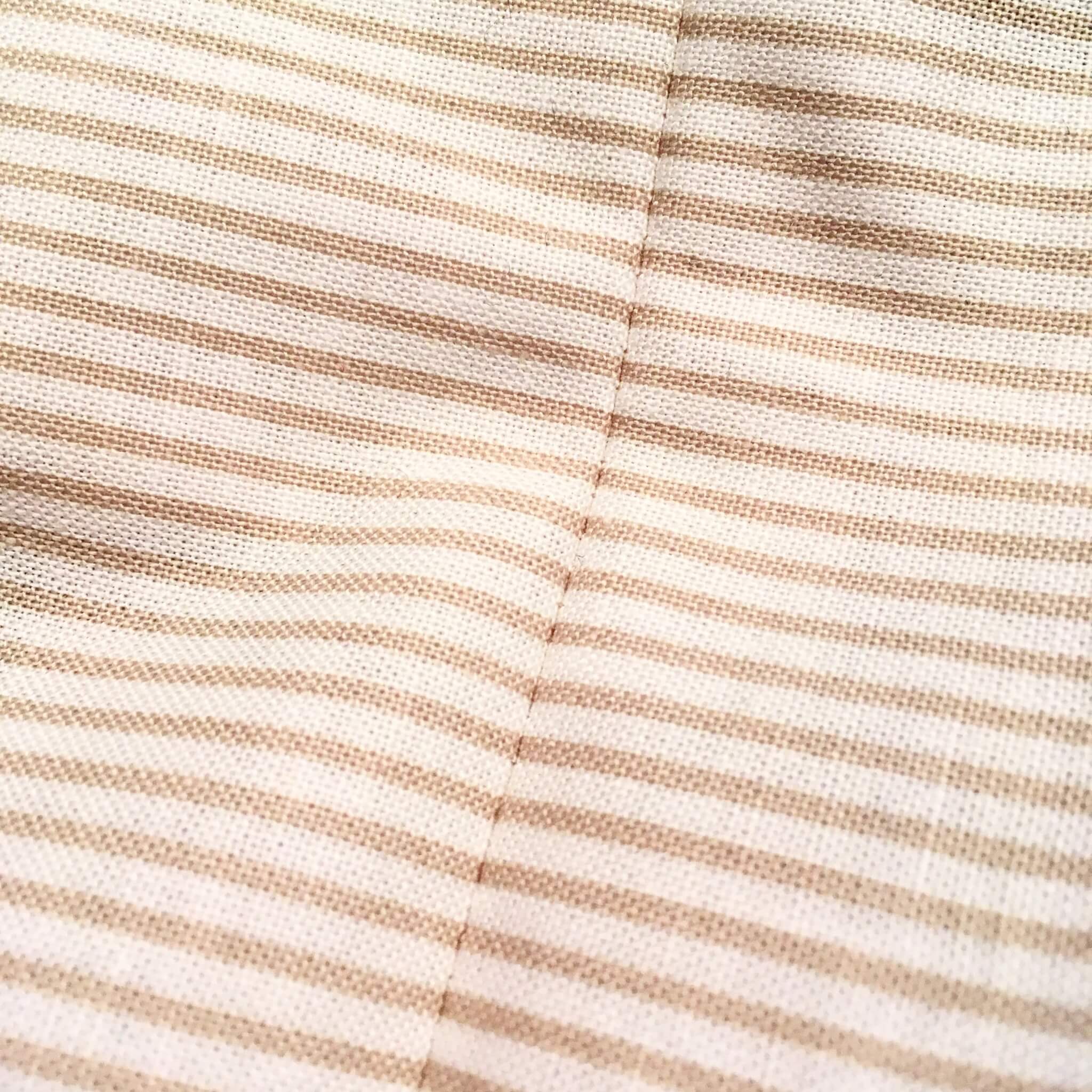 I didn't pattern match at all, and yet look at what happened with the lining!! Perfection.
Save
Save
Save
Save
Save