I recently made a long cardigan out of the Deer and Doe Plantain pattern, and it's gotten a ton of use, so another was in order. This time I decided to try out the Blackwood Cardigan by Helen's Closet.
It came out great! I used the same 2×2 rib knit from Indie Sew that I used for Mal's most recent Finlayson. Between this and another couple of projects I have in the works with repeated fabric, we'll have to start coordinating not to coordinate before we leave the house.
I sewed a size L, shortening the body and the sleeves 2″ (she drafts for 5'6″). I debated going down a size since this knit is so stretchy, but didn't since the sizes for the L were a range. The fit ended up being perfect.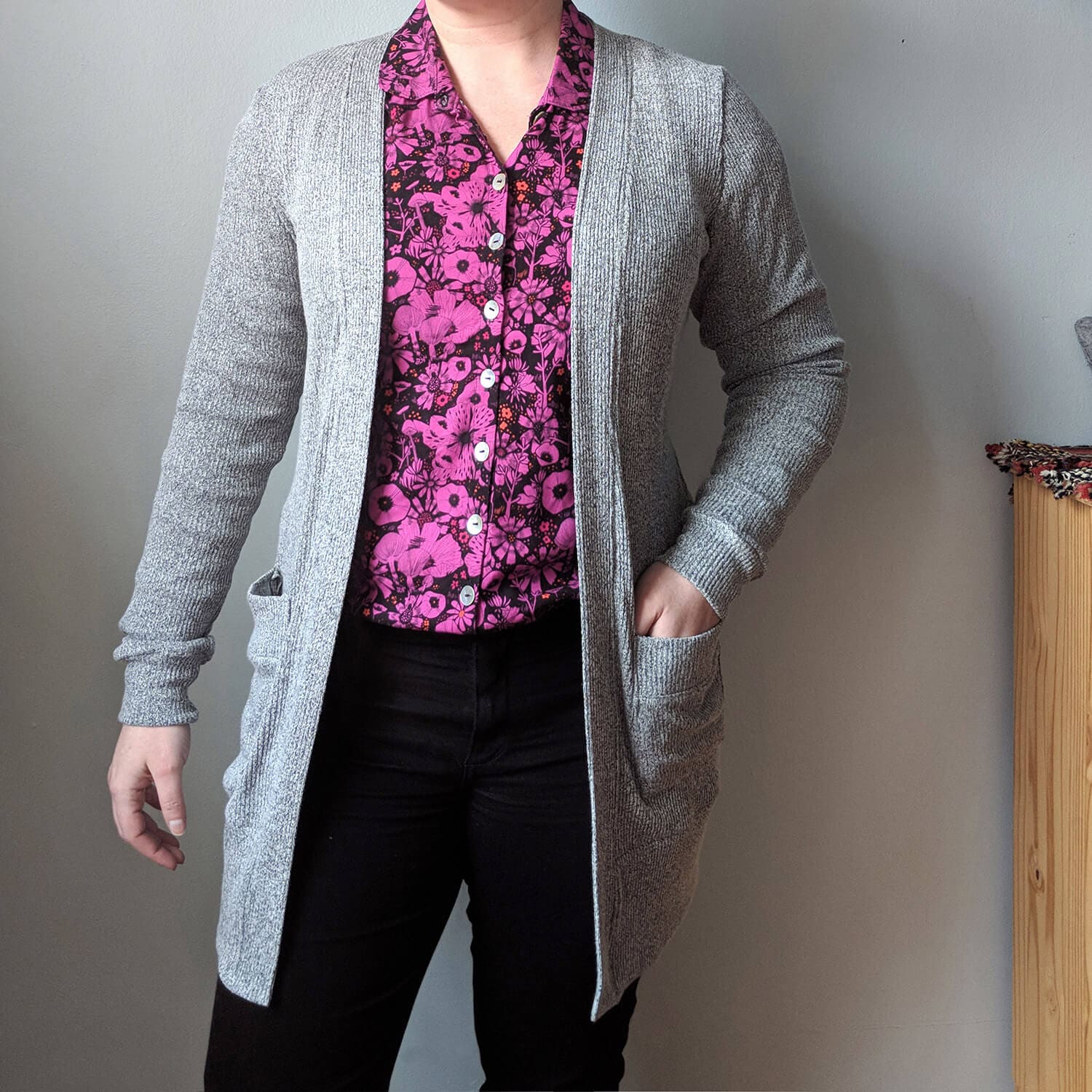 I used knit-n-stable tape to reinforce the pockets, and also used tissue paper to stabilize while sewing. They came out nice and flat.
I had  a little trouble getting my serger tension right, which didn't happen with Mal's Finlayson, so that means it's probably time for a good serger cleaning!