Here's another Finlayson for Mal!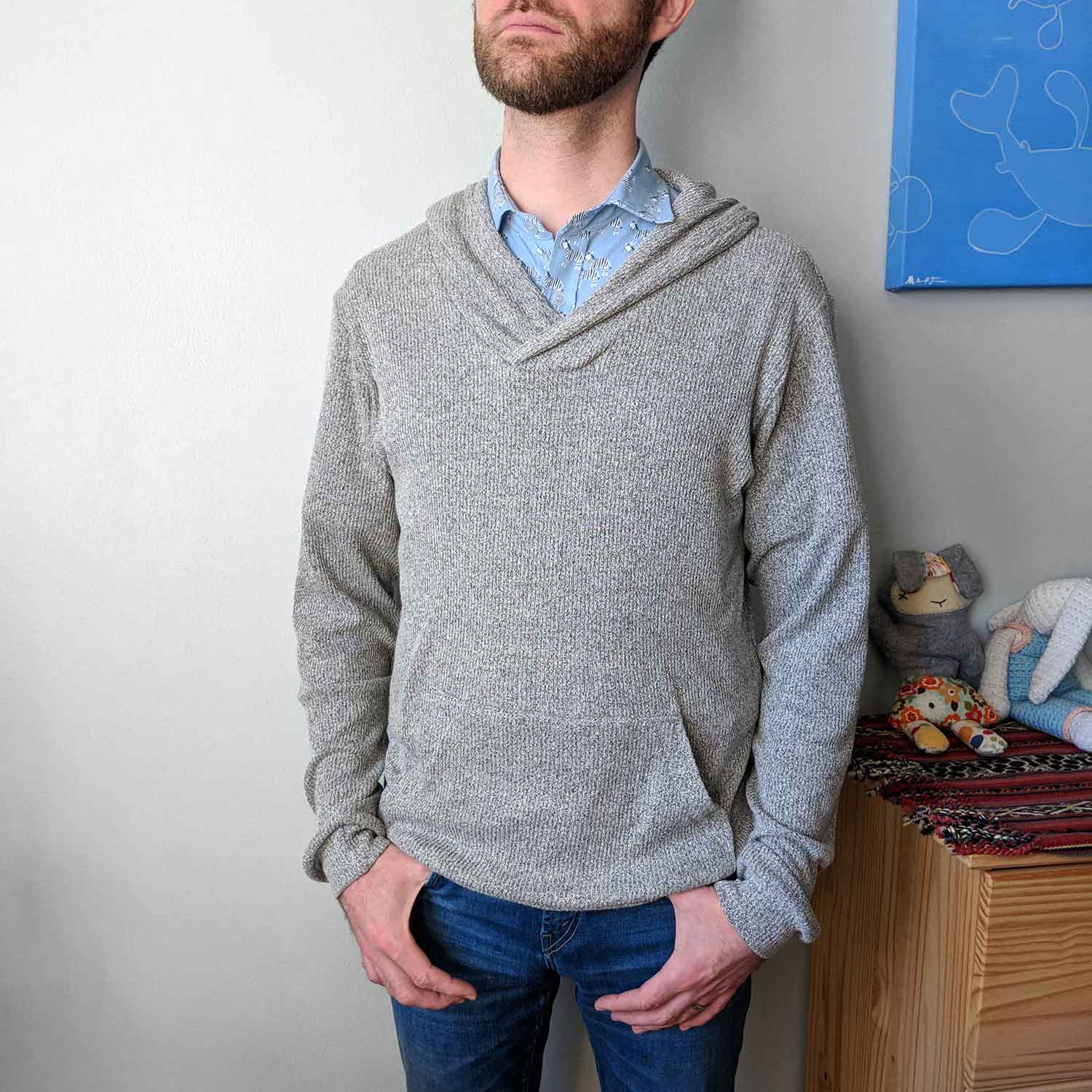 This fabric is awesome – it's a super stretchy 2×2 rib knit from Indie Sew (80% stretch to be exact). I sized down to a small but forgot to alter the shoulders, so we'll call this a relaxed fit.
The only note for this version is I used some Knit n' Stable tape around the pocket, and then finished the inside with bias tape.