I've had this gray french terry in my stash for a while now, and have been debating what to make with it. I thought of making a Finlayson, or maybe Hudson Pants. I used a bit of it for a Shadi skirt, but still had enough left for another project. Once it started to get cooler out, I realized the biggest hole in my wardrobe is cardigans, so I finally landed on that.
I decided to modify my favorite t-shirt pattern (the Deer & Doe Plantain) into a cardigan, which meant I didn't have to trace or cut a new pattern (I was feeling particularly lazy that day).
I followed this tutorial. I wanted to lengthen the t-shirt pattern a bit, but since my yardage wasn't long enough I just cut it to the regular t-shirt length and added wide bands on the bottom and cuffs.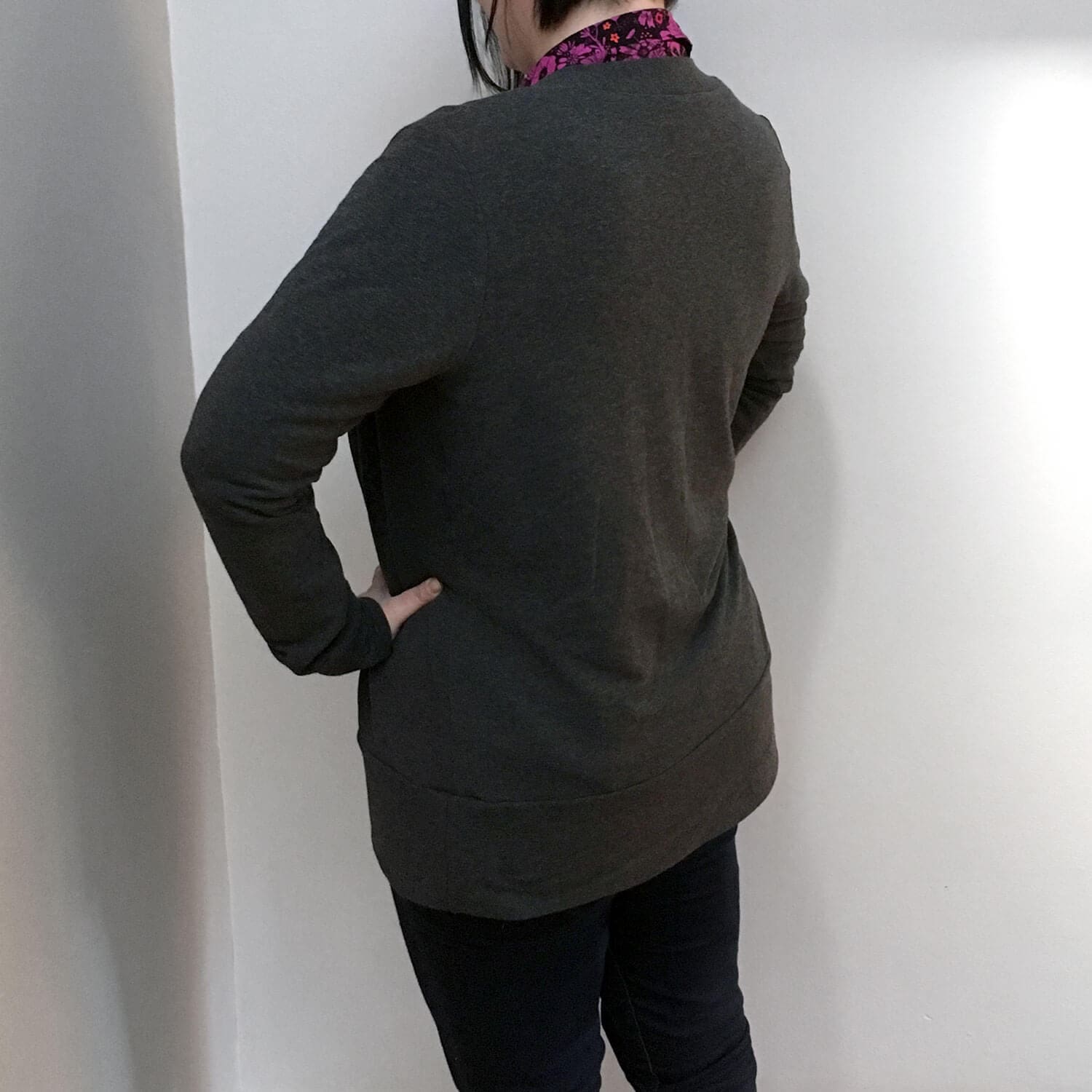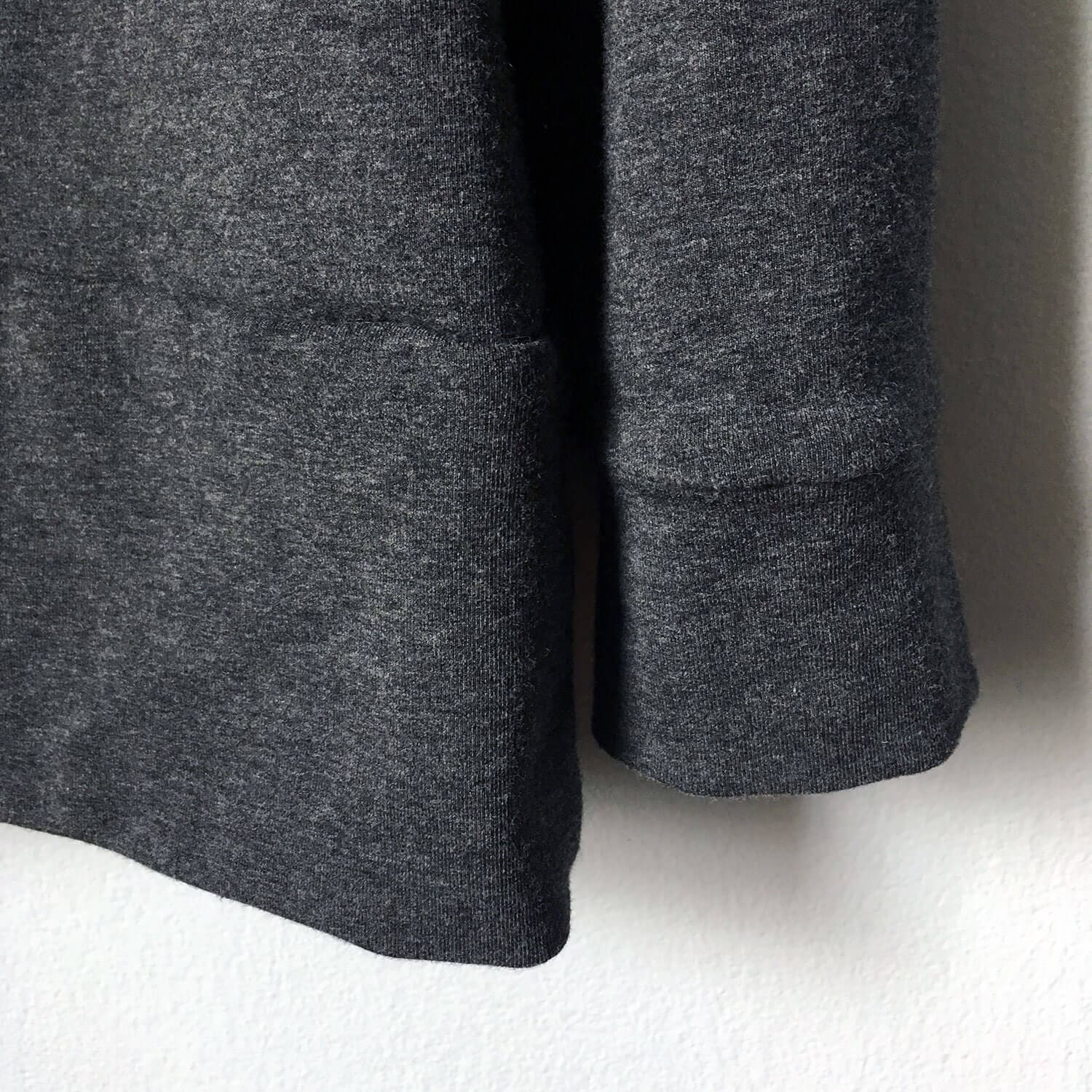 It came together great! The only issue is that the front band kept flipping up, so I ran a row of topstitching, using a triple stretch stitch, around it. I've been debating adding some buttons along the front, but I think I'll leave this one as-is and make my next one with buttons.