I'm on a button-up roll! Luckily for Mal, because he really needs a wardrobe refresh.
After the success of my first Fairfield, I immediately cut out two more, and have fabric for a third. It's like this pattern was drafted just for Mal – the fit is excellent.
I bought this plaid about a year ago at Stitch, but they only had 1.5 yards left and it wasn't quite enough for any of the patterns I wanted to use it for. I pulled it out to see if I could squeeze a Fairfield out of it and was able to get a short sleeved version cut.
This is my first plaid project, and I'm pretty happy with the pattern matching. Since I didn't have extra fabric, I just concentrated on matching the horizontal lines all the way around, making sure the sleeves and collar looked symmetrical, and followed Lladybird's advice to "cut whatever the fuck you can on the bias."

I ran out of fabric for the inside of the yoke, so I used leftover striped fabric from the last shirt and it looks pretty great. The buttons also look pretty awesome – they're mirror acrylic buttons from ArrowMountain that Mal selected.
This was just a happy accident, but I kind of love how the red vertical stripes are framing the side seams here.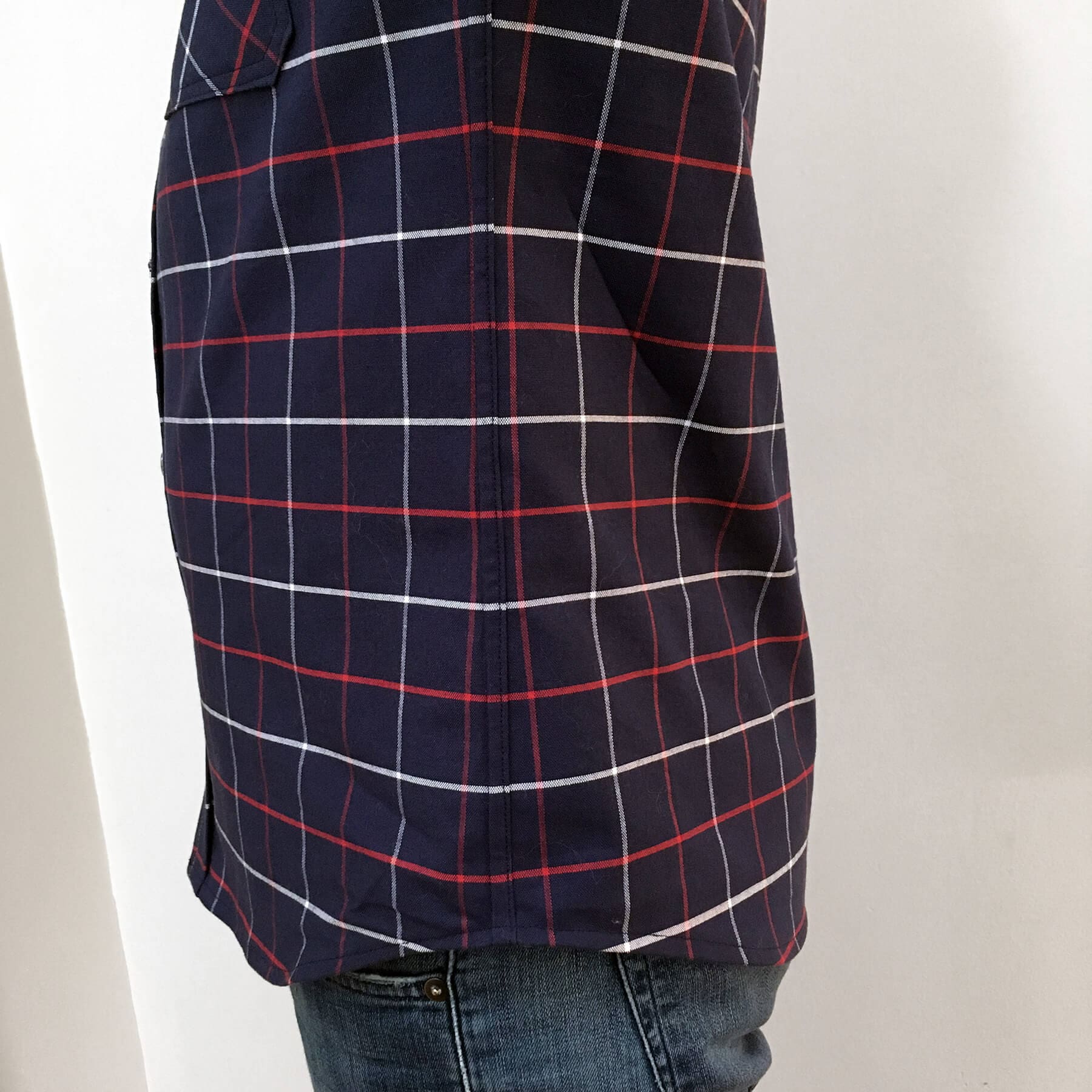 My only complaint about the Fairfield is the 1/4″ seam allowances on the collar stand. They don't leave much wiggle room on the ends, and on this shirt it was just a bit too tight. I think I'll increase that next time.