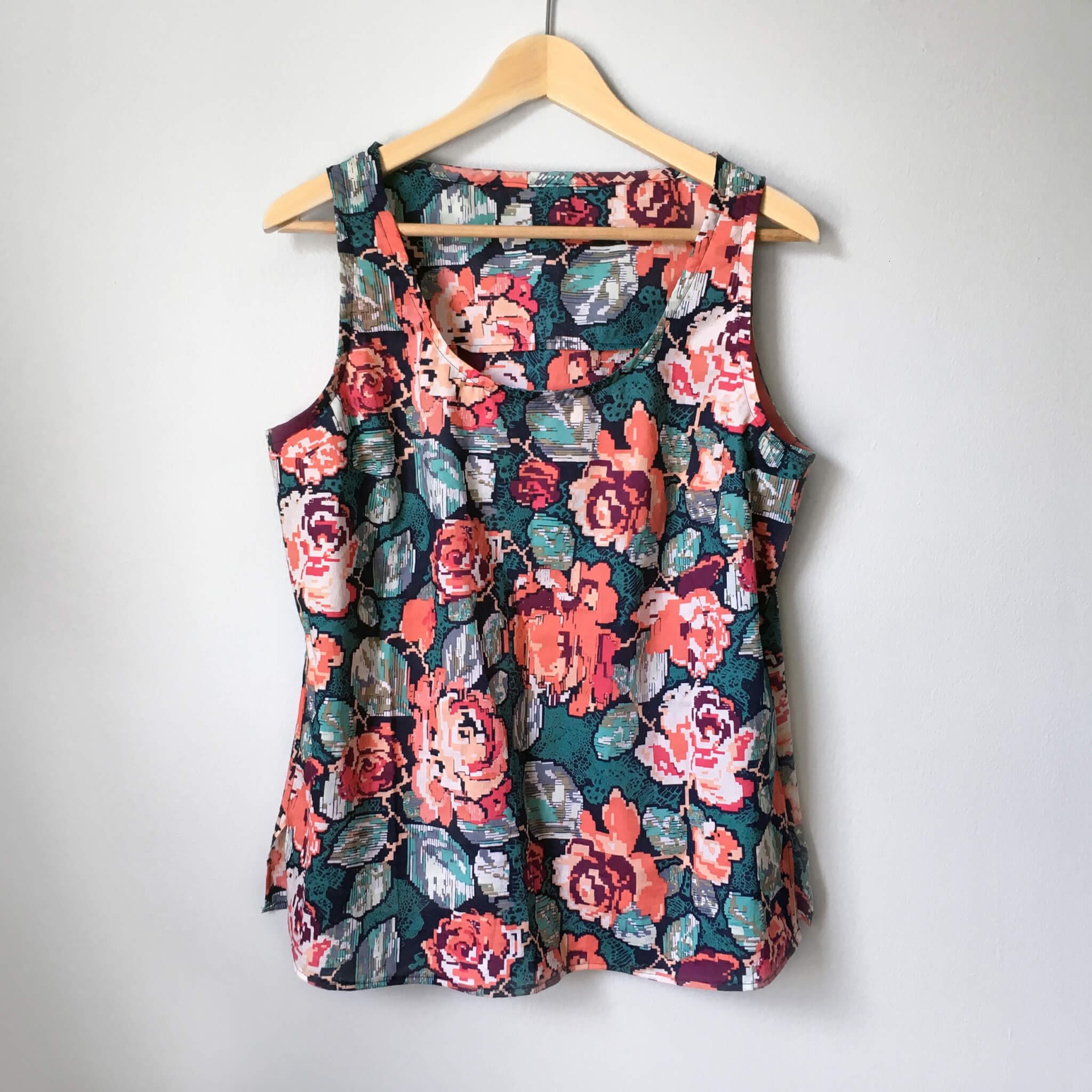 I think I'm nearing the end of my "only make things I've made before because it's summer and I'm lazy" phase. I've been feeling like working on something new, but it's been nice having some wardrobe holes filled with these basics.
The latest is this Cashmerette Springfield top in a pixelated floral Art Gallery voile I couldn't resist at Stitch. I also picked up some bias tape, thinking it might make my life easier, but I ended up not loving it. The tape was a little too wide and too thick for the voile. I used it for the armholes and then switched to a piece made out of the leftover voile for the neckline. I actually just cut a 7″ square and did a continuous strip to save on fabric. I have a big enough piece left to do something with…not sure what, but it's there, along with all my other TBD leftovers.
As usual, I did French seams, and as usual on the hanger the neckline looks weird but on me it's laying quite flat. The only issue with this particular version is the back fits perfectly until I move in a certain way and the back neckline puffs out weirdly. I'm hoping the neckline is just a little stiff and will soften up a bit after I wash it? I had a similar issue with my Wiksten tank and once I washed it, the drape returned to normal.