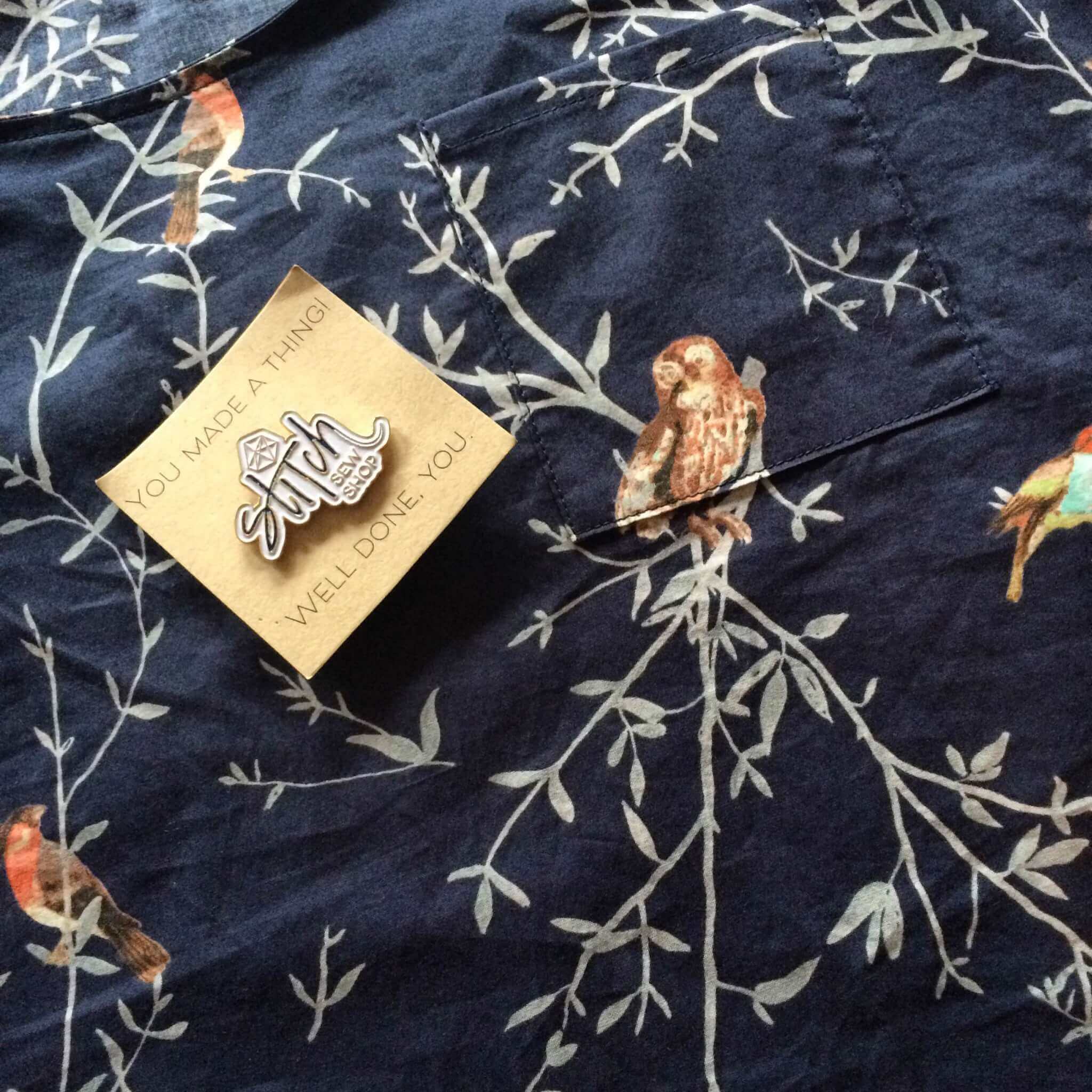 I learned a bunch of things in the Wiksten tank class! I was nervous going in since it's kind of a shapeless a-line which is not my style. I was right, the fit is bad, but it looks good tucked in and the fabric is super cute (Robert Kaufman Woodland Clearing Cotton Lawn).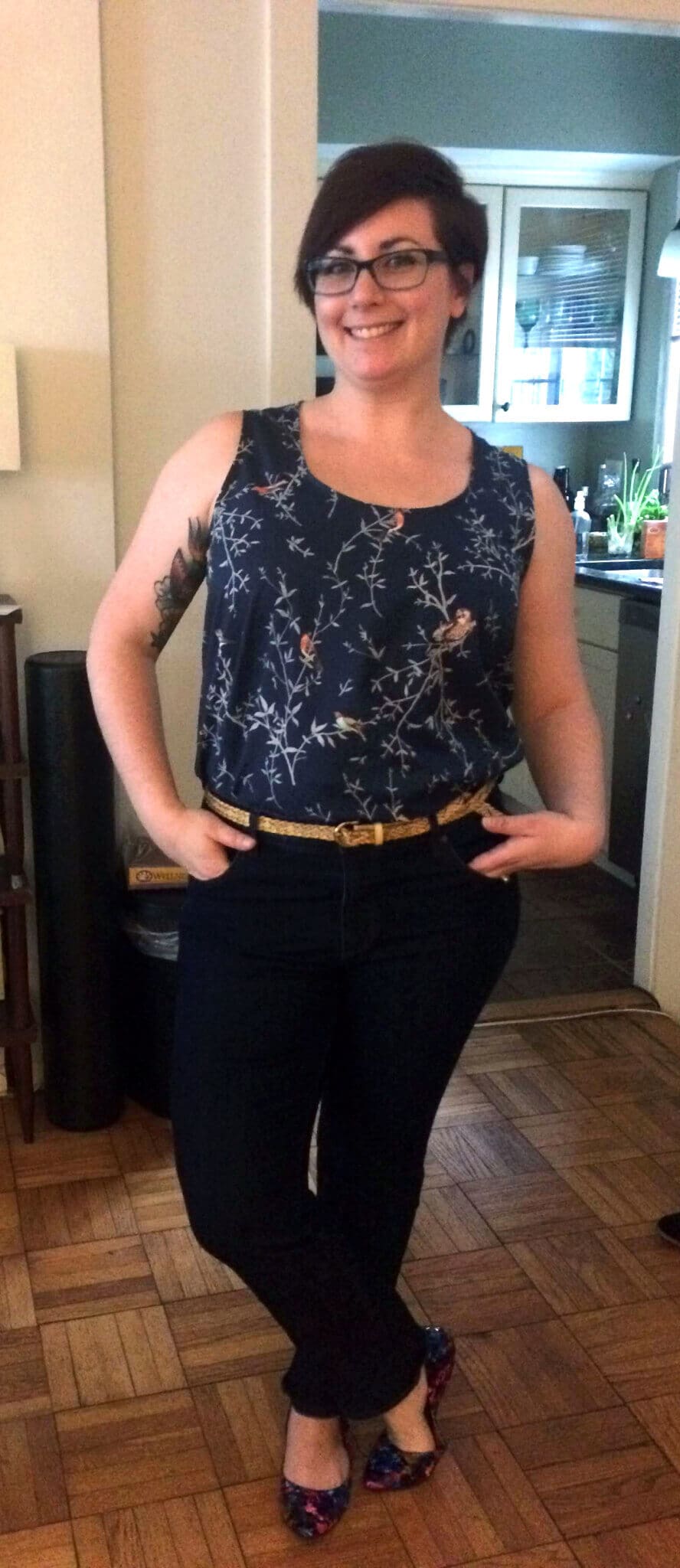 What I learned/did:
How to trace a pattern
How lovely Swedish tracing paper is
Made my first muslin, and judged the L to be the right size (TOTALLY INCORRECT)
French seams
Pattern matching for the pocket (check out that bird above – nearly invisible)
How infuriating curved hems are
Used a glue pen to help tack things down instead of pins
Even an imperfect finish can still look good, and probably no one else will notice the issues
Still, Wiksten is definitely going into the filing cabinet indefinitely.
Save
Save