Once I got my Melilot fitting properly on the back, I knew I needed to make a dress version. I used some Art Gallery rayon from Stitch.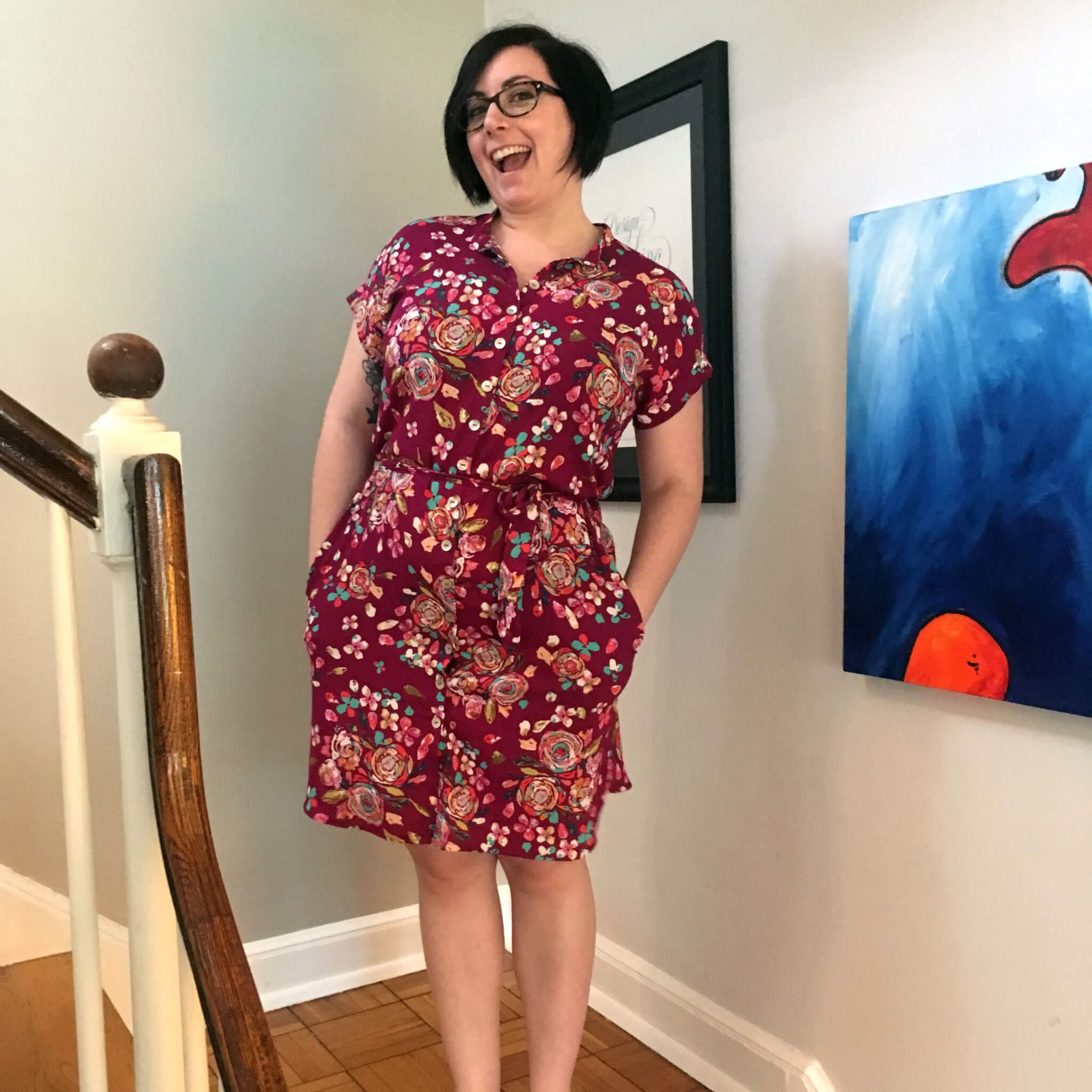 To change the pattern, I pretty much just extended the hem down. I liked the way the skirt part of the Seamwork Adelaide fit so I held that up to it to compare and it actually looked pretty close. I wasn't sure how long I wanted it to be though, since I was going to make it blousey with a belt, so I cut it really long and figured I'd decide about the length later. I also added pockets, because pockets.
The hem was actually really tricky. I made it slightly curved but not too much, but cutting it after the fact was really slippery with the rayon. I think the hem is a little wobbly but it works. I transferred the length to the pattern so future dresses will be easier! Now I think I need to back away from the Melilot for a bit (I now have 4).