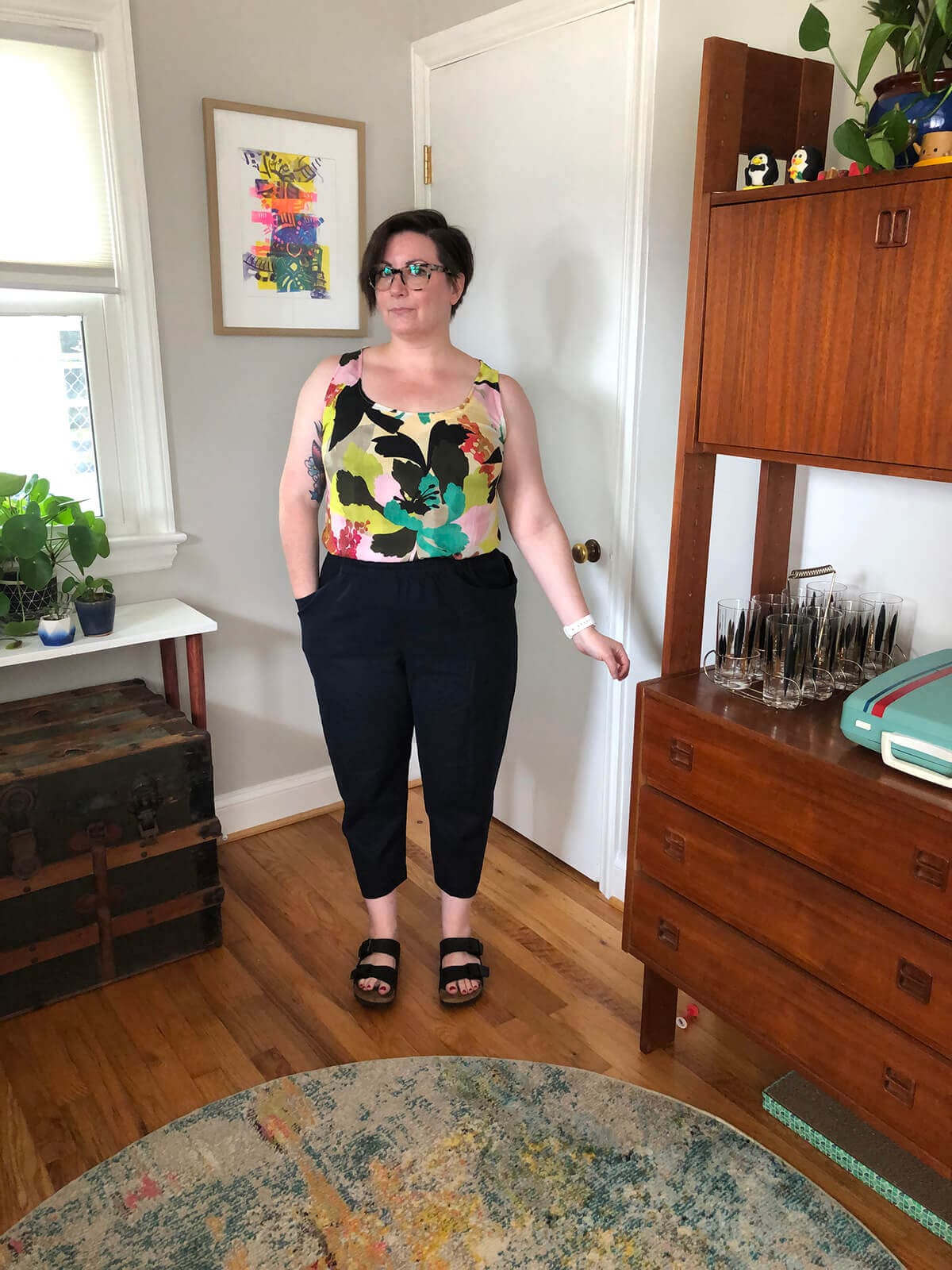 Here are some tapered leg linen pants with an elastic waist and bulging pockets that I am shocked I love! They are so comfortable and the huge pockets are great. After hearing my friend Alexandra rave about Elizabeth Suzann and her Clydes, I had to try the sewing pattern. It was quick to cut and quick to sew.
I made a muslin and had no changes. I made these out of Navy Brussels Washer Linen.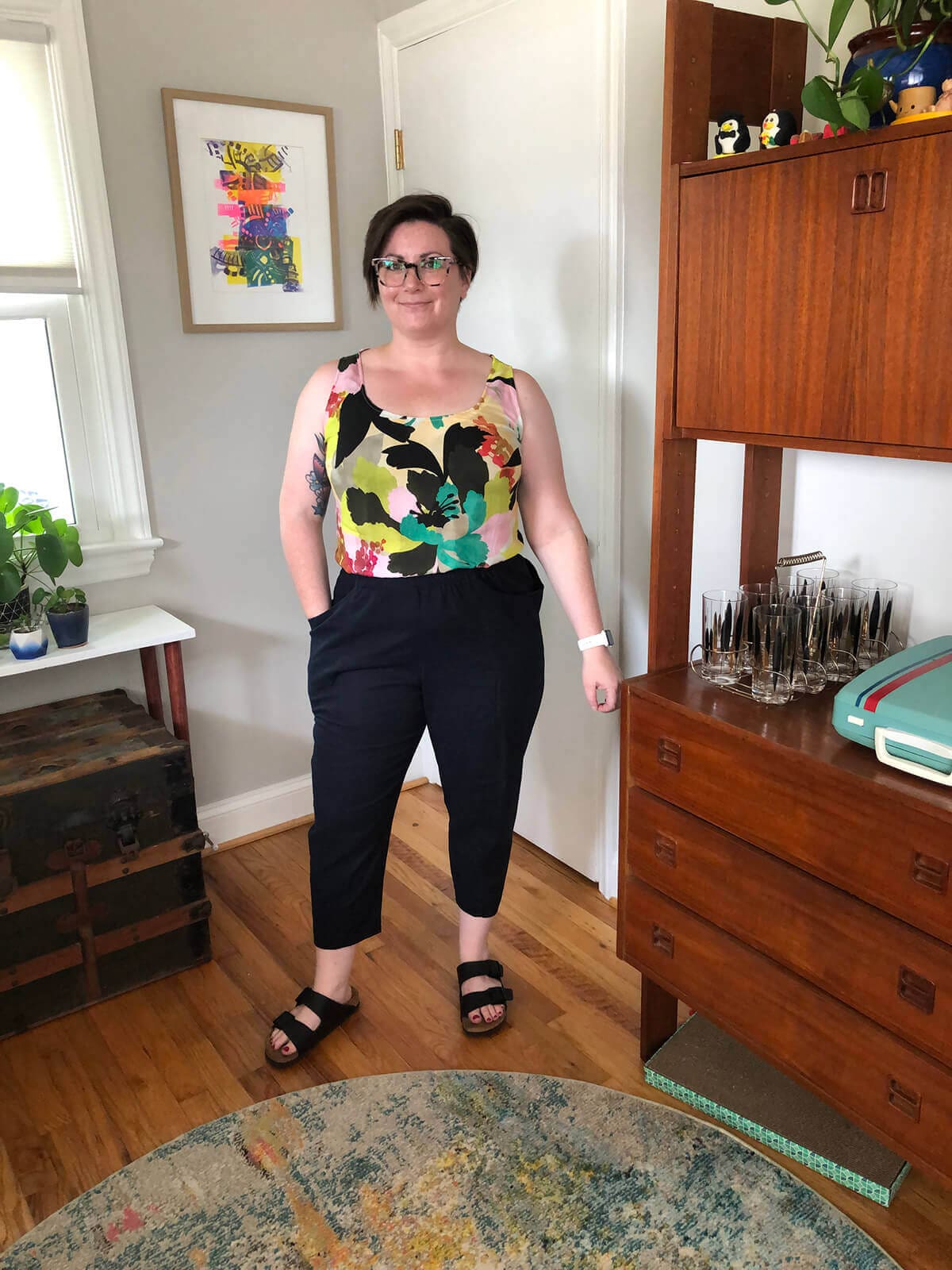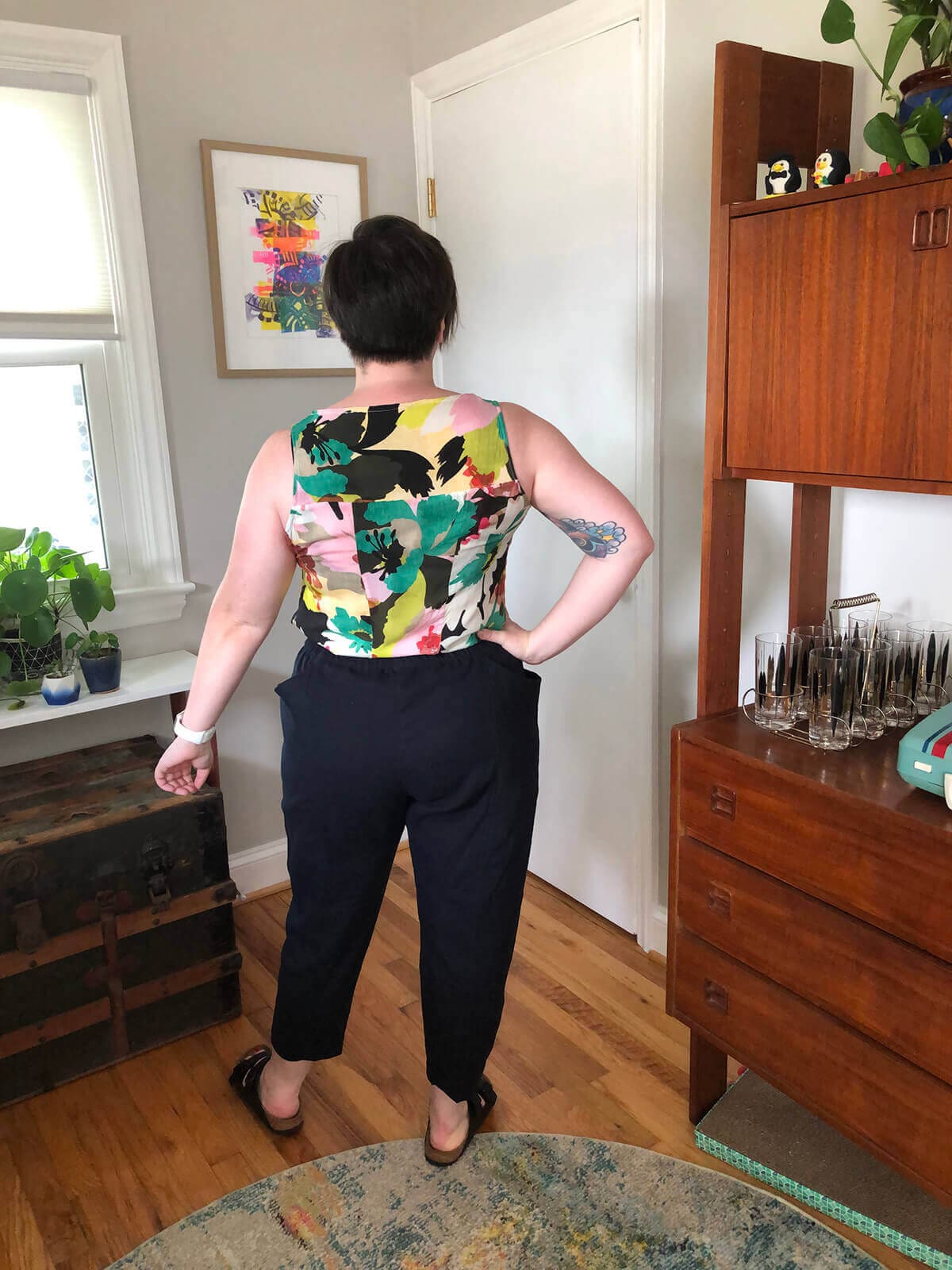 Now that I've worn these a few times, there are a few pattern tweaks for the next pair: shorten the rise about 1″, fix the inseam a bit – it's a little shorter there than the side seams, and maybe a full calf adjustment?
I had just enough linen leftover to make a Springfield with a large rayon scrap I've been saving since I made my Lupin jacket. I've been wearing this faux jumpsuit so often I definitely need to make another! I also plan to use some other rayon scraps to make some more tops.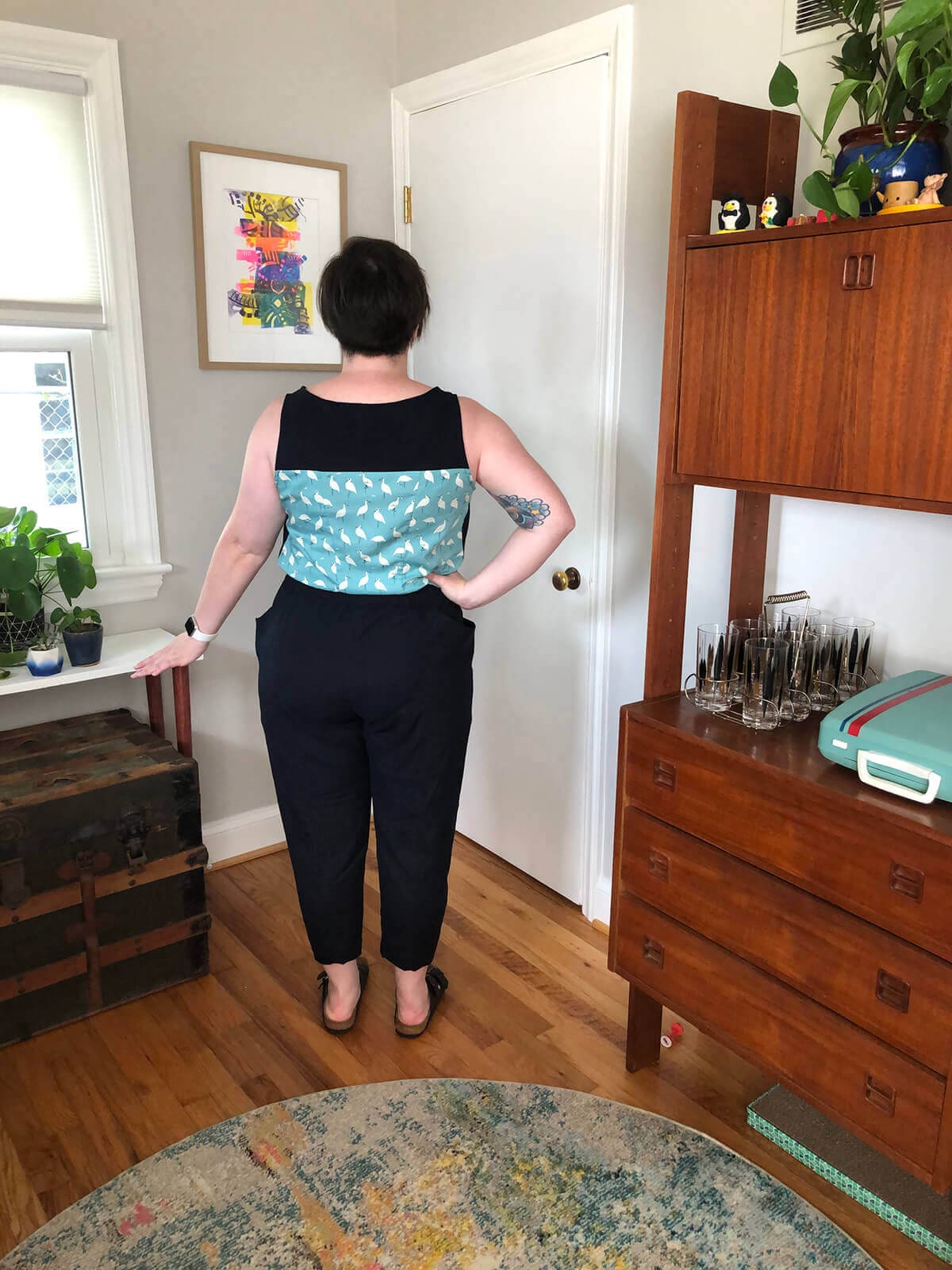 I stopped at Fabric Place Basement the other day to get buttons and saw such nice heavier fabric for fall and winter, so I'll definitely need to make some full-length Clydes and Pietras. I can't wait for the cold!