I'm planning on making an Elodie Wrap Dress for a wedding in August, so I decided to make a top version to test it out instead of making a muslin.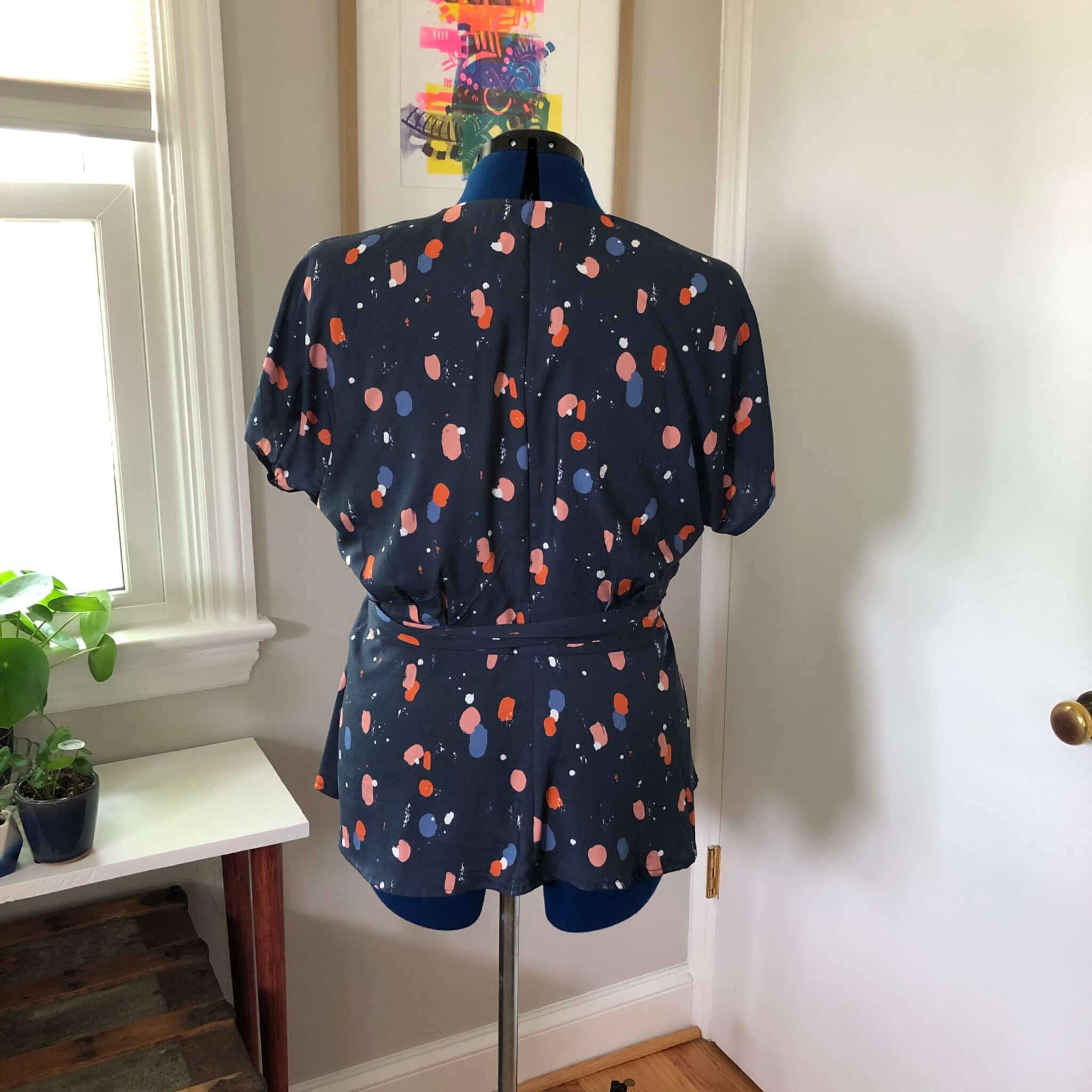 I measured around 13.5″ up from the bottom of skirt of the above the knee view and followed the curve of the hem all the way around. The length is perfect for me!
The top is totally wearable but I think I need an FBA since the front waist is pulling a bit. I'm right between the two size ranges and I went with the smaller. I'd be able to use Closet Core's extended size range but I bought the physical pattern from Stitch, so an FBA it is! It actually fits across the chest well so I think I just need to add a bit of length in the front. I'll probably make an actual muslin in order to test that before I make the dress.
This fabric is is a rayon from Stitch and it is SO pretty.