Here is the fanciest thing I've ever made!
I don't have a lot of opportunities to wear such a fancy dress, but when we were invited to a black tie preferred wedding, I immediately thought of the Deer and Doe Magnolia. Not only does Deer and Doe's block work really well for me, the Magnolia has some nice options. There are two sleeve options, two lengths, and two necklines.
I decided to go full plunge, which is a bit out of my comfort zone! I've also never worn a floor length dress before!
I started to research fabric, and was set on an embroidered sheer of some sort. Then I walked into Stitch and saw this beautiful sheer sparkly striped silk. It was also less than half the price of the embroidered fabric.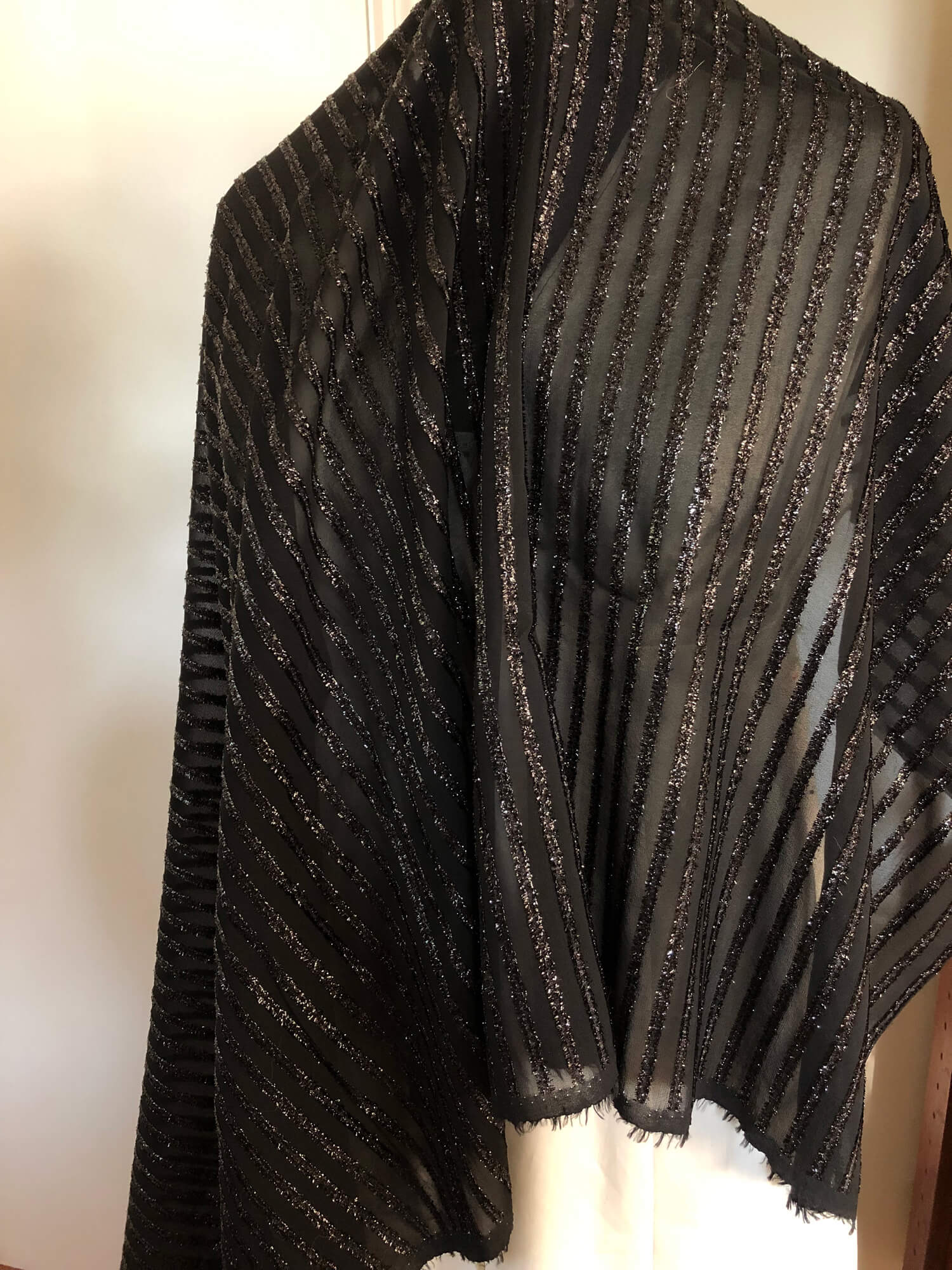 With Kalle's help, I decided on silk charmeuse for the lining. I've never worked with silk before, but it was similar to slippery rayon and came out great. The finished dress feels very fancy. My only regret was not staystitching the charmeuse enough. It frayed SO much.
I whipped up a muslin and set to planning.
I made the following modifications to the pattern:
Straightened the curve of the V of the bodice.
Took 2″ of length out of skirt
Modified the armscye to be sleeveless. In the muslin, I realized right away that just leaving the sleeves off wasn't an option since there's too much fabric. I liked the way my Belladone armholes fit, so I decided to copy those. The Belladone pattern has darts, not a princess seam, so I copied them by pinning together all the pieces and darts, then tracing, then taking it back apart and following the new lines. It worked out well!
Fully lined the dress, which I made up as I went along. I've never lined a dress before and did some things completely out of order. I ended up doing a ton of seam ripping and hand sewing.
I noticed some waistband pulling in photos of Magnolias on Instagram, so I added an additional layer of silk for support. It worked great.
I decided to follow the design lines on the Magnolia with the stripes, changing up direction on different parts of the gown. This meant I cut the front bodice pieces on the bias and the back and skirt panels on the crosswise grain.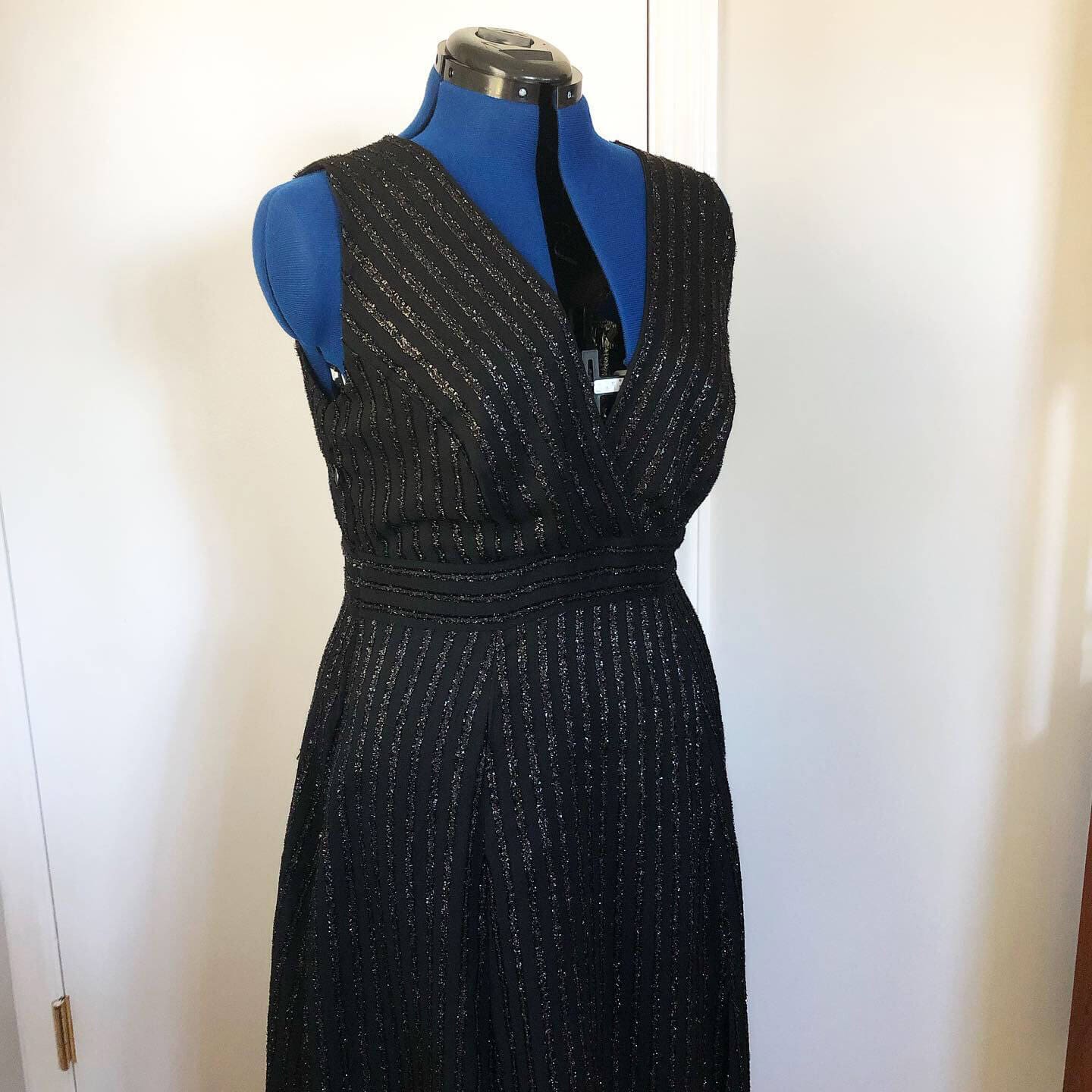 I tested a bunch of seam finishes, and went with french seams wherever possible. I was lucky that the sheer silk over the black charmeuse was very forgiving in terms of what shows through, so I just pinked the princess seams. Once I got everything sewn up, I let it hang for a few days and then went to Stitch where Henna helped me pin up the hem. Usually Mal helps me with hems, but he looked a little panicked when I mentioned him helping with this one.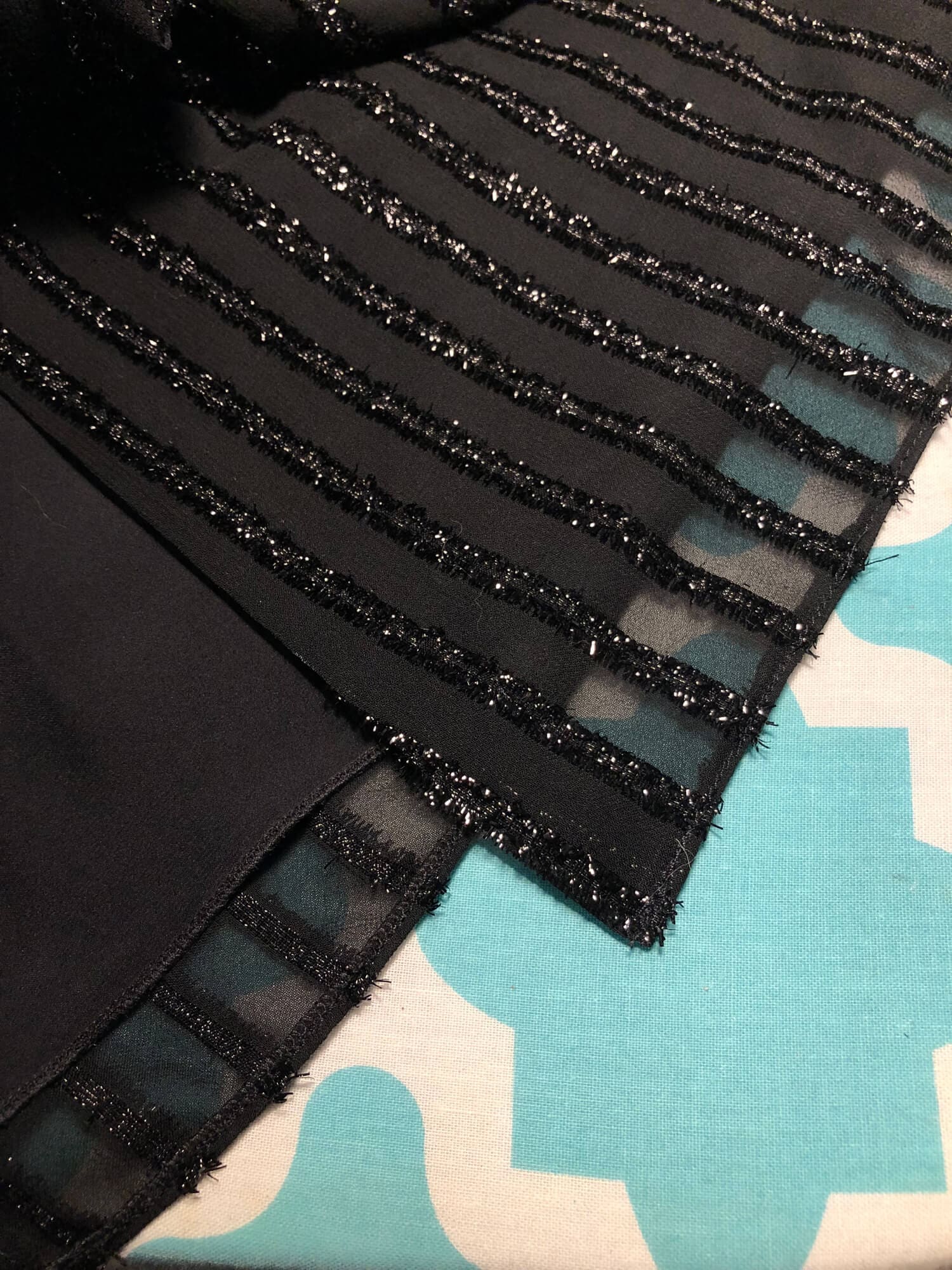 I used the rolled hem function on my serger for both the charmeuse and outer silk. For the outer, I also pressed the hem under and edgestitched. At Henna's suggestion, I hemmed the lining about an inch shorter than the outer.
And finally, when I wore the dress I put a few stitches tacking down the bottom of the plunge to my bra for a little extra security. It was comfortable all night! I accessorized with some sparkly pointed flats, art deco earrings, an antique beaded bag, and an antique wool jacket.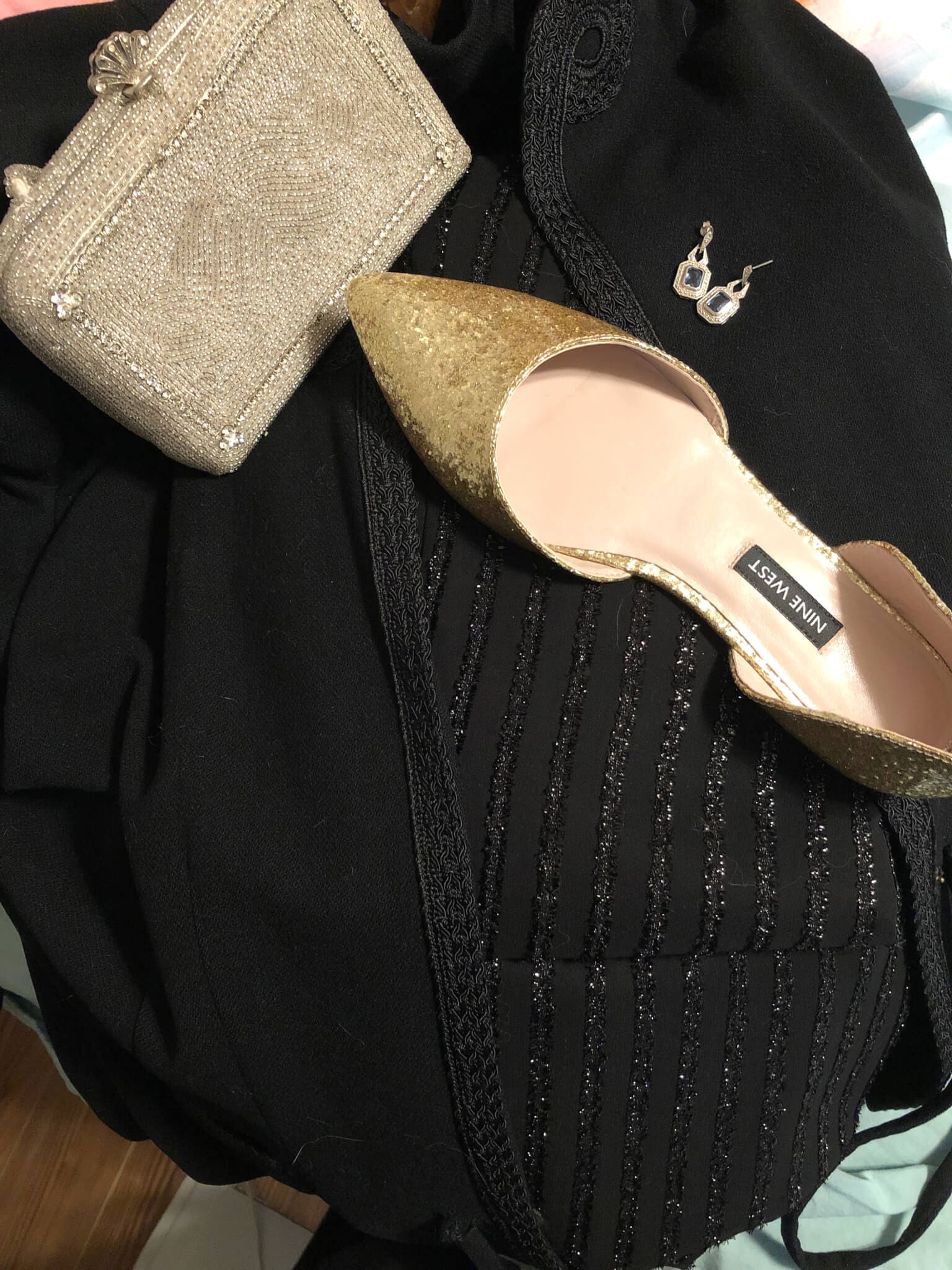 I really love this dress. I definitely plan on making more Magnolias, and experimenting with the other views.