Until now I've only made Mal printed button ups, but sometimes you just need a really nice plain shirt for a meeting or layering. We stopped into Fabric Place Basement and got some nice Robert Kaufman yarn dyed shirting, so I could make him a versatile gray long-sleeved button up. Mal selected blue buttons, which really bring out the blue of the weave.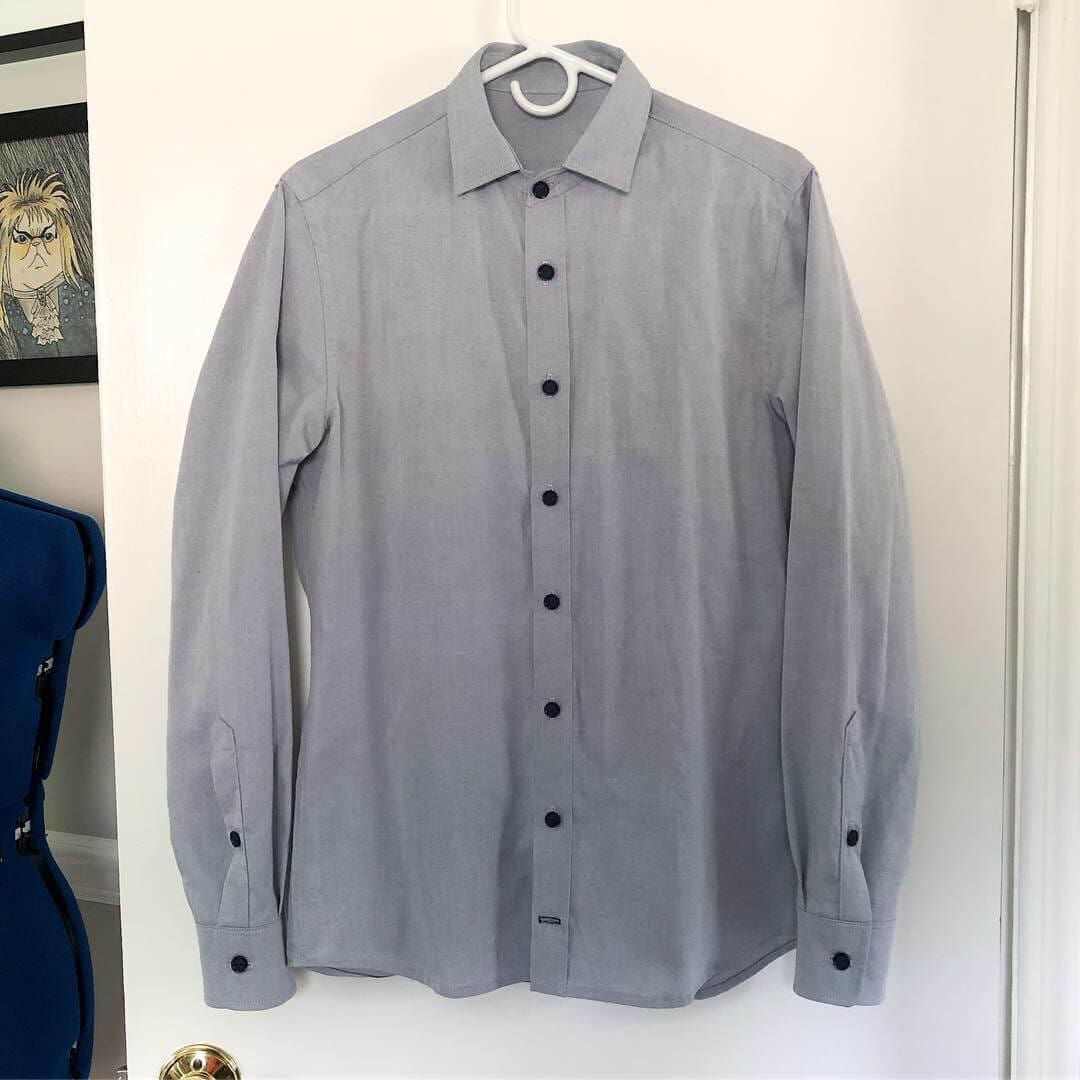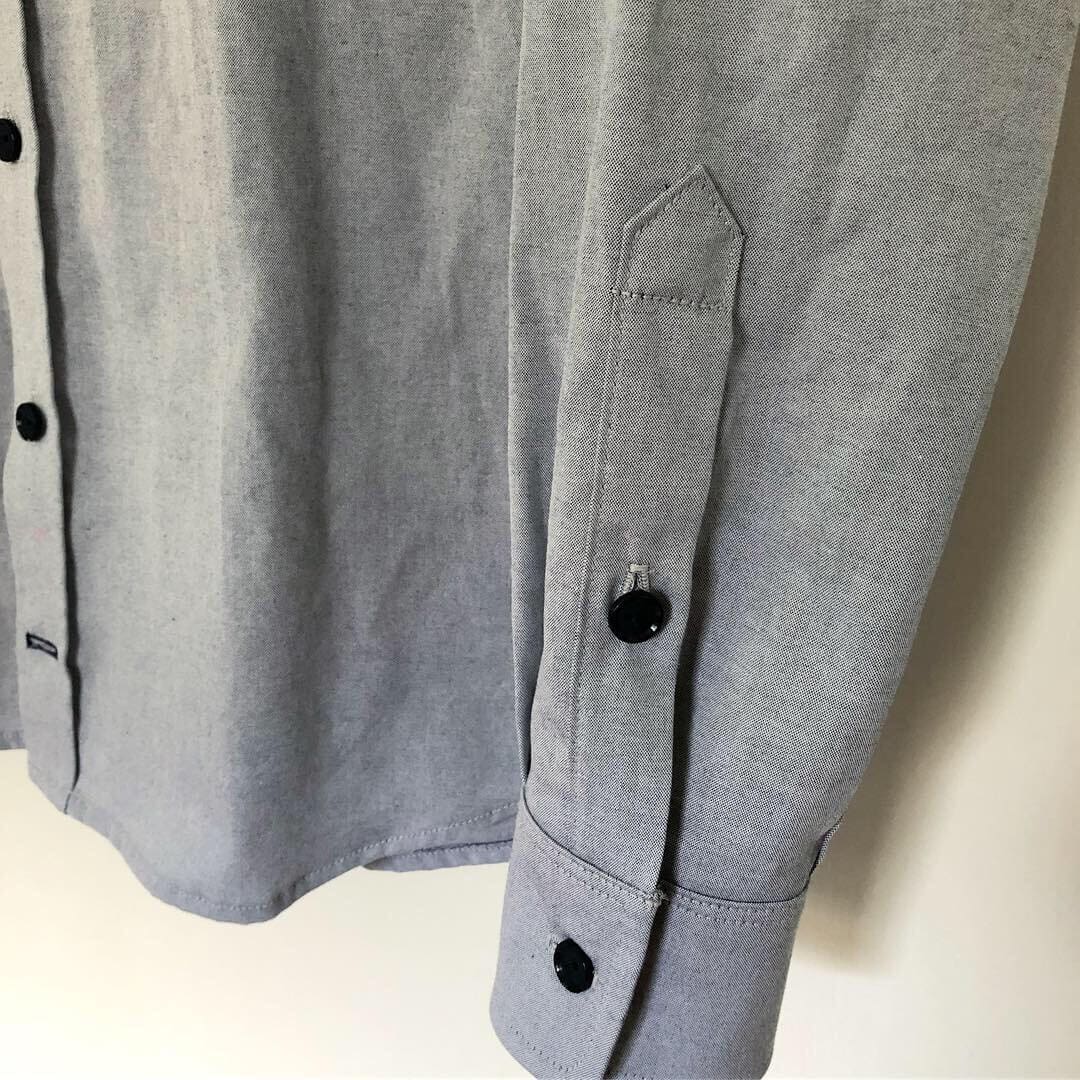 In the spirit of "the year of no pressure," and since I have a dedicated sewing space now that I don't need to clean up after every day, I tried to sew this shirt in small sessions as I had time, instead of waiting until I had an entire day to devote to it. It worked out well, and was nice to find time to sew even if it was only for 15 minutes.
Nothing to report about the shirt or pattern, since I didn't make any modifications since the last version.