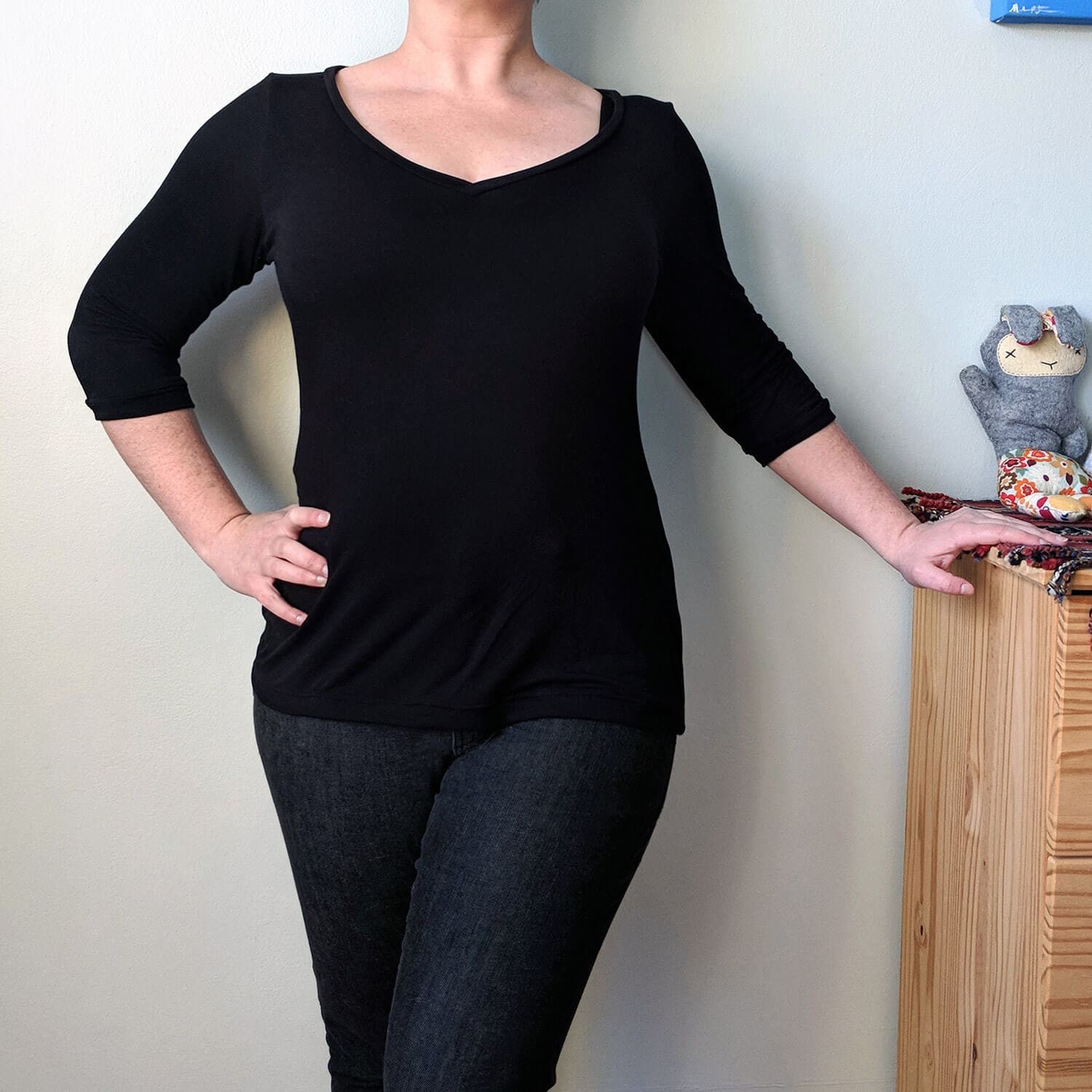 I finally sewed the Cashmerette Concord I cut out months ago!
I used the same size as the two other Casmerette patterns I've made (14 C/D, graded to what would be about a 10 at the waist), with no other modifications. I chose the mid-length, v-neck and 3/4 sleeve options, and used a rayon knit. I finished with a twin needle hem.
As you can see, the neckline is super wide on me, and the v-neck is a bit low for my tastes. My bra straps pretty much always show. After making it, I googled and see that the wide neck is a common issue for a lot of people.
Otherwise, this t-shirt fits great on the shoulders and through the body, and I like all the options, so I'll definitely use it again and just modify the neckline. Between this and the more relaxed/swingy plantain, I think I'm covered for t-shirt options!