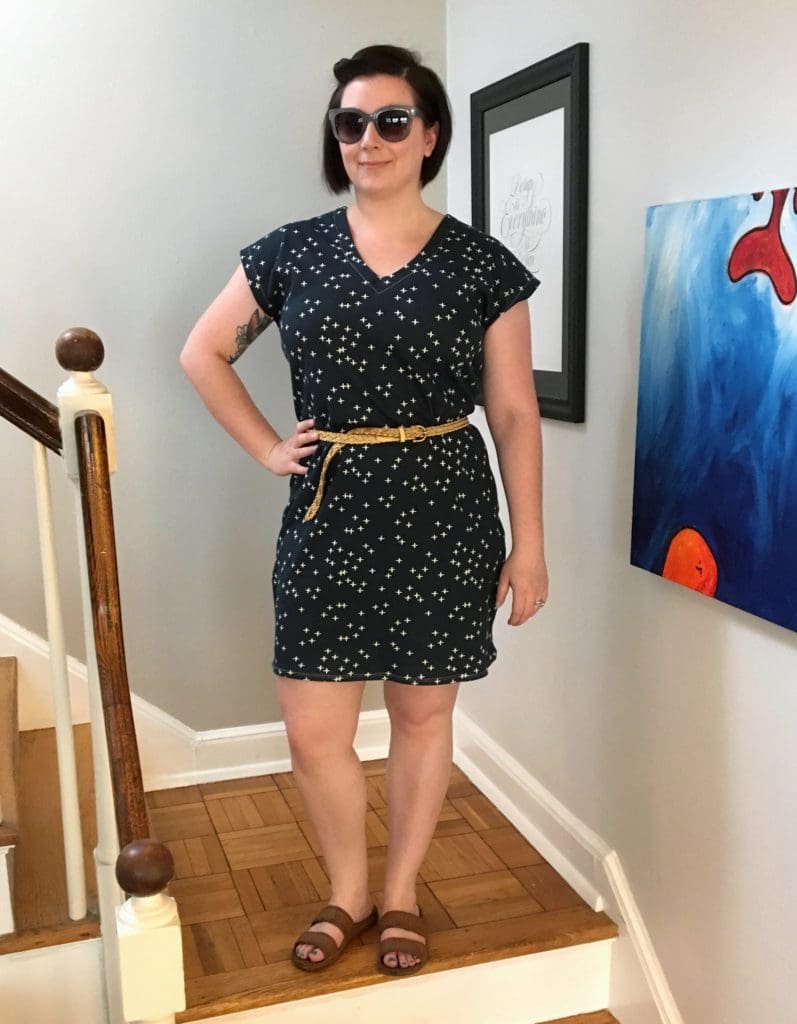 I wrote about my second Lodo Dress just over a month ago, specifically about how much I hated the fabric, which is a Birch Interlock. The dress has sat in my closet unworn since.
I finally dug it out to give it a chance and was pleasantly surprised, and it was so comfortable in the hot weather. I even snapped a photo on my way out the door.
I don't think I'd buy this fabric again (and I still have a bunch left…PJs maybe?), but even with its flaws, this Lodo dress turned out to be wearable after all, and I thought it deserved a bit of a retraction!