The fabric I used for Rachel's plantain t-shirt is called Catalyst Odyssey and I really like that name.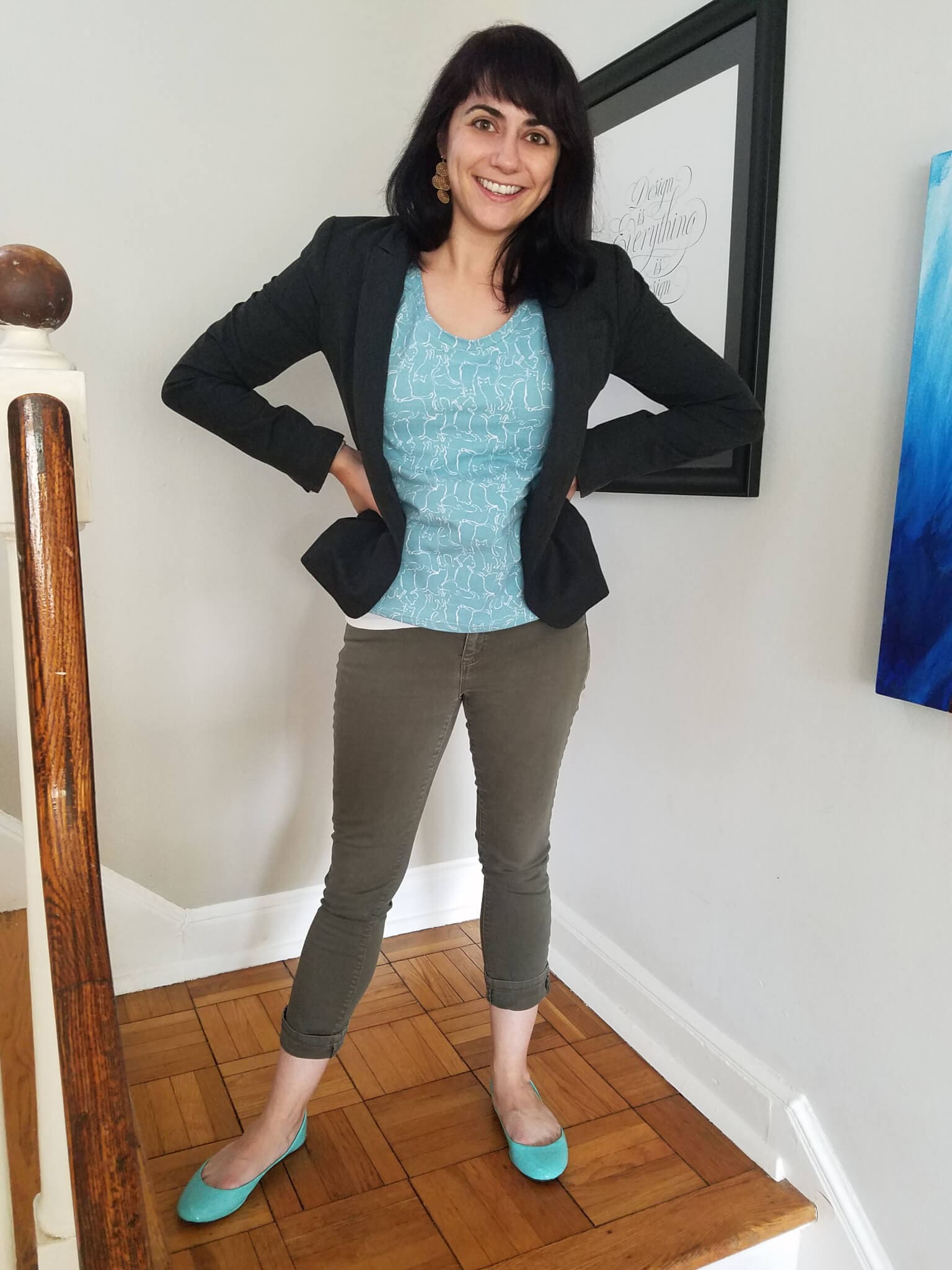 She's in for a couple of days from LA, so I was able to fit it on her. As I mentioned in my last post, I got most of the tee ready ahead of her visit. I had her measurements already, so I cut out her size – a 44 bust, 42 waist and hips. I also raised the neckline about 1.5″ since she's petite, and shortened the length 2″ (she is 5′ tall but likes her shirts a little longer). I serged the shoulders (first time reinforcing with clear elastic!), the neckband, and sleeves. Then I basted the sides to test for fit when she arrived. It was pretty good, a little loose around the hips like the Plantain is designed, but I feel like the Art Gallery knits work better as a more fitted tee. I ended up taking it in .5″ up the sides, and .75″ on the sleeves.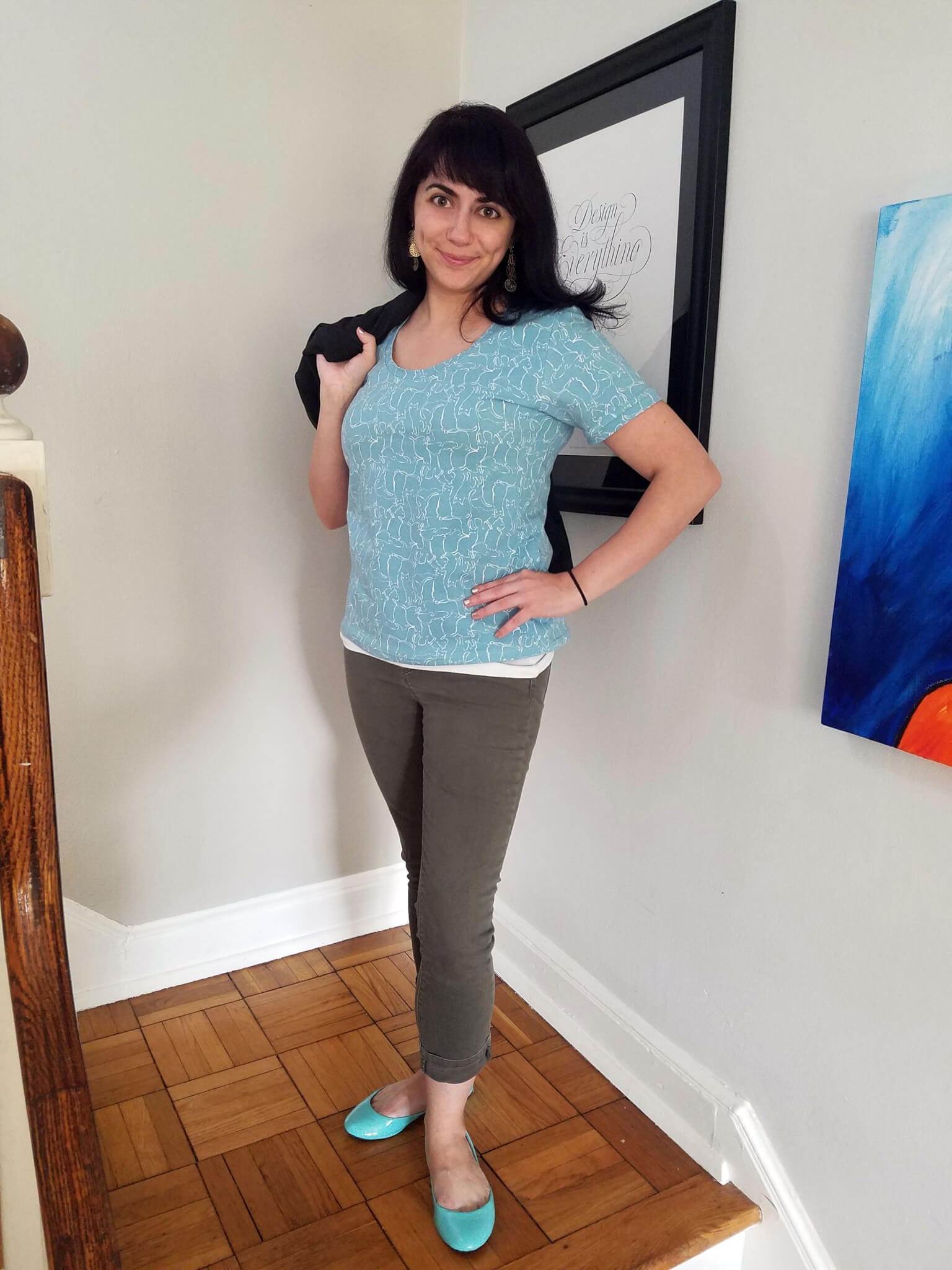 I used bands for the sleeves, which is definitely my favorite sleeve finish, and a twin needle hem. I think I finally got the right settings to achieve a good result (with help from this blog post). I reinforced the hem with Pellon Knit-N-Stable Tape, then serged around the edge to finish it. I pressed it up, and used a stretch twin needle with the tension disc set to just over 8. I also used a 3.5 stitch length.
The result looks great, and it's still very elastic: