It came out so good! This is definitely the most complicated thing I've sewn (not that this is a complicated pattern), and I'm pretty proud of myself. Check out those Merchant & Mills mother of pearl buttons! Swoon. I can't believe I doubted them.
I ended up following all the notes in my last post and I went with french seams everywhere (even pockets) because of the double gauze.
Once I had it all sewn together and bias-bound one armhole, I realized how tight the armholes were. I ended up unpicking the whole finished arm and lowering the armholes to match the Sorbetto which is comfortable – 1 entire inch!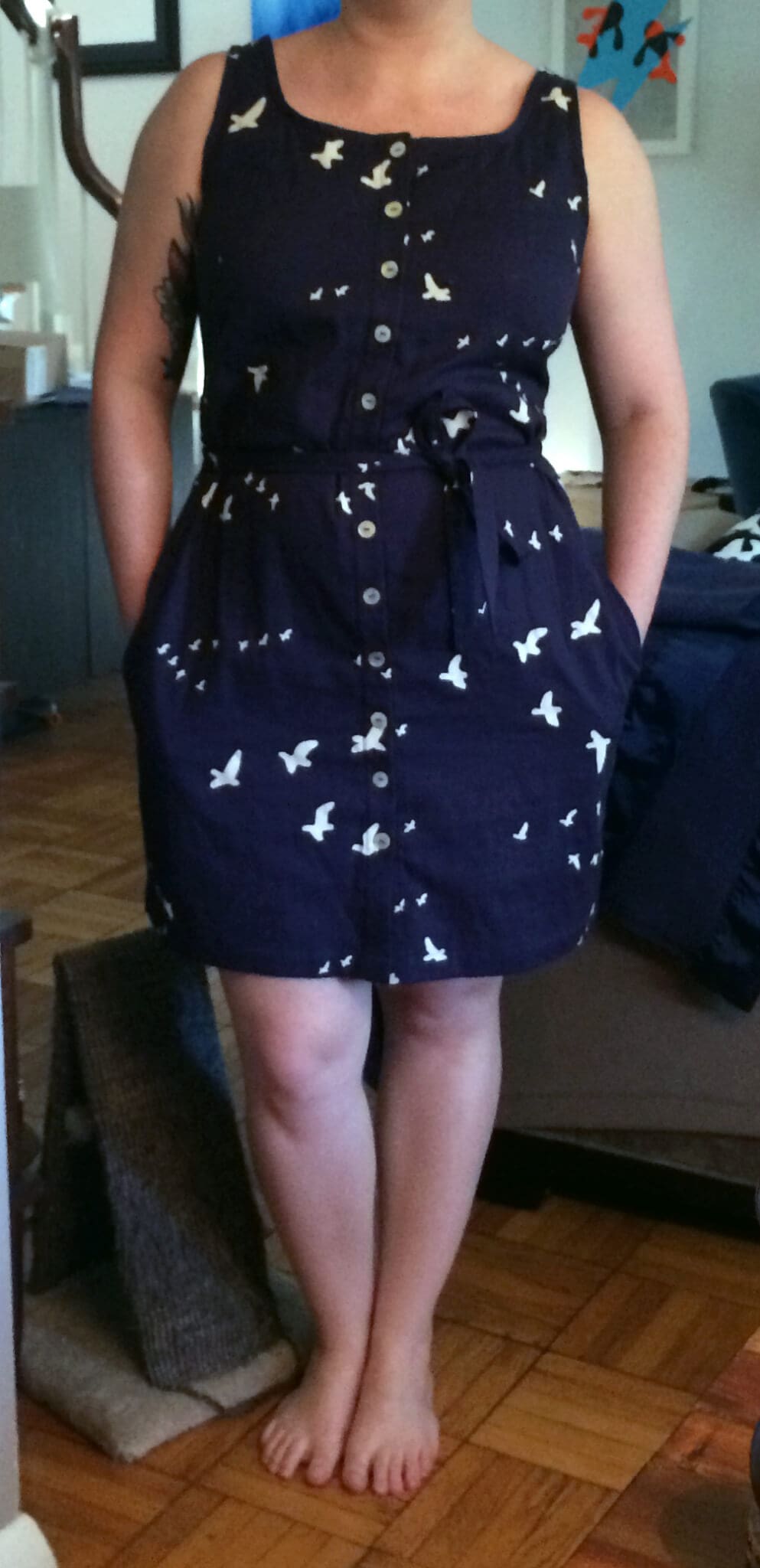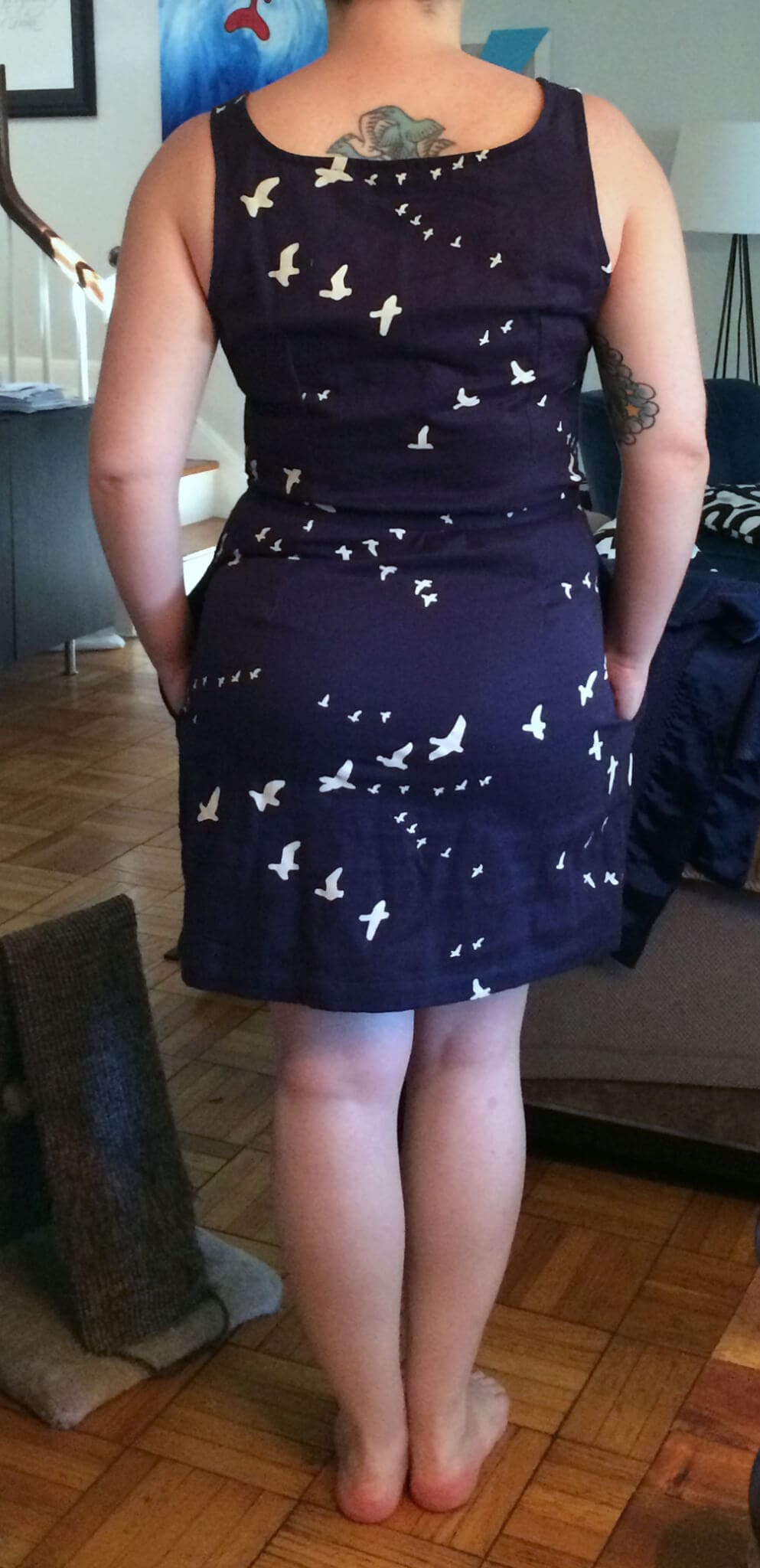 I did notice after it was all done that the bust darts seem a bit high. Maybe 1/2″. Not sure how that happened since they were perfect on the muslin, and when I pinned it together to check fit. When I make this again, I'll adjust them. I may also make the straps slightly wider. For other versions, I can also play with the hem a bit. I made this one a couple inches short of my knee, mostly because I followed the Colette advice about hemming double gauze (1/2″ fold, then 1 " fold). If I followed the pattern I would have lost only 5/8″.
Without the belt it hangs perfectly, but once I belt it it bunches up my back a bit instead of blousing down towards the belt. I'm pretty sure it's just stiff. I think it needs a wash and for it to soften up a bit with wear, and those issues should resolve. It's like that Wiksten tank that stood straight out from my chest until I washed it, and now it drapes.
I'm pretty thrilled with this dress. Looking at the photos, I might want to make an alternate belt. It could be nice to have the outside be the dress fabric, with the inside a bright color peeping out.
Save
Save