My first Sorbetto is done! It was a great pattern to practice adjustments, and I think I got a decent fit.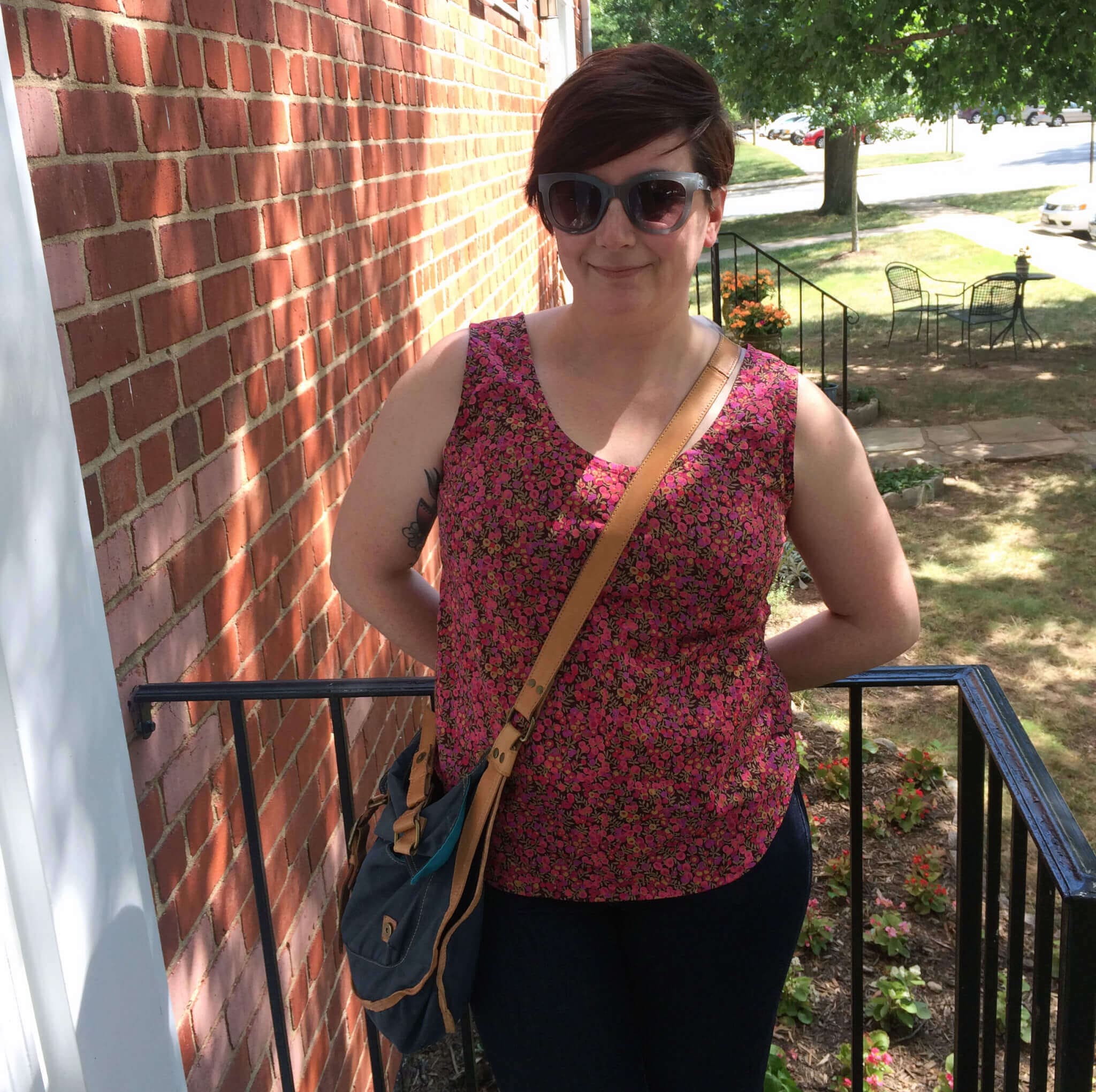 I ended up retracing it with the size 12 width, but the longer length, and just adjusted the darts up. I did make another muslin after all. I think I went a little overboard with the adjustments on this one, but I learned a lot.
I wore it yesterday, and am not the most thrilled. It's totally wearable, but the back is a little bunchy, and the Liberty of London fabric wrinkled like crazy. Is this normal for their lawn? It was intense, you can kind of see it near the hem in this photo after just sitting in the car for a few minutes. None of this is bad enough to keep me from making another Sorbetto with the same exact pattern though!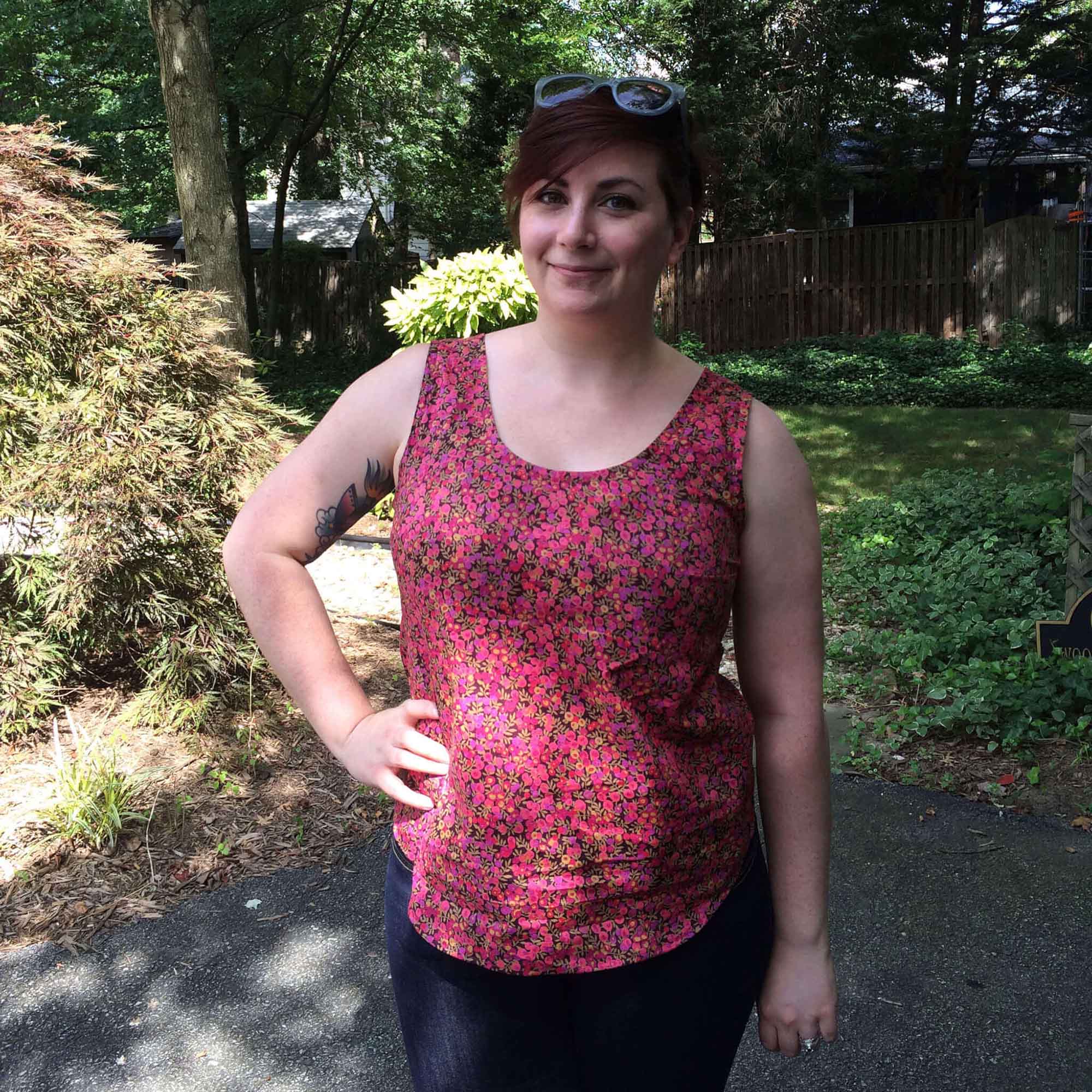 I was actually going to crank out another one of these today, but I'm in the mood for something different, so I think I'll be starting my Adelaide dress, and I actually just realized I've been taking my hip measurements wrong and have been an inch off. I wish there was some 360º sewing scan that takes all your measurements and diagnoses all your fit issues.
I also picked up some Cotton and Steel 100% cotton from Stitch the other day for Rachel's birthday gift! This pattern is so amazing:
I'll be making a 241 tote, which I'm looking forward to – no need to measure and check fit!
Since I can't make anything without mocking it up first, I threw this together in photoshop to pick out the best accent fabrics. I think I'm going with some sparkle canvas, and the cotton and steel XOXO.
Save
Save
Save