I am thrilled with how these Crescent Totes from Noodlehead came out! Not shocking since I love all of Anna's patterns. These totes are gifts and now that they've arrived I can share.
First up is this Marimekko version for Vienna's 40th birthday. I used Marimekko Siirtolapuutarha fabric I scored at Crate + Barrel years ago. Figuring out which parts of the print to use for the different pattern pieces was fun and Mal helped a lot since I am so indecisive.
As I was putting this together, I realized that instead of stitching the zipper strip above the front zipper down, I could just finish the top of the zipper and get a bonus pocket. I just interfaced the zipper strip, folded up some seam allowance, and sewed it on kind of like bias binding. I also added a magnetic snap, and included the Marimekko selvedge because why not?
And of course, labels!
Next up is a Jada Moo tribute tote for Sam.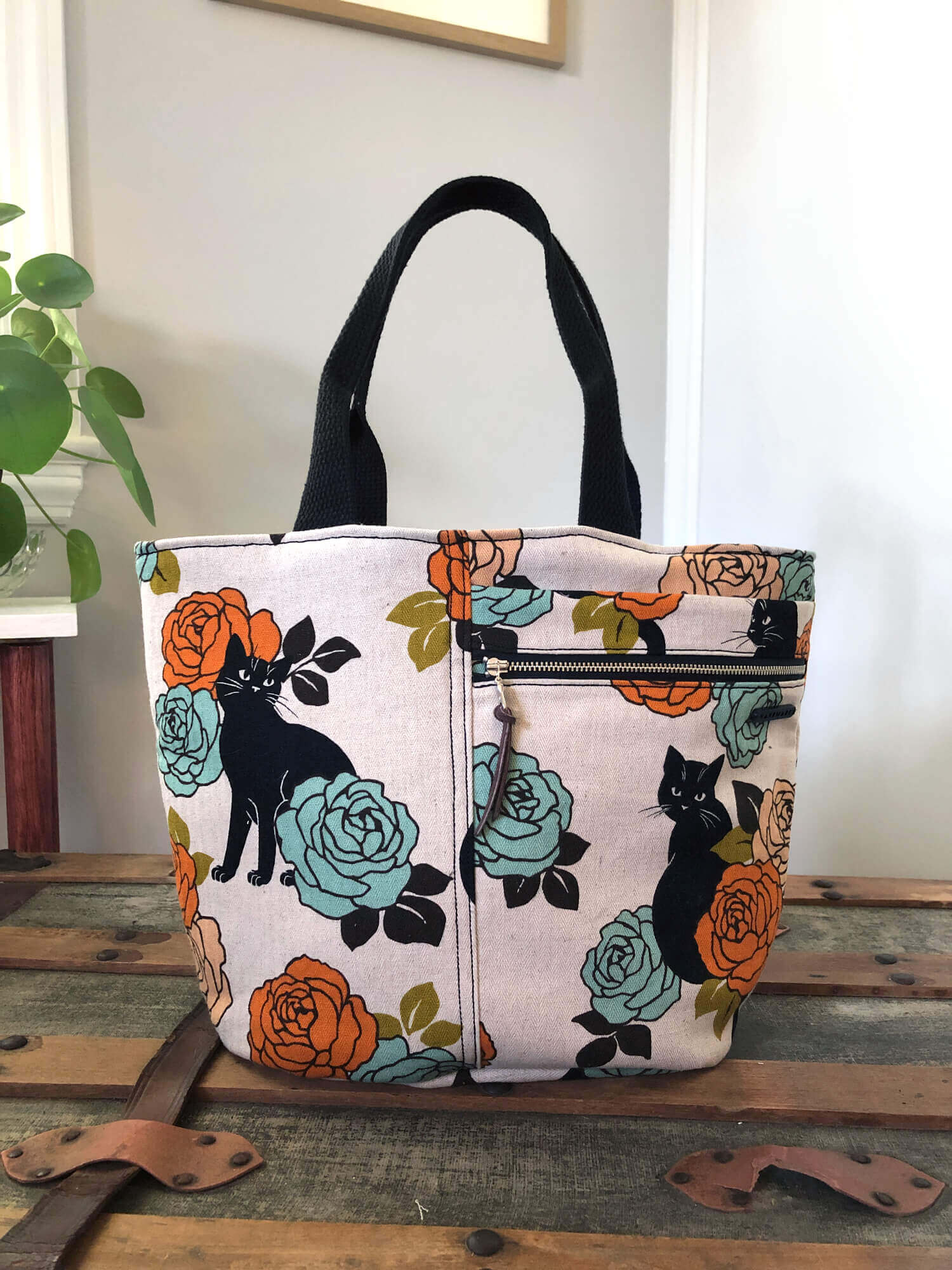 Jada was my favorite black cat, and this fabric looks just like her, especially in these poses. This fabric was a Rachel score on her trip to Japan. Same modifications as the Marimekko tote, but this one feels so different due to the different fabric.
I definitely need to make myself at least one of these!