After I finished the sweater I said I'd never knit, I wanted to make another. It was January 2018, and I figured if I got started on a summer top, I could finish it in time to wear it for summer.
Well I did finish it in time to wear it for summer, just an entire year later! 1.5 years after knitting my swatch I finally finished my Zinone top.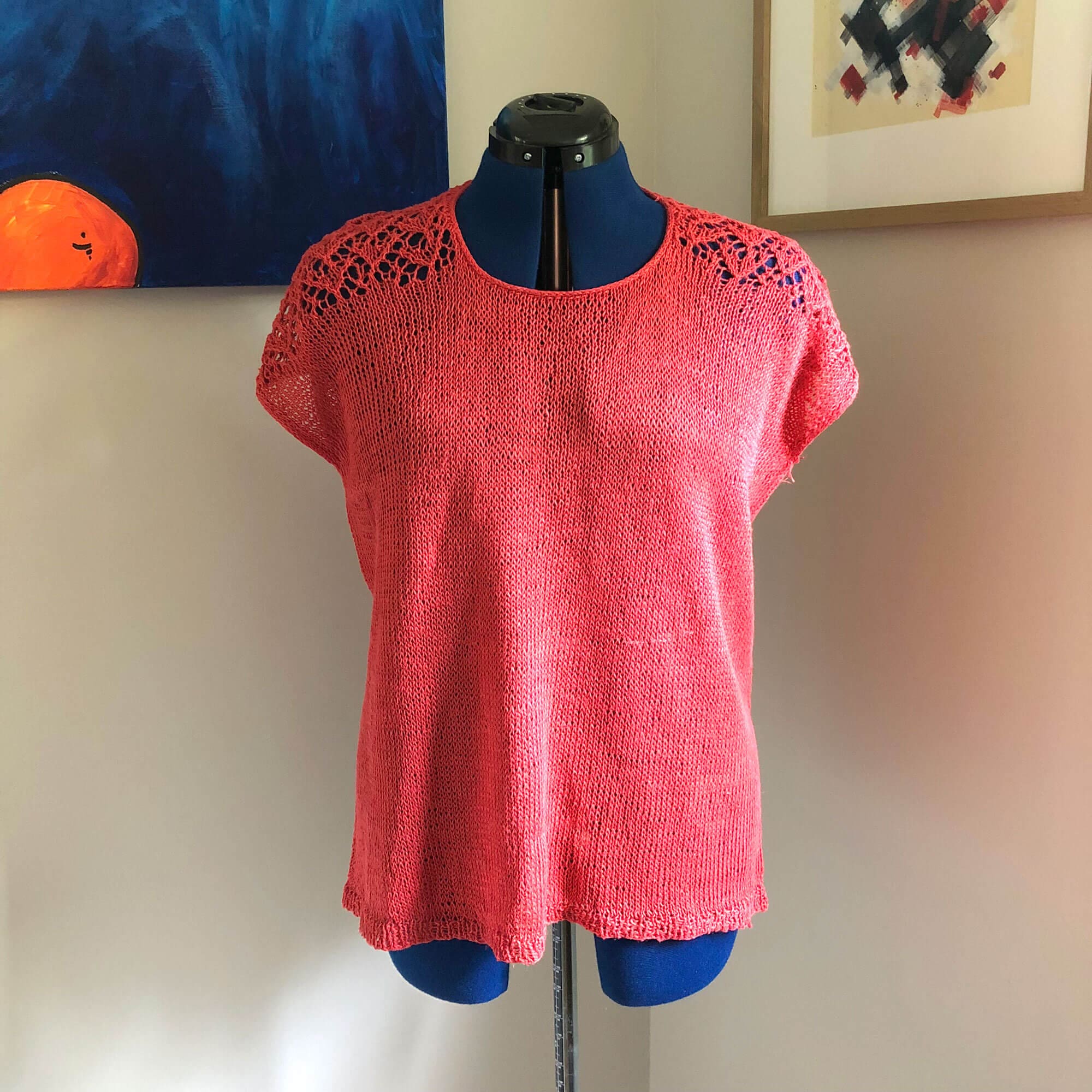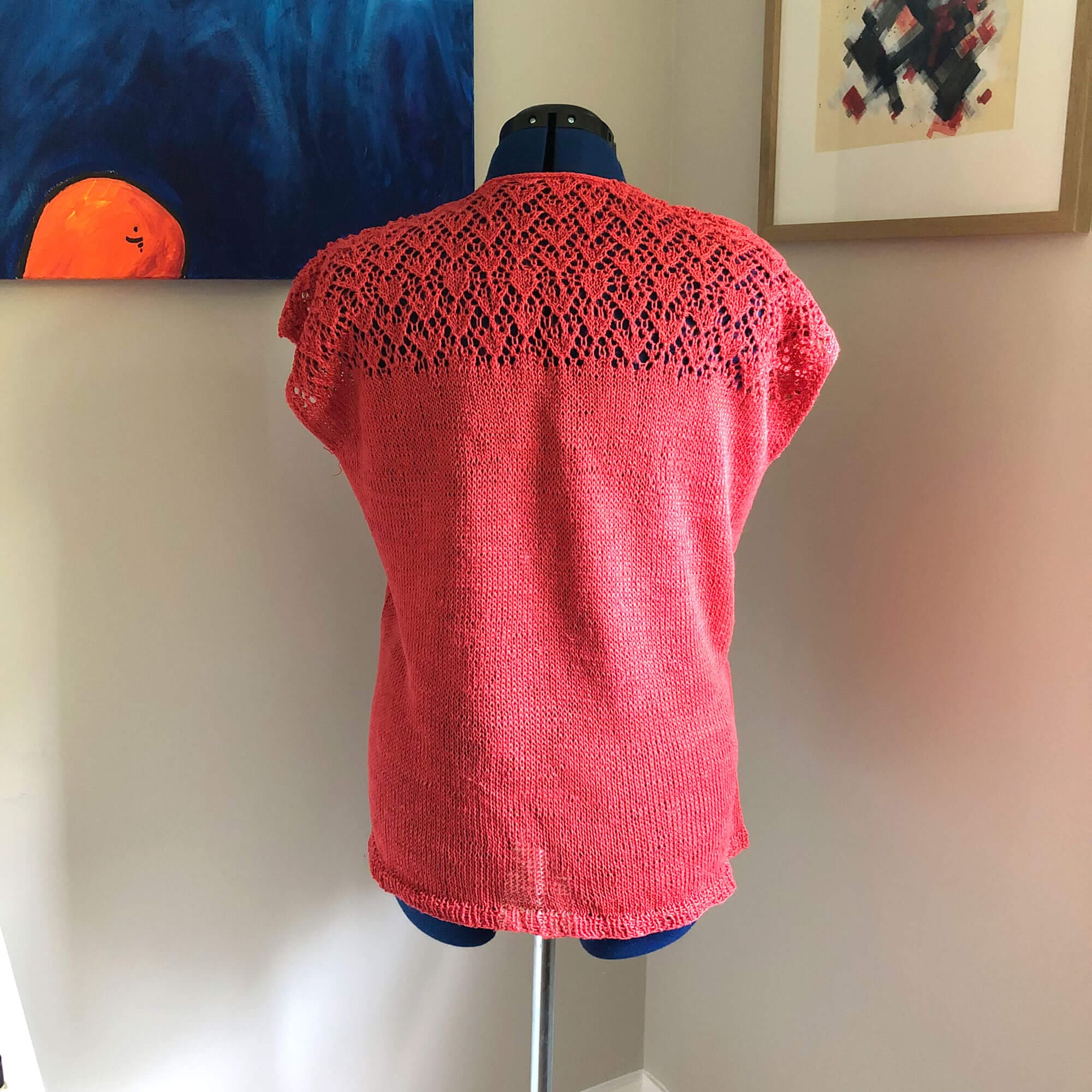 This project had a lot of firsts for me: first linen knit, first lace, first lifelines, and first i-cord edging and bind off.
The lace took FOREVER. I kept losing my place in the knitting and had to frog it a couple of times, before asking Jackie for some advice. She knit a swatch and sent me some detailed instructions for using markers despite the designer recommending not to. It helped so much, and it wasn't difficult to move the markers. It was still slow going though. I ended up needing to sit in total silence to knit the lace without messing up. I put down the project for a long time while we moved last year, and picked it back up a few months ago. I finally finished the lace section in early May. Once I got past that, it was pretty quick to finish.
A big concern as I knit the body was how huge it looked. It was comical, but there was no way I was frogging it. I came up with a plan to just add seams to the sides and carry on with my life. I sew knit fabric, so why not hand-knit fabric? I did some research and saw that some knitters do this, while others are horrified since it means you can't frog and reuse the yarn later if you decide you don't like the top. But if it doesn't fit right, of course I'm not going to like it!
Well, blocking to the rescue. I sent it through the wash twice and then blocked it. It seems ok! A bit more oversized than I'm used to, but it draped nicely and looked good! I wore it yesterday. I like it! It definitely needs a cami underneath, but the fabric feels nice and I'm looking forward to the linen continuing to soften up. One minor complaint is that the i-cord neckline feels a bit tight, and I think it's causing the shoulder seams to pull towards the back a bit. I'm not sure if I care enough to rip it out and redo it though! It's comfortable, so I'll probably just leave it.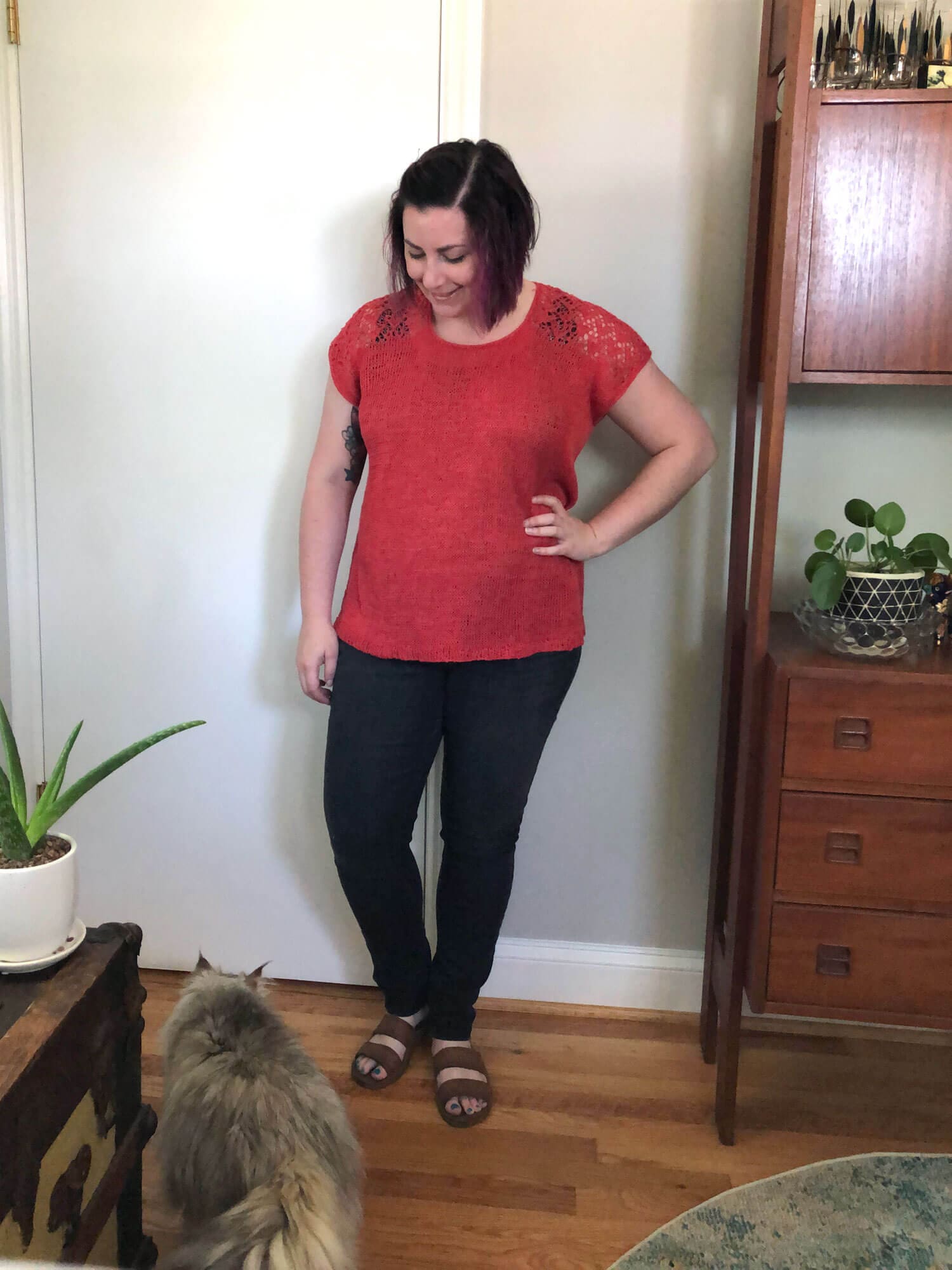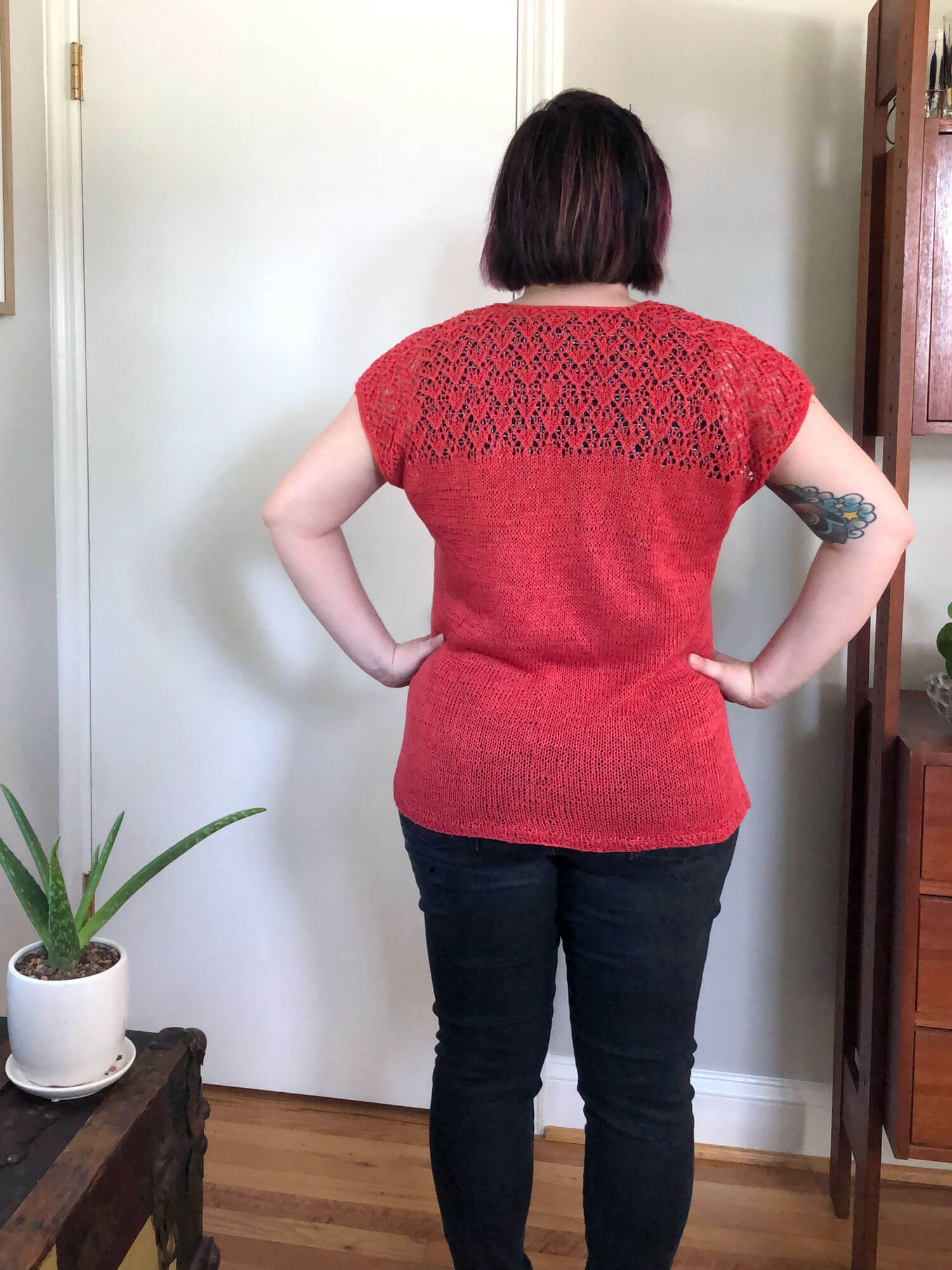 I've already started my next sweater! Hopefully this one will be ready to wear by fall – this fall.
UPDATE! I wore this a few times and decided it was too big after all. I stitched up the sides a bit, creating seams without cutting off the extra fabric. It looks great, and is much more comfortable.