Usually I stick to bags for gifts, but I just had to make a Suki Robe for Katie. She's getting married in Mexico this December and unfortunately we had to cancel our trip to go. I thought the Suki would be a nice beach coverup, or just fun to lounge in. I headed to Stitch and picked up the last of the bolt of this Cotton + Steel Rifle Paper Co Menagerie Rayon Lawn.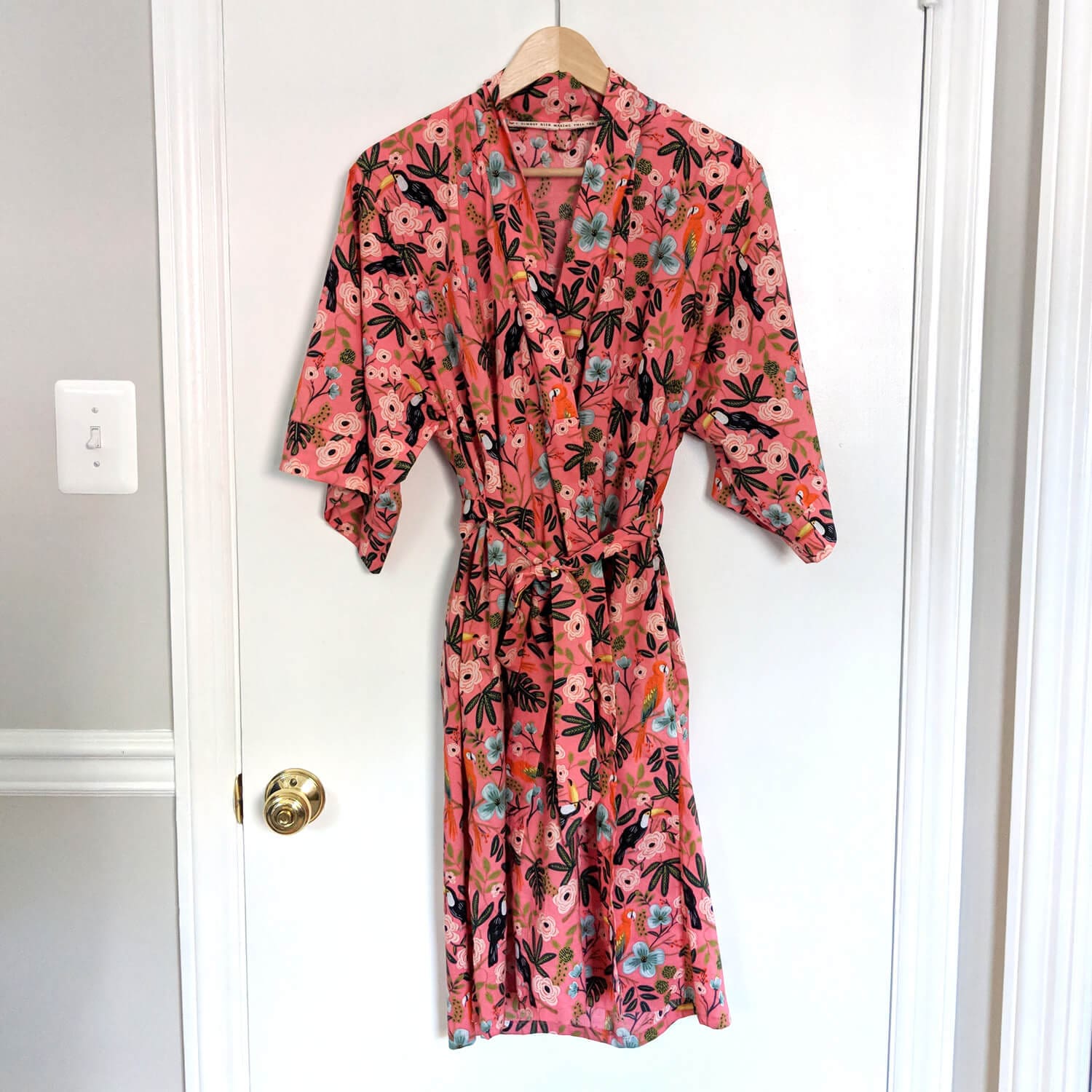 When I got home, I realized I neglected to see this note in the instructions: "Please allow at least 1M of additional fabric if using a directional print." I'm so glad I missed it! I had more than enough fabric with 3.8 yards, and in fact have enough left to make a scarf. I would have been annoyed if I paid for an extra yard and had so much left over.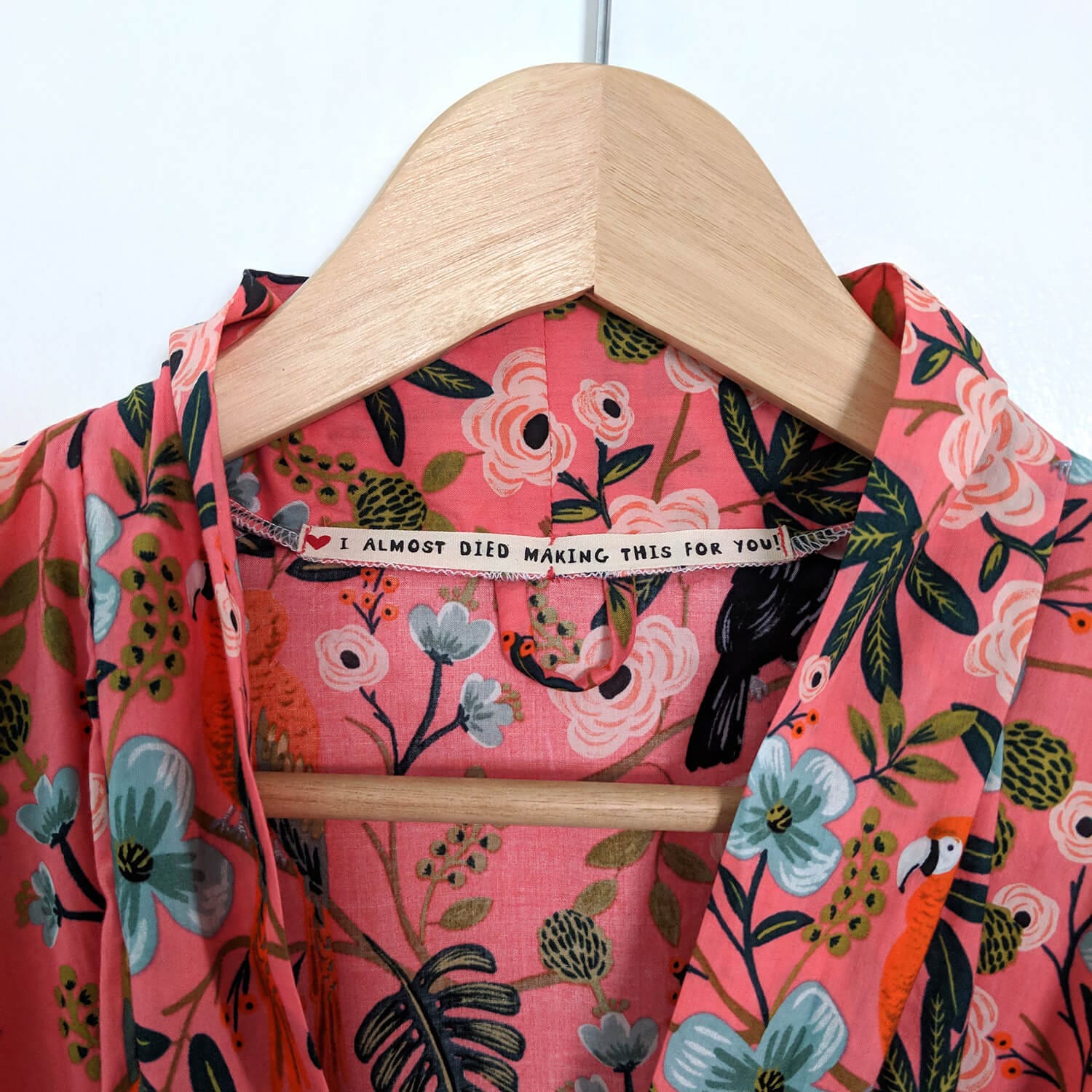 I went with a size L, figuring I could always take it in if necessary, but the extra room might be nice if she wants to wear it over PJs or something.
I had a couple of issues putting this together. My history as a bookbinder makes me extremely meticulous when I sew and I really take my time. I rarely have major issues because of that, but when I was serging one of the arms, some of the fabric of the front got sucked into the seam and resulted in a 2 inch hole.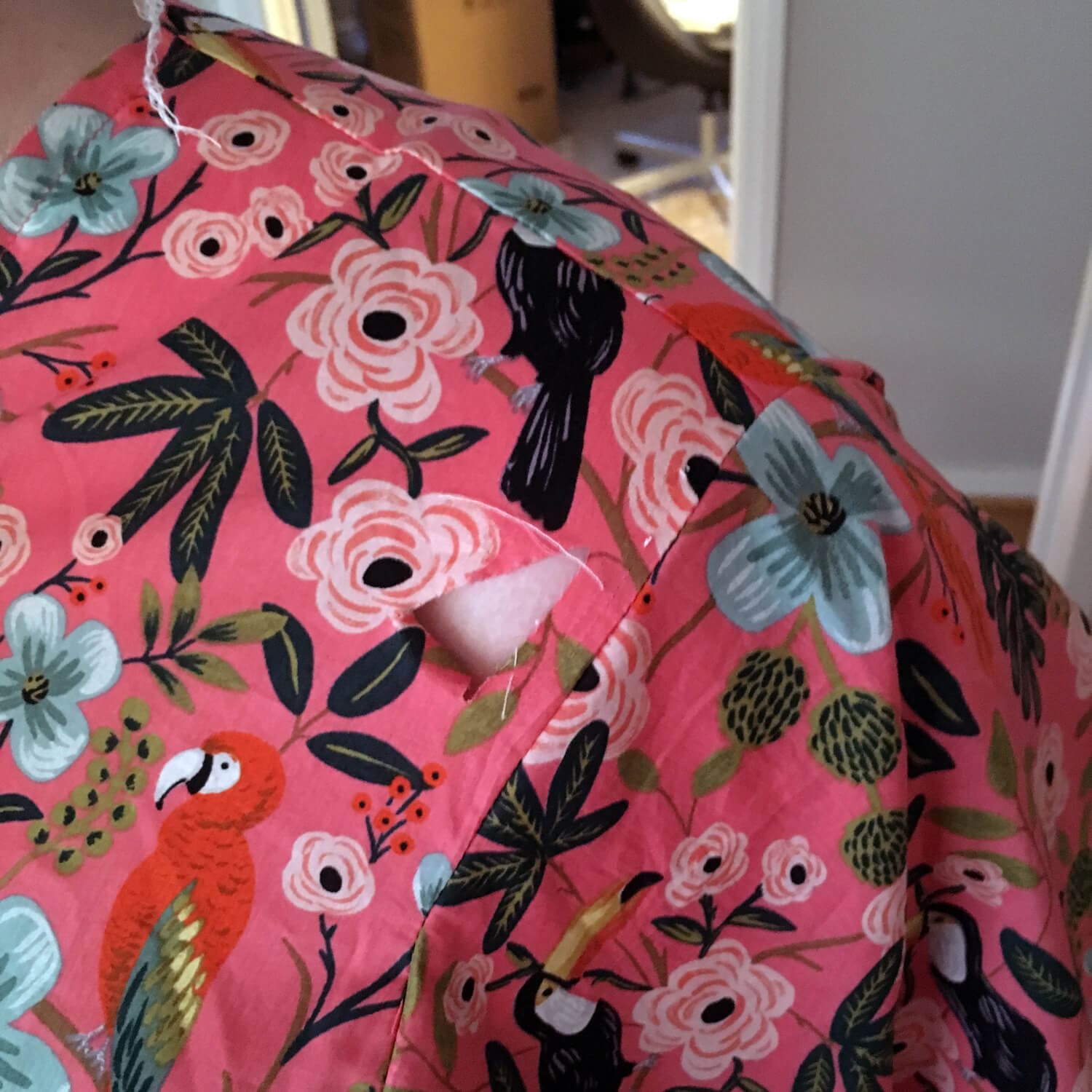 It's in such an awkward and obvious spot. I stepped away and thought about options: keep it for myself and buy more fabric to make another for her? Of course, there was no more fabric at the shop and I didn't have time to order more. Try to find some applique or embroider something to make it look intentional? Being right near the shoulder and arm seams made that solution seem awkward, plus the print is so busy already. Ultimately I decided to do some pattern matching and just patch it. It came out fine, and from a normal distance it's hard to even see.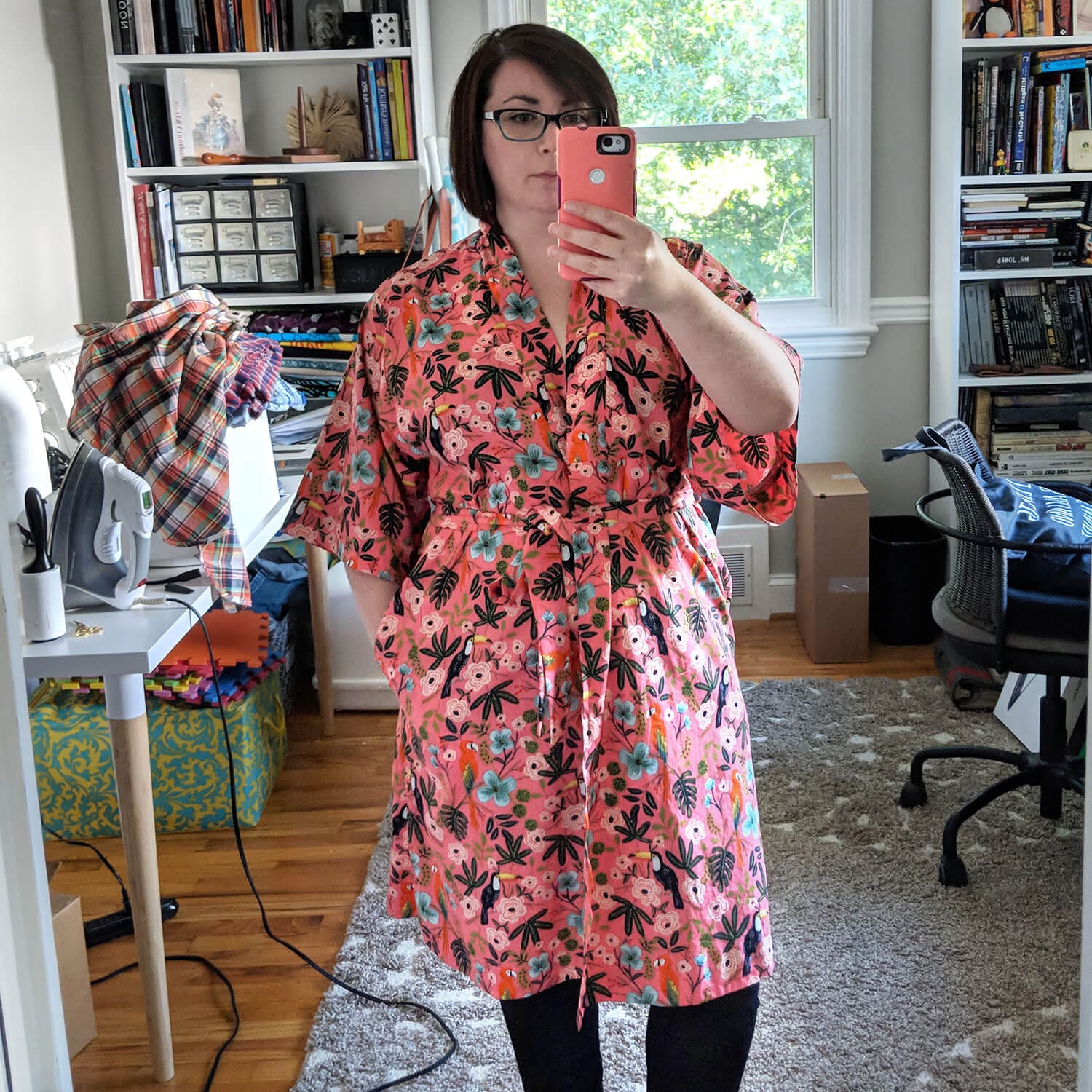 I included all the loops and ties from the pattern.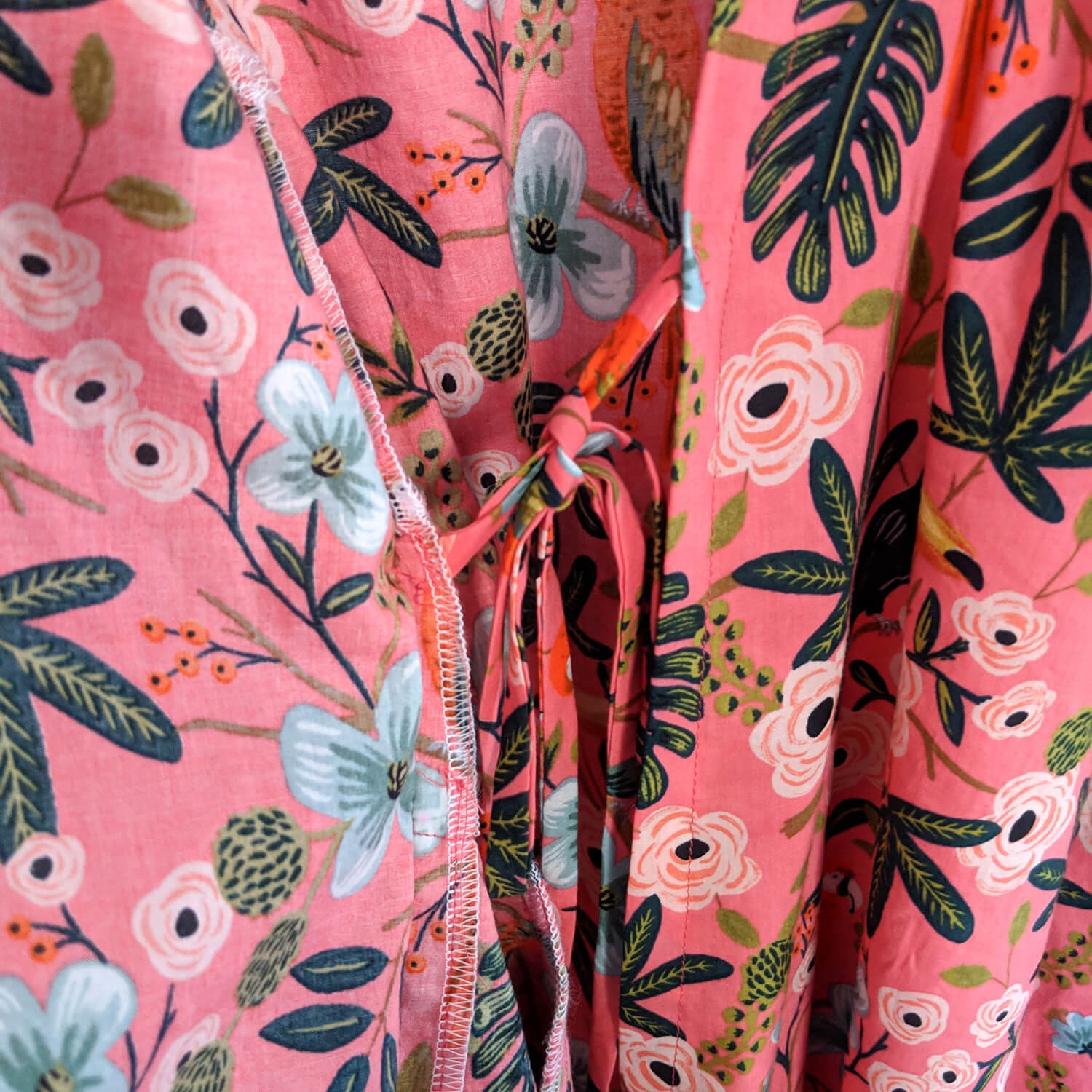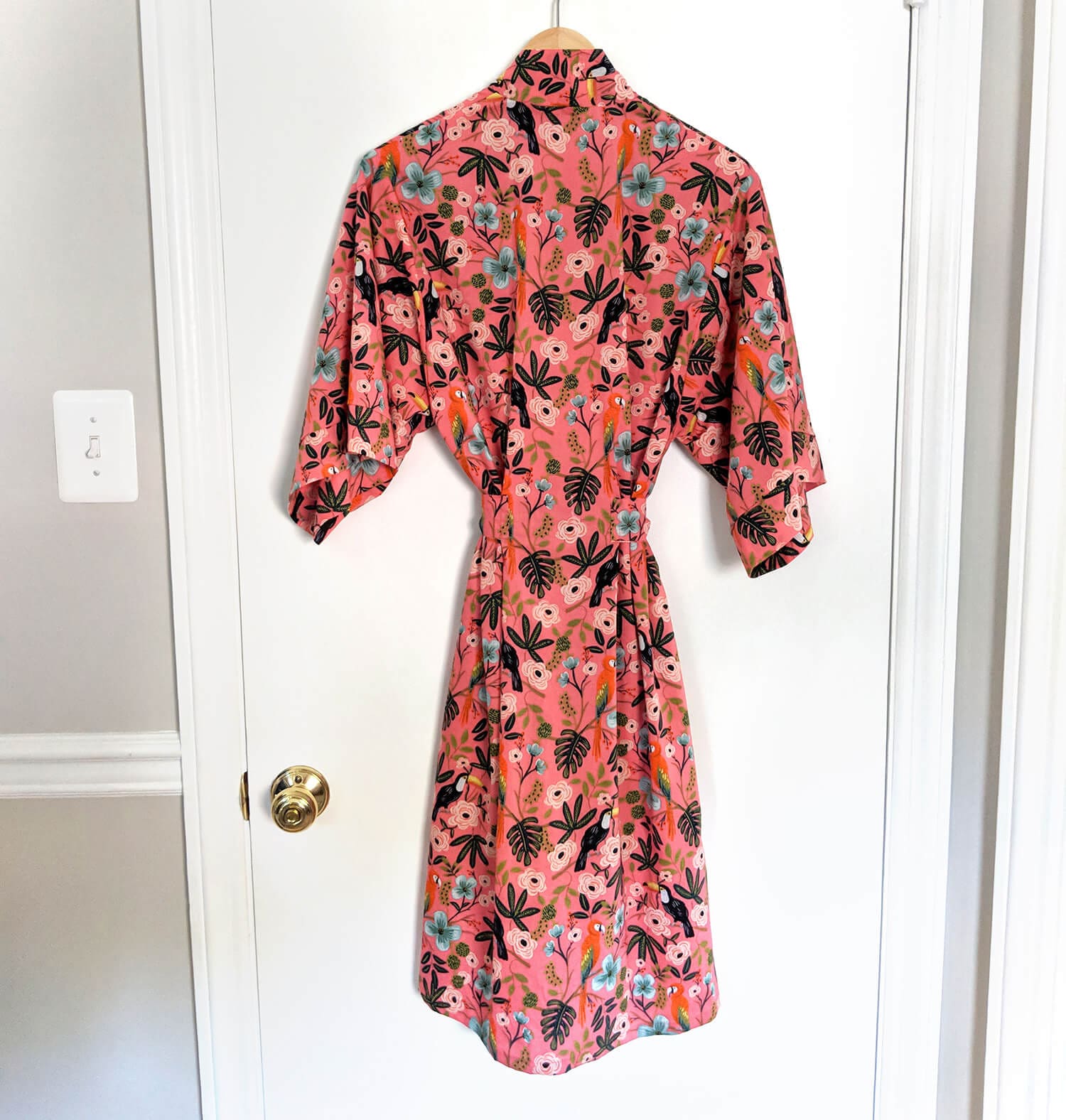 I followed the instructions to finish some of the edges before construction, and didn't like it. I'd definitely change that next time. My preference would have been french seams, but I thought it would be easier to take it in if necessary with this method so I went with it.
I generally like the outcome of the Helen's Closet patterns I've tried, but I'm not sure why every major sewing mistake I've had seems to happen with them (see my backwards legging waistband). I can't blame the pattern for my serger eating the fabric of course, but it's still a weird trend!