I just can't stop making zipper pouches!
I made a box bag for Sam's birthday and a makeup pouch for my swap partner in a post-holiday season secret snowflake exchange.
The makeup pouch was really fun to put together! I used two colors of Andover metallic chambray. Knowing how gross the inside of my makeup bags get over time, I wanted to use a water resistant fabric for the interior so it could be wiped clean easily. I searched around for fabric but ultimately decided to try and laminate the fabric myself.
I chose Pellon Matte Vinyl Fuse, which was a breeze to apply to the chambray. It also doubled as interfacing, and that plus the fusible fleece on the outer fabric gave the bag a really nice structure. I got nervous to work with the laminated fabric, especially turning everything through the hole in the lining when I was done, but there was no cracking and it looks good.
I used this tutorial for the bag. I stuffed it with a few samples of my favorite cosmetics and a key fob from a kit from Stitch Sew Shop. I also put in a local vegan chocolate bar, because chocolate.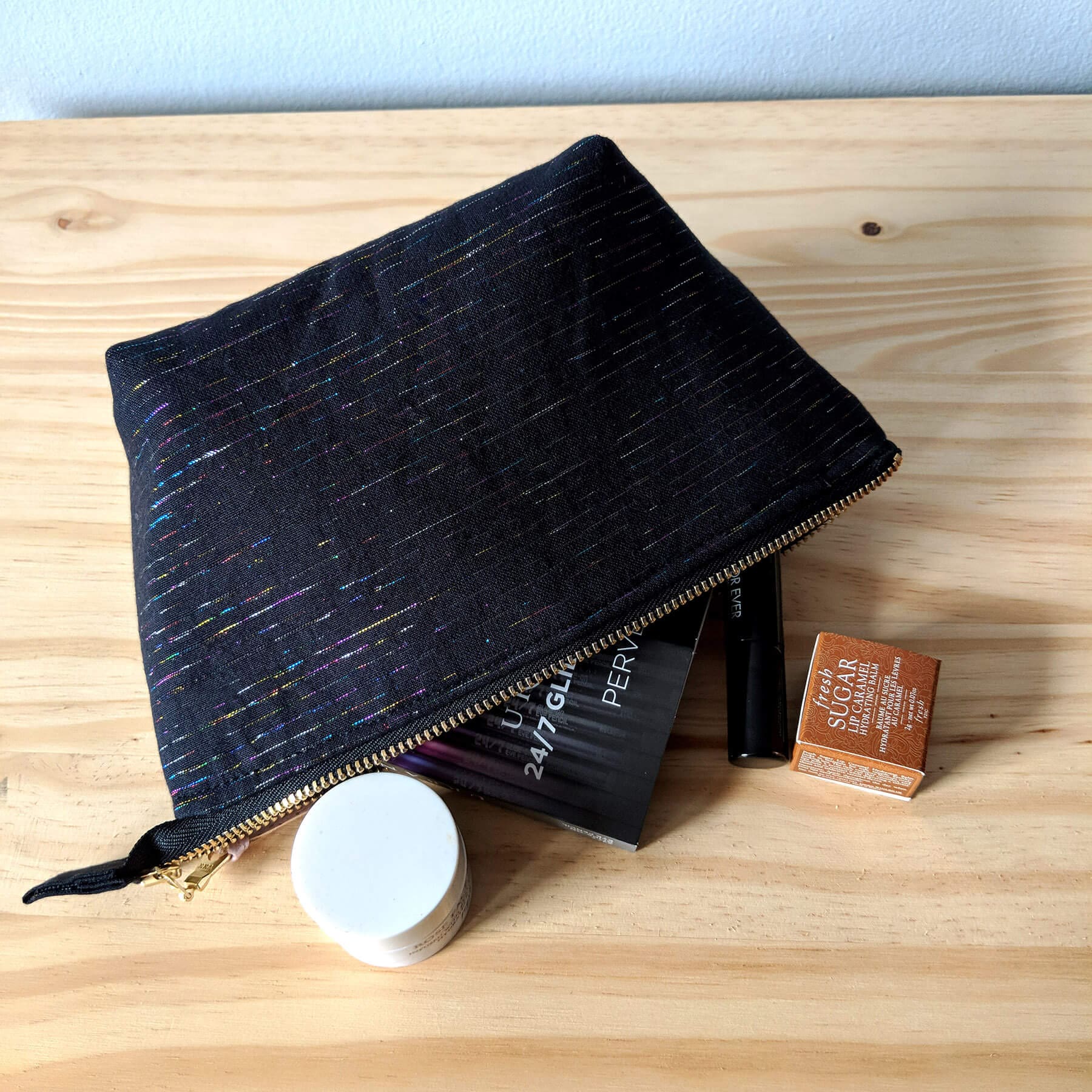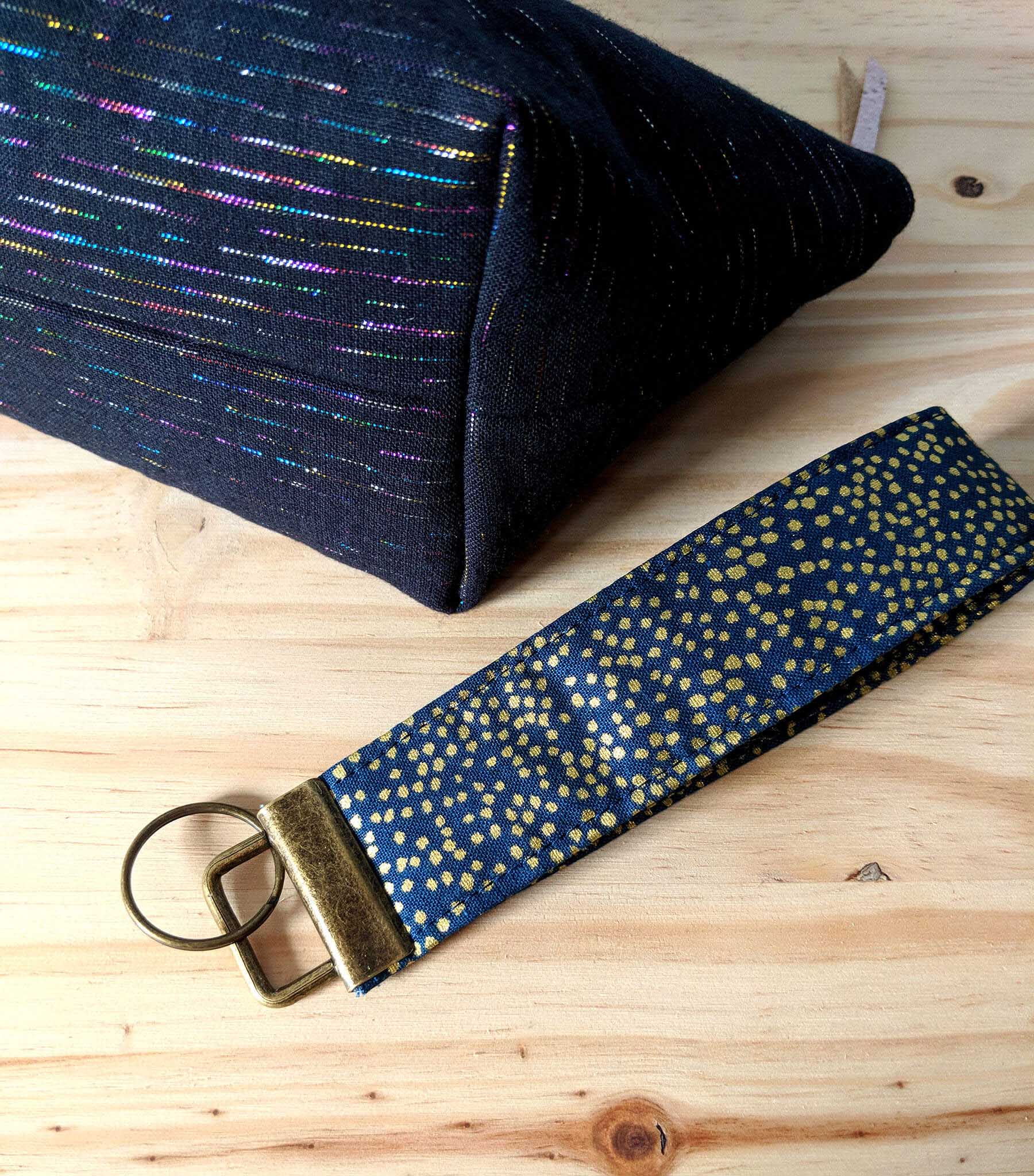 The box bag came together quickly and nothing new to report in terms of method. I used the same metallic chambray, no vinyl, and stuffed this one with pork rinds and jerky.