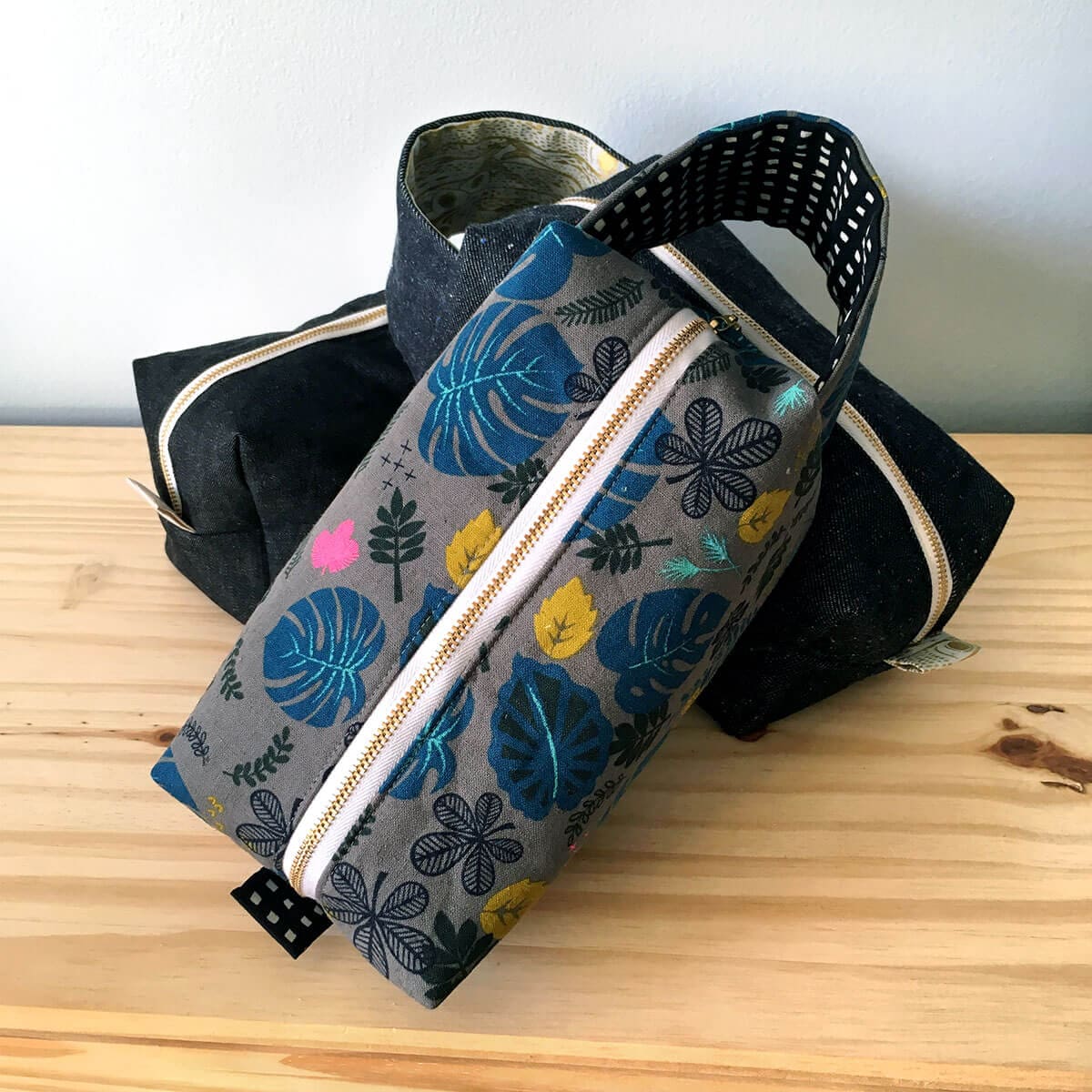 I made a few box bags for Mal's family for their Christmas gifts this year! Mal helped me pick out fabric, and he also picked out goodies to stuff them with. He bought all local goodies from Maryland and Virginia: chocolates, soaps, bath soaks, and wine.
I batch cut and sewed these, only switching out the thread for the topstitching along the zippers. I have more notes this time than with my first box bag.
I used denim for two of the bags, with fusible fleece on the exterior fabric and SF101 for the lining. I made the mistake of boxing the exterior corners first, then the linings. Since the fabric + the interfacing was so stiff, the exterior was in a stiff box shape, and it was tricky to maneuver the lining corners under the presser foot (the exterior box kept popping back up). Next time I'll definitely box the lining corners first.
Pulling the entire bulky bag through the small corner in the lining was also annoying. If I used a very thick material again, maybe I'd piece the lining with a bigger hole up the center to turn things out through, instead of a corner.
Neither of these issues took any additional time and it all worked out, just slightly annoying and also my hands hurt the next day.
Here are photos of each bag with the lining!
Denim with colored motes/metallic fish quilting cotton
Floral canvas/checked quilting cotton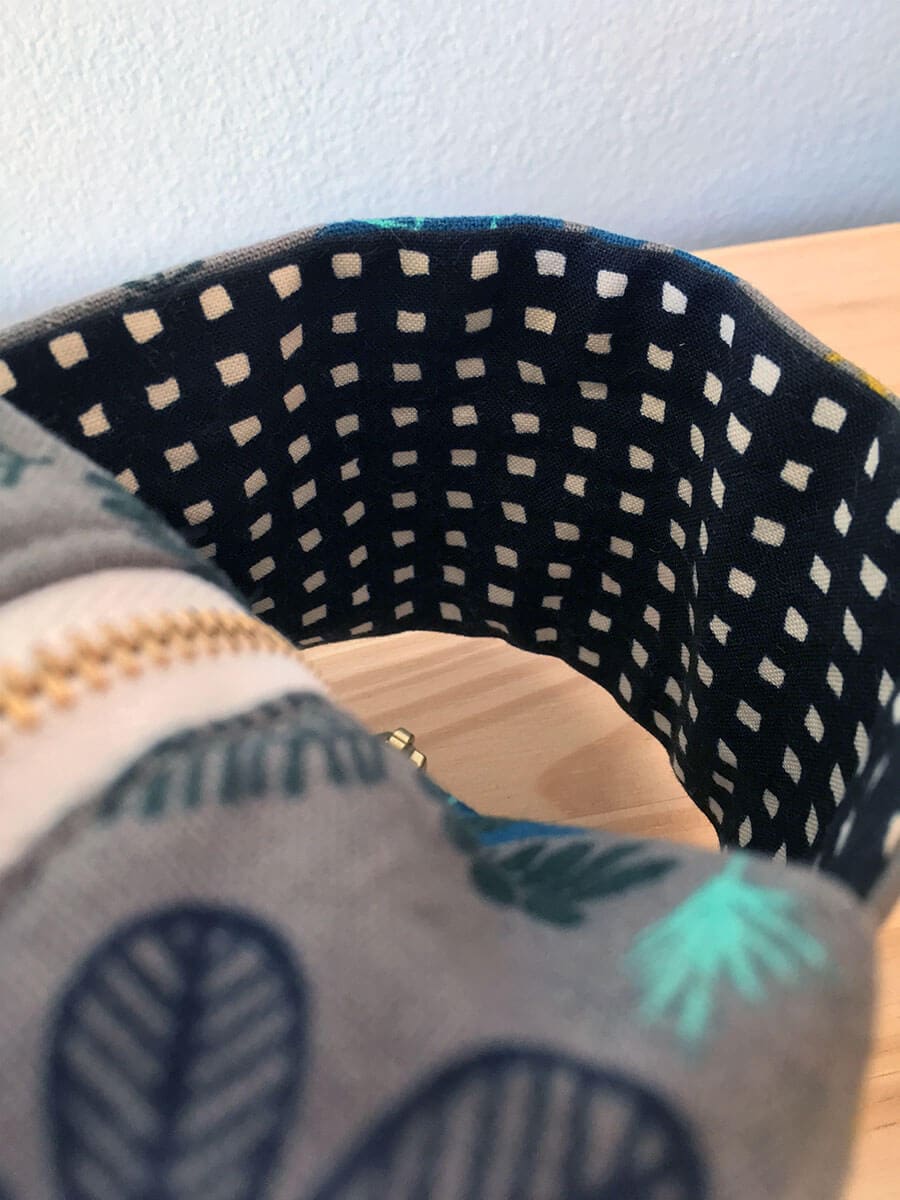 Black denim/marimekko cotton