Polka dot? Don't mind if I do! (Mal insisted I insert that joke). I seriously love how this dress came out.
I bought this fabric, Art Gallery Jungle Ave Dotted Boulevard, at Stitch in July when they had a sale on knits with a vague plan that I'd make a dress. As usual, I started to doubt if I really liked the print as soon as I got home, but I'm glad I went ahead and made something with it, because it looks great.
I got the Colette Moneta pattern as a birthday gift last year and it has sat in my pattern file unopened since, so that was my original plan, but I really just can't with Colette. I started with them as a beginner and their block doesn't work for me and their drafting problems have turned me off, so I started searching for another knit dress pattern.
I found the Aldaia dress by Pauline Alice and loved all the different views! You can make 27 different dresses from this pattern. After hemming and hawing a bit I went with view C with the v-neck from view A. I love fit and flare dresses but this is the first I've actually made! This was also my first v-neck, and on my first attempt at basting the band to the neck it came out super puckered. I unpicked it and tried again and it came out much smoother. I skipped topstitching it as well.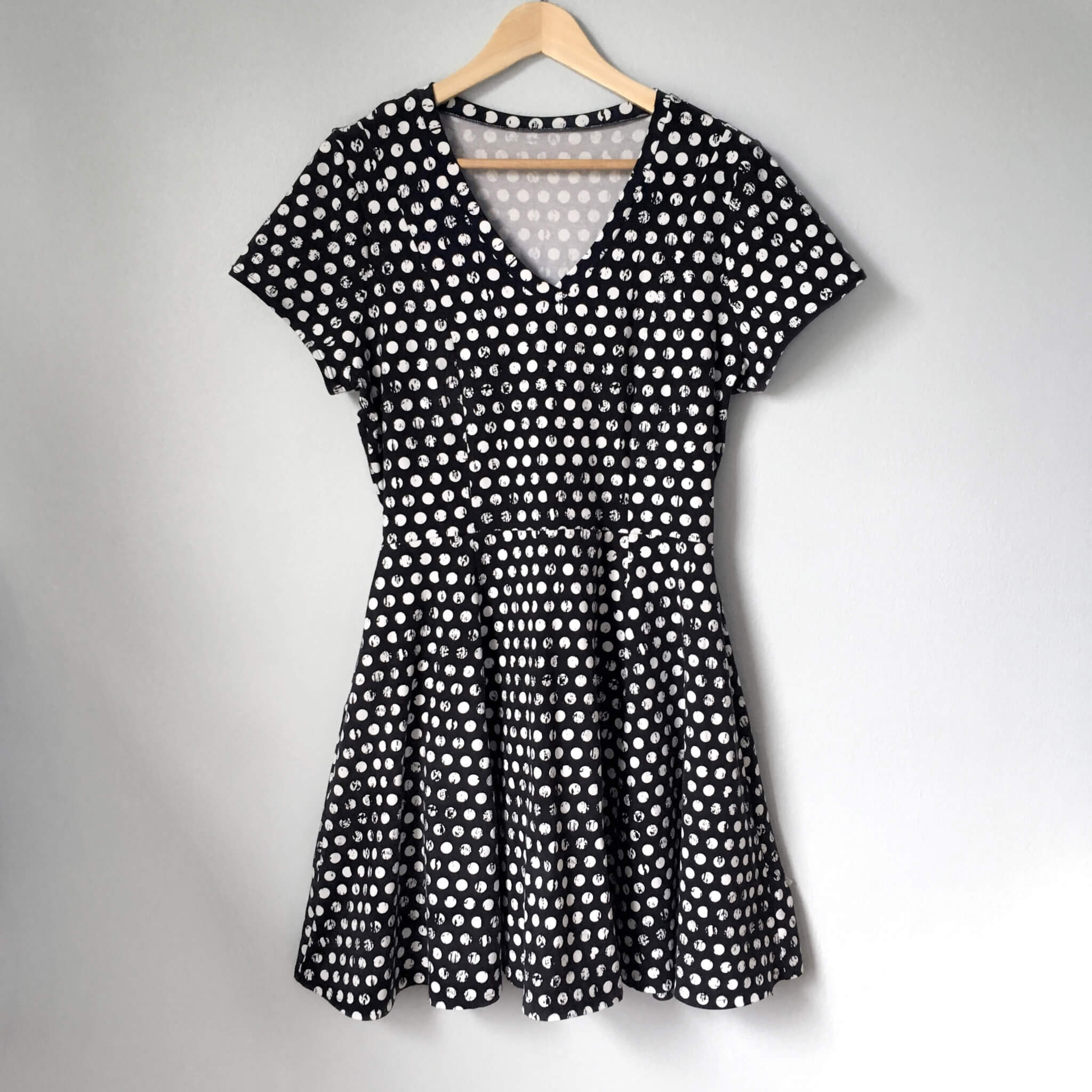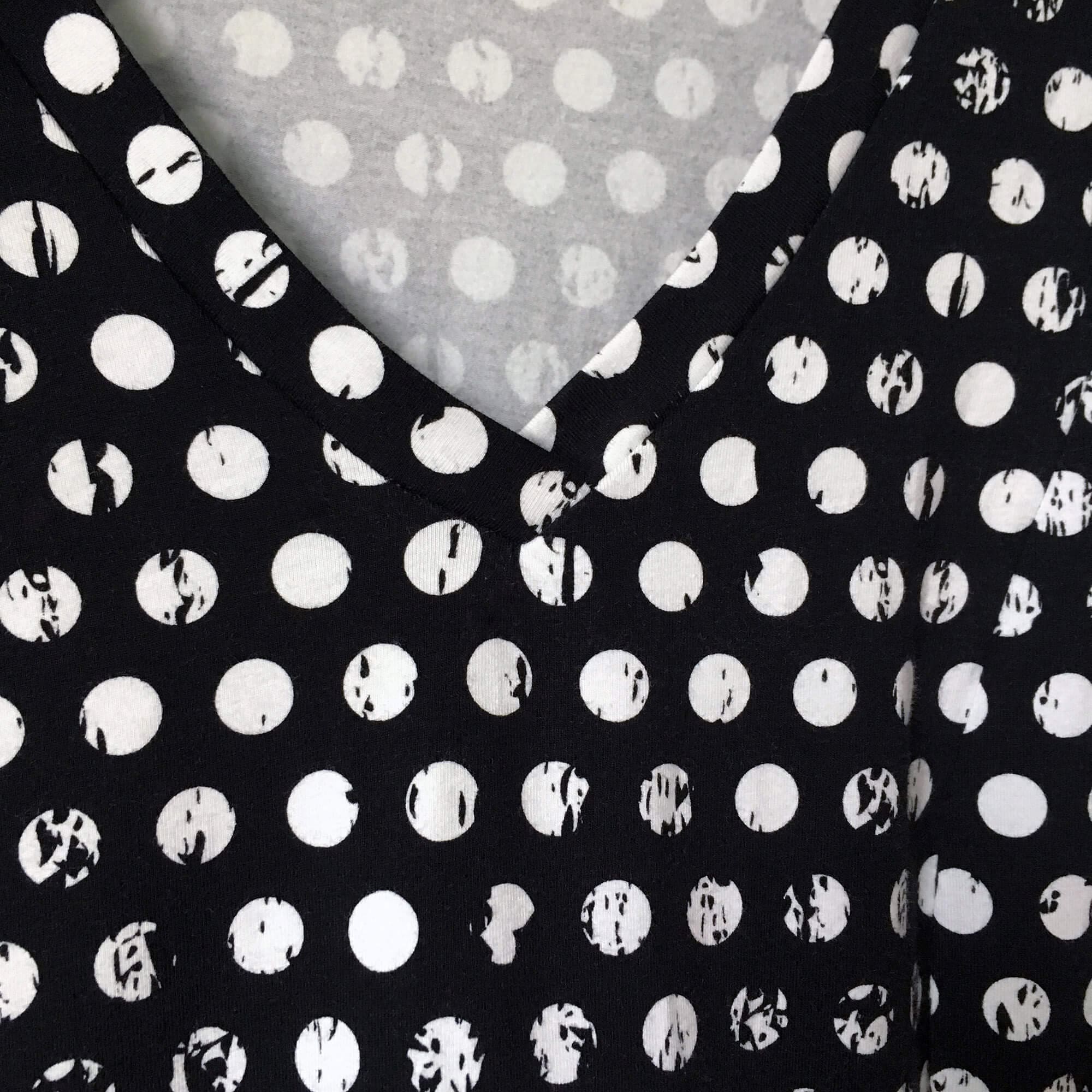 The skirt is 6-gore, so it's nice and full. I have a hard time telling if the hem is straight all the way around, but if I can't tell, no one else can.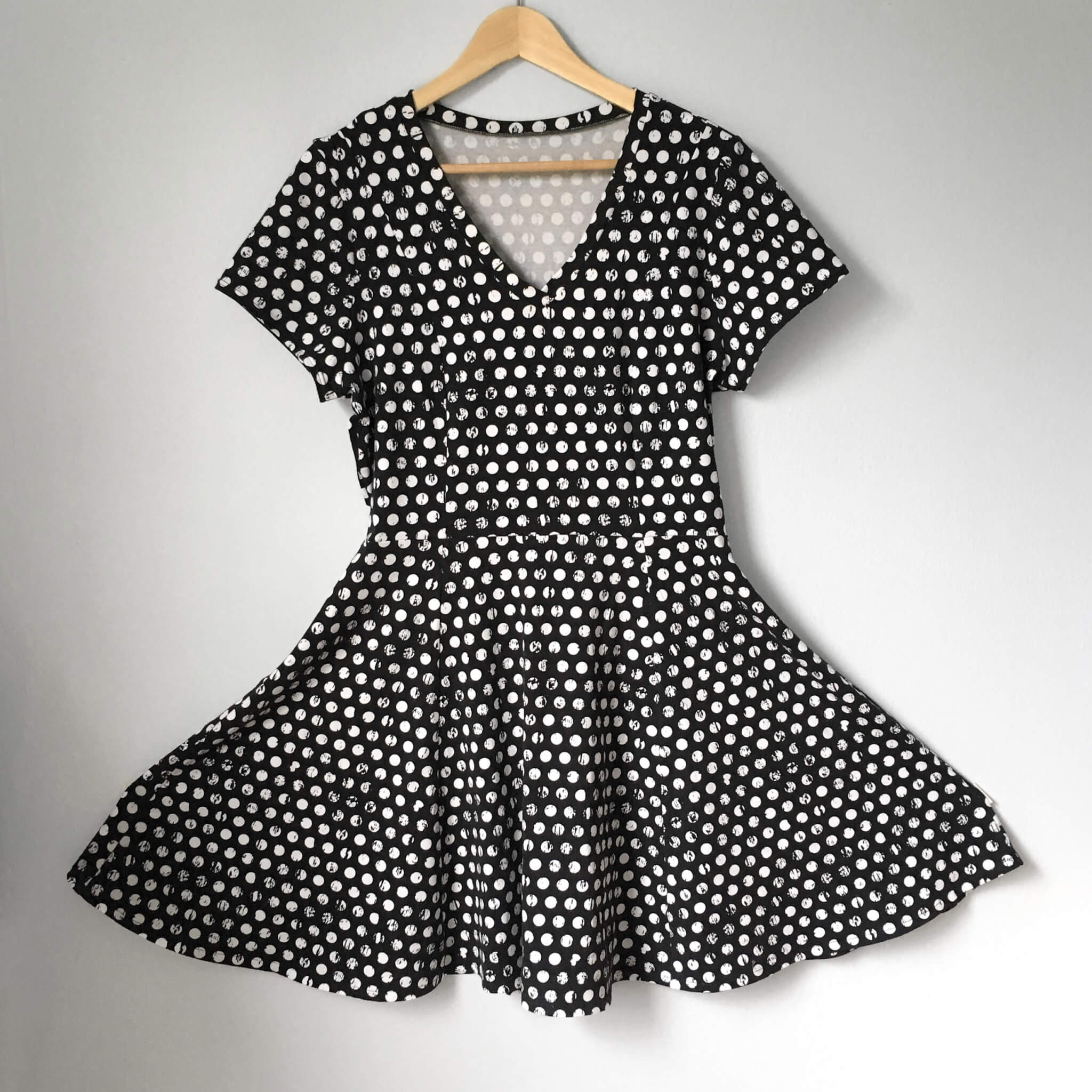 I did my usual alteration of grading from a size 46 bust to a 42 waist and hips. I'd normally grade back out to a 46 for the hips, but since this is such a full skirt I didn't. The pattern was drafted for a height of 5'5″, and I'm around 5'3″ and I didn't shorten it at all. The waist is hitting in the right spot and the length is perfect.
I serged the back darts following the advice from this Threads article, and it worked great.
Instead of the sleeve facings, I used knit-n-stable tape and a twin needle hem. I was going to do the same for the skirt, but I ran out of tape and then remembered this skirt does not need to stretch at all! I just did a regular straight stitch at a slightly longer stitch length (3.5 on my machine).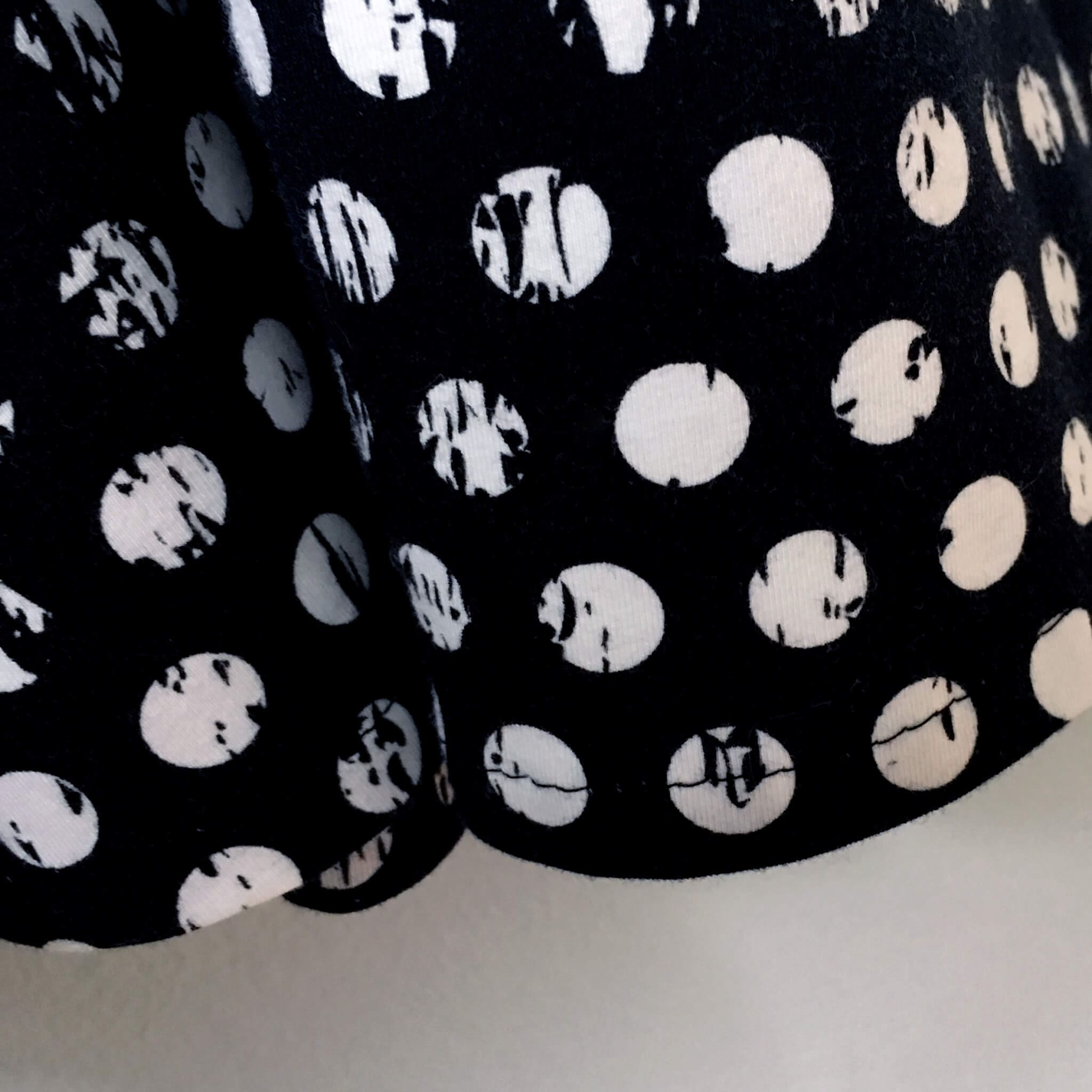 I really love how this dress came out and I think my next version will be a wrap bodice with a full skirt. It looks great with a cropped jacket (my Deer & Doe Lupin in this case), and it occurs to me that I need to make another jacket asap.