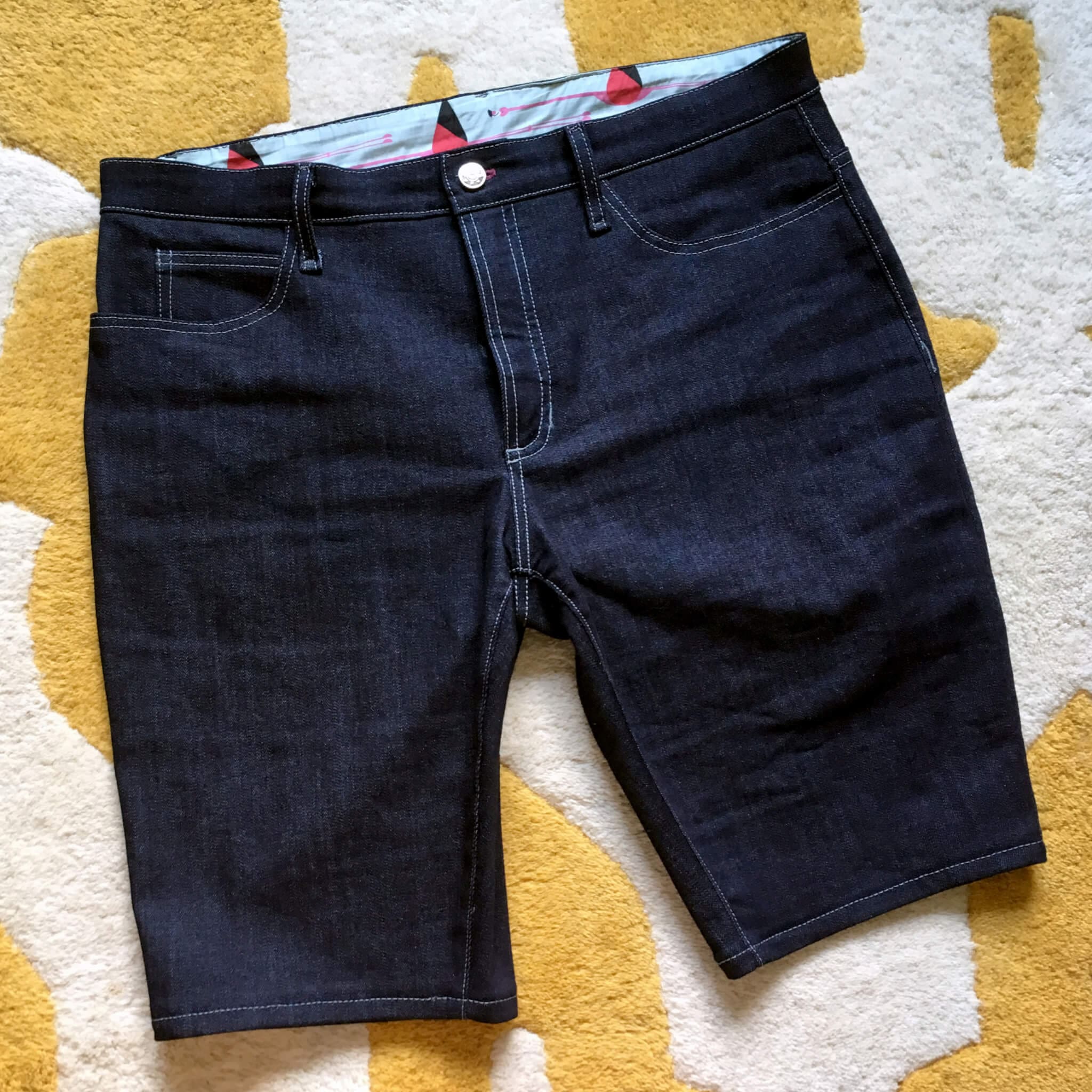 Summer is not my favorite, to put it mildly, and the DC area has some swampy summers. I'm trying to make some more summer-friendly clothes, and while knee-length jean shorts aren't technically cool or breezy, I still like them.
I used 11.5oz Cone Mills S-Gene denim in Indigo from Threadbare Fabrics. I was really pleased with the denim! It seems to have good recovery, and didn't even stain my fingers blue much when I worked with it. My only complaint is that it's a true cat fur magnet, but that's why we have lint rollers.
I decided on a gray topstitching thread and Birch/Charley Harper flamingo fabric for pockets and the waistband facing. I used my altered ginger jeans pattern pieces from the first pair I made.
For my ginger jeans, I just used two layers of denim for the waistband, no interfacing. The denim I used doesn't have great recovery and after a little bit of wear the waistband just folds over and stretches out, so this time I used quilting cotton for the facing, and used knit interfacing on the denim.
To make them short length, I measured a pair of shorts with a length I liked and added on a seam allowance for the hem, then figured out where that would be on the pattern pieces. I flared out the hem at the bottom a bit in case I wanted to cuff these, so that it wouldn't be too snug when I folded it up. I ended up deciding not to cuff them though.
The construction was much easier this time around, especially the topstitching! I think I finally figured out how to get the best results out of my machine, and really took my time to get everything straight. I was even able to use the machine for a buttonhole this time, and used a regular weight magenta thread for it.
I did baste these together for fit after I got the zipper in. Everything looked great, so I moved ahead. I think I could have waited to check fit until I got to the side seams, since that was the only thing I had to adjust at all.
I really debated doing something interesting with the back pockets, but I just like to keep it simple. I did steal a little bartack detail from a Closet Case instagram post though.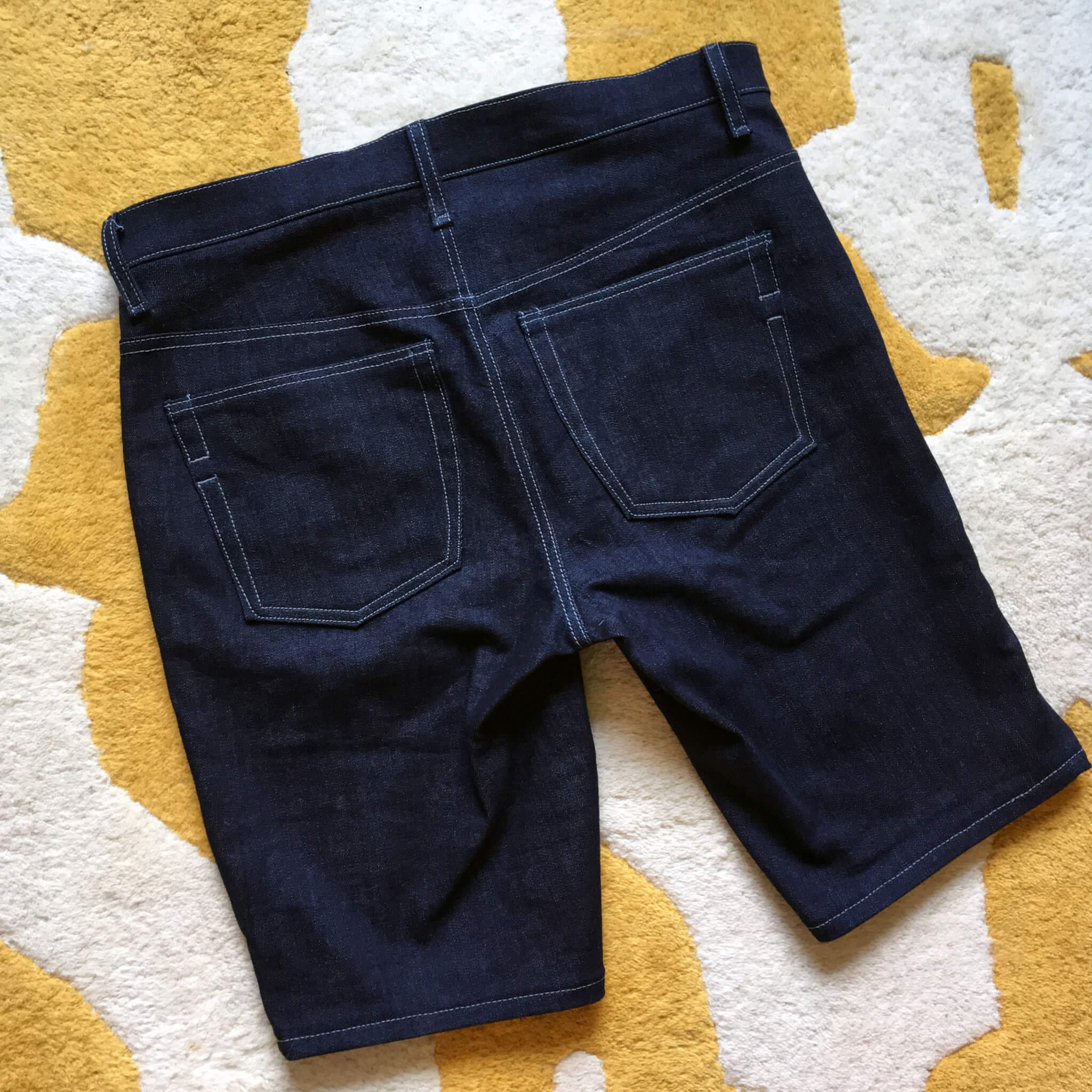 The hardest part, as always, was getting the hem straight and even on both legs. Luckily Mal is getting really good at helping me with that.
I think the waist is gaping just the tiniest bit in the back, which did not happen with my jeans, and is not a big enough problem for me to do anything about. Next time I might be more careful testing fit before I finish the waistband though.
All in all, I'm really happy with how these came out, and I'll probably order more denim for another pair of jeans, maybe with a stovepipe leg?