Last month our condo association sadly had to remove the big tree in front of our house. Now the bathroom window gets a ton of afternoon sun and without central air, it is so hot in there.
After making my Marimekko shower curtain, I thought maybe I'd sew up some quick window curtains and hang them with a tension rod. I held up some of the leftover Marimekko Siirtolapuutarha fabric but in such a small space it was way too matchy matchy and busy. The good news was that the temperature dropped immediately. Shocking, I know.
Luckily I had gone on a bit of a Marimekko fabric shopping spree and had 1 yard of this nice Noki print in gray.
It was just enough to make two panels. To finish them, I turned the two side and bottom hems under 1/2″ twice and stitched, and made a little tunnel at the top for the 1/2″ tension rod.
During the day they filter in just the right amount of light.
And at night they look pretty nice too.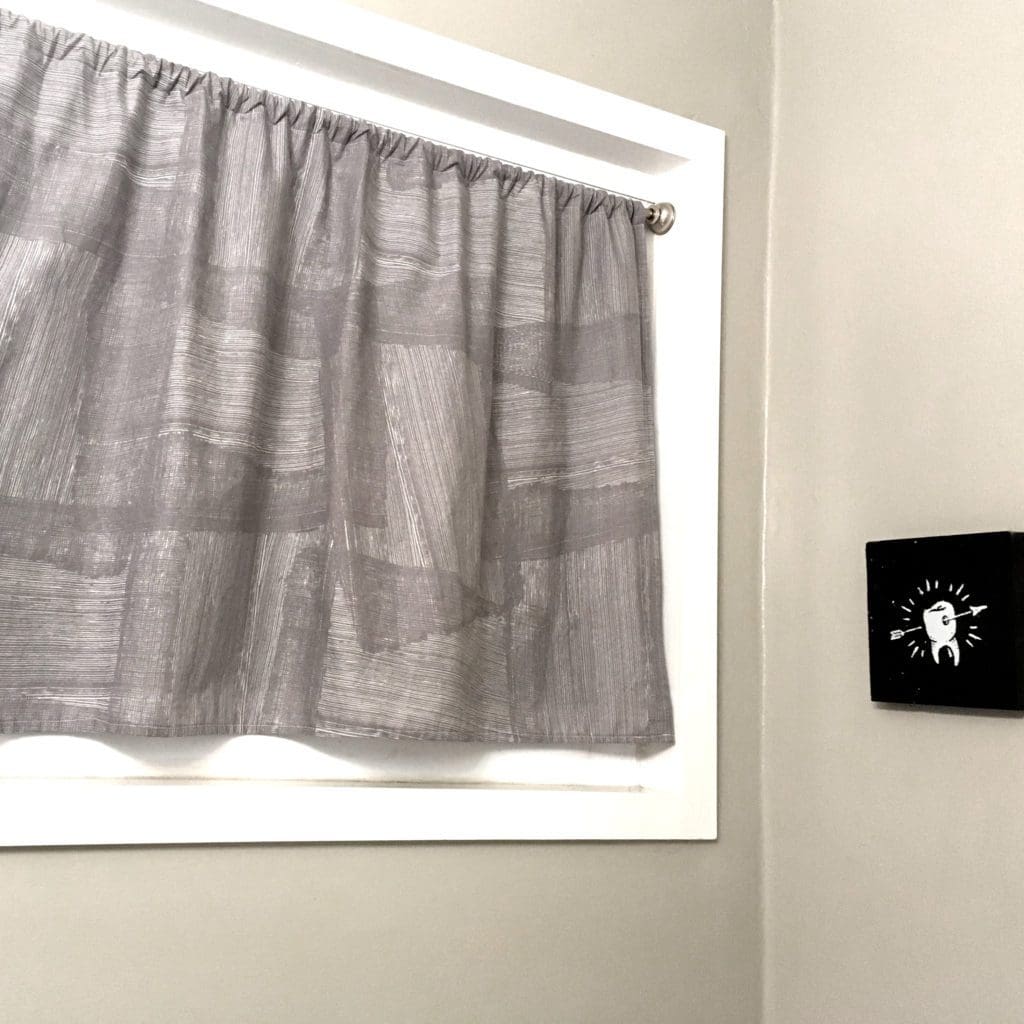 All in all, this project took me about an hour, not including the run over to Bed Bath & Beyond for the rod.
(BTW, taking photos of curtains in a tiny bathroom on an iphone with backlighting and/or mediocre lighting is not the most fun.)