I'm SO thrilled with how this came out.
After my muslin, I took a little break and did some other projects. When I finally had some time to work on it, I tried on the muslin again and made a few tweaks. I ended up pinching out .25″ or so out of the front of each side and trimmed it off the side seam, then started to do a swayback adjustment. I got super confused and decided to just skip it. The back of the shirt fits like a RTW, so not perfect, but good enough. I'm not going for perfection, just awesomeness. I'll learn more eventually.
I did end up pin-fitting the shirt, and didn't need to make any more adjustments.
Here is the back after I sewed everything together. I didn't get a shot of the back once it was finished, but I ended up cutting 2.5 inches off and it's just about level with the front now. I think that's more my style anyway. In future versions I can always add it back in if I wanted.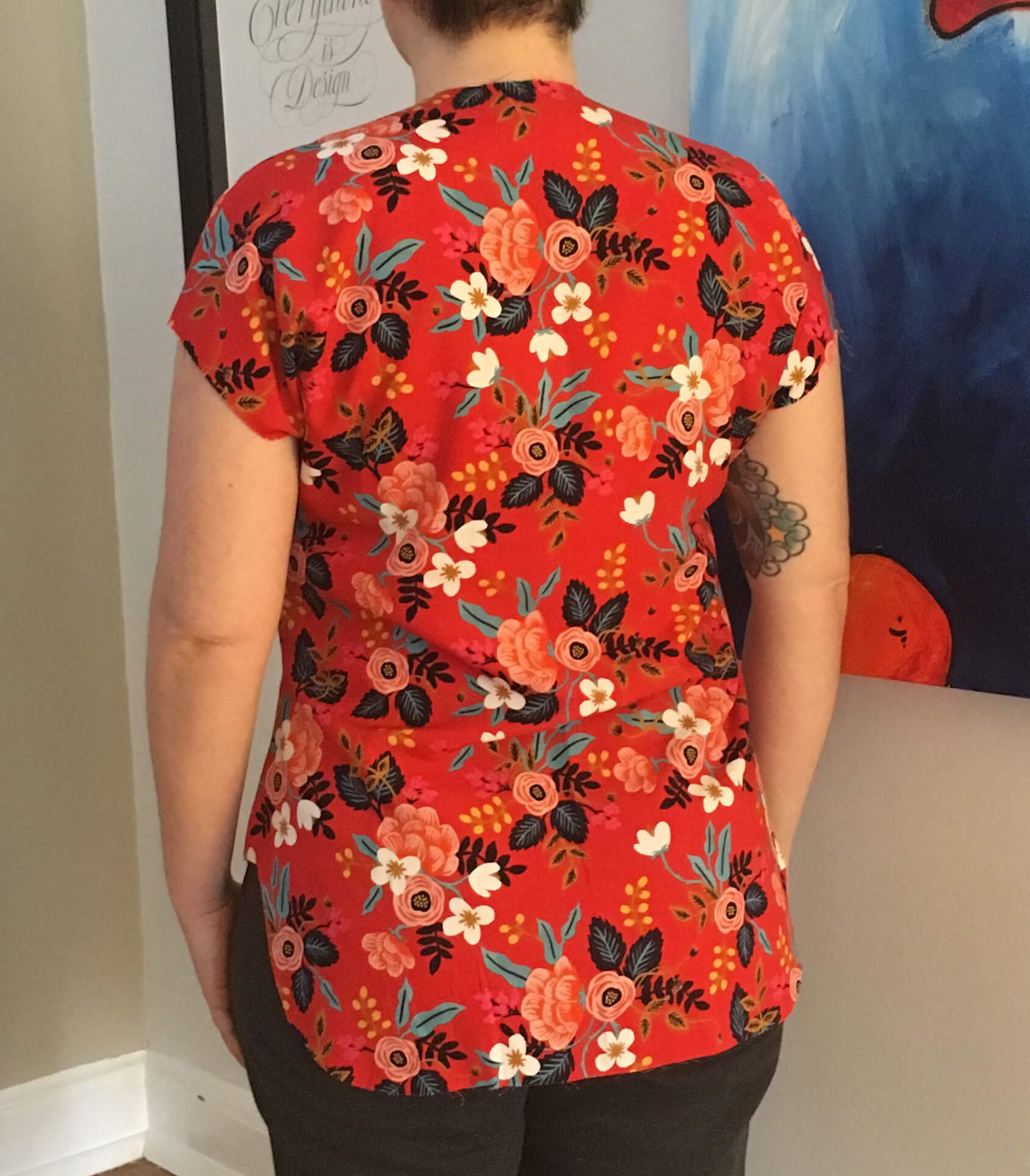 Um, check out that top-stitching and collar stand!  I used this tutorial for the collar stand, and it came out a bit wonky. I think for the next Melilot I'll try this method.
I am so pleased with this, I went out and bought fabric to make a long sleeve shirt: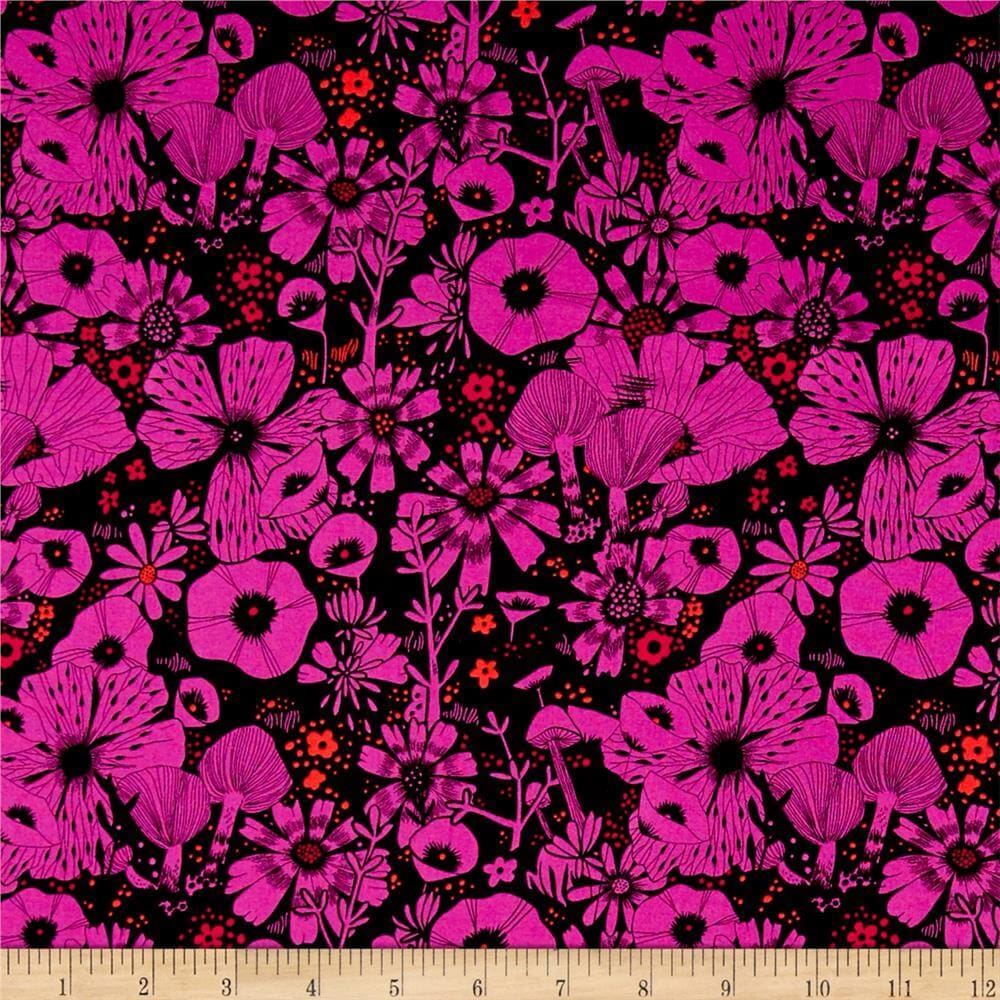 I also bought a plaid cotton shirting after seeing Bex at Stitch's Bruyere, but I don't think that fabric is really compatible with this pattern? I really think it needs more of a drape, especially with the drop shoulders. I only paid 7$ for 1.5 yards (used the last 8$ of my gift certificate to pay for most of it), so I might use that for a caravan tote for myself.