Even though I felt a bit lazy today, I decided to just do the Melilot muslin. I did a tissue fitting then hemmed and hawed about the muslin, but decided to go for it because drop shoulders + tracing paper was really hard to make any sense of. It was just too stiff around the arms and wasn't sitting right.
SO here are photos from attempt 1: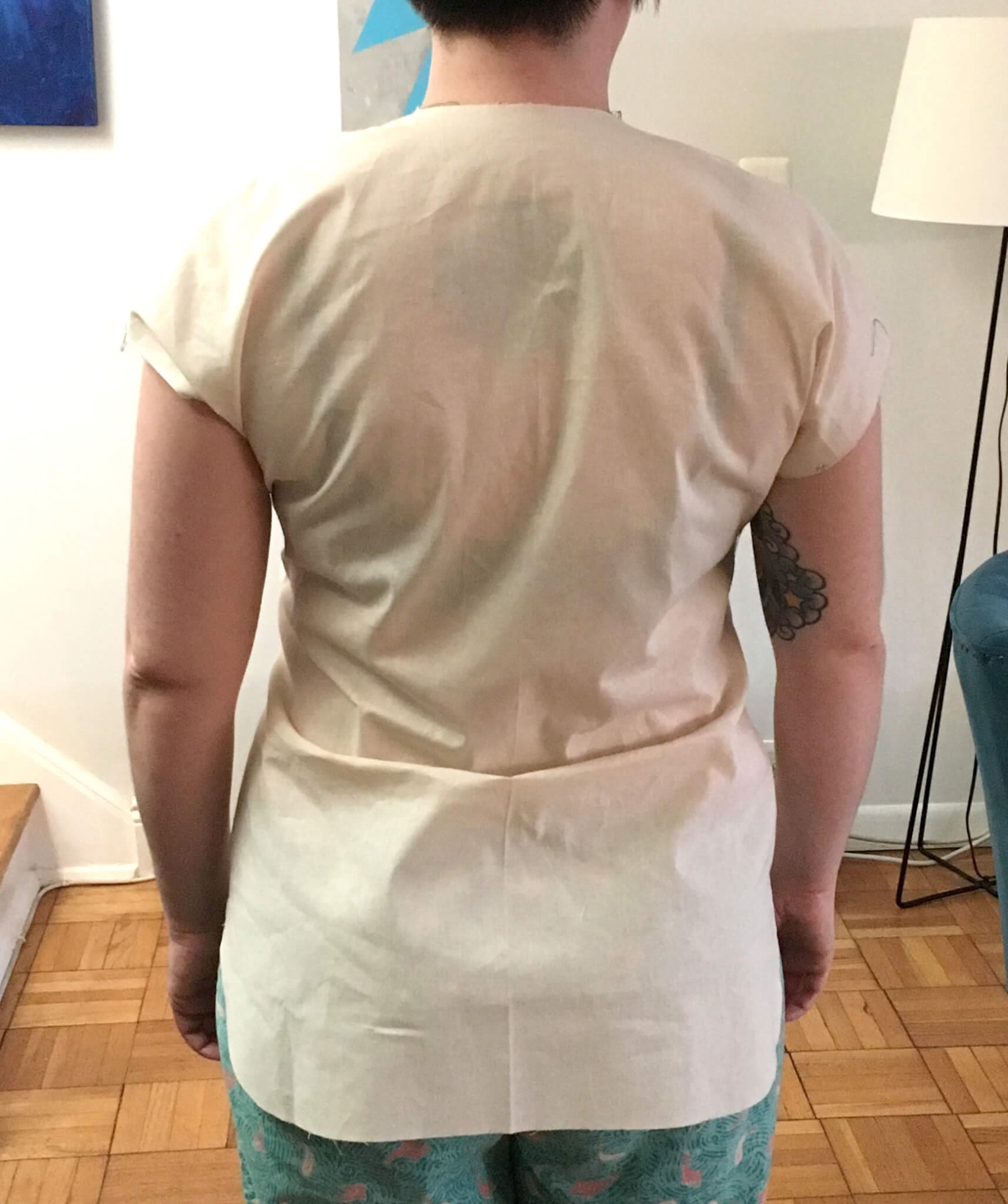 The front was perfect, but the back had a big fold near the waist and some pulling around the shoulders. This reminded me of the sorbetto issues I had, which turned out to be because the hips and upper back were too tight.
I ripped the seams a few inches up from the bottom and it looked a bit better, which confirmed that theory:
Then I ripped out the side seams entirely and sewed them again with the same 5/8″ allowance on the front, but almost no allowance on the back:
Problems pretty much solved! I probably added 1/2″ on each side. I think it does need just a bit more tweaking, like fixing how baggy it is around the back waist, and it's still just a bit snug on the hips in the back. The plan is:
add in 1/4-1/2″ on each side of the hips in addition to the extra room in the muslin above (so probably .75-1″ total onto the pattern piece).
Maybe another 1/4″-1/2″ on the upper back too.
I also need to tweak the length, but since it's fitting perfectly in the front and pretty well on the back aside from the above edits , I might actually just shorten it from the hem instead of the waist.
I think at that point I can go strait to fabric, then pin-fit the fabric. I'm interested to see the difference with the drapey rayon too.
Save
Save