Yesterday was the first Lupin jacket class! I left feeling a bit frustrated, mostly because we barely sewed. I think everyone underestimated how long it would take to cut out all the pieces.
I ended up making a muslin even though I was pretty confident in my tissue fitting, because I couldn't stomach the thought of cutting into my very expensive fabric without doing one, especially since this was my first time with tissue fitting. I also felt weird rolling up to a "level 2" class having never set in a sleeve, sewn princess seams, or done gathers, so I wanted to practice to know where I need improvement.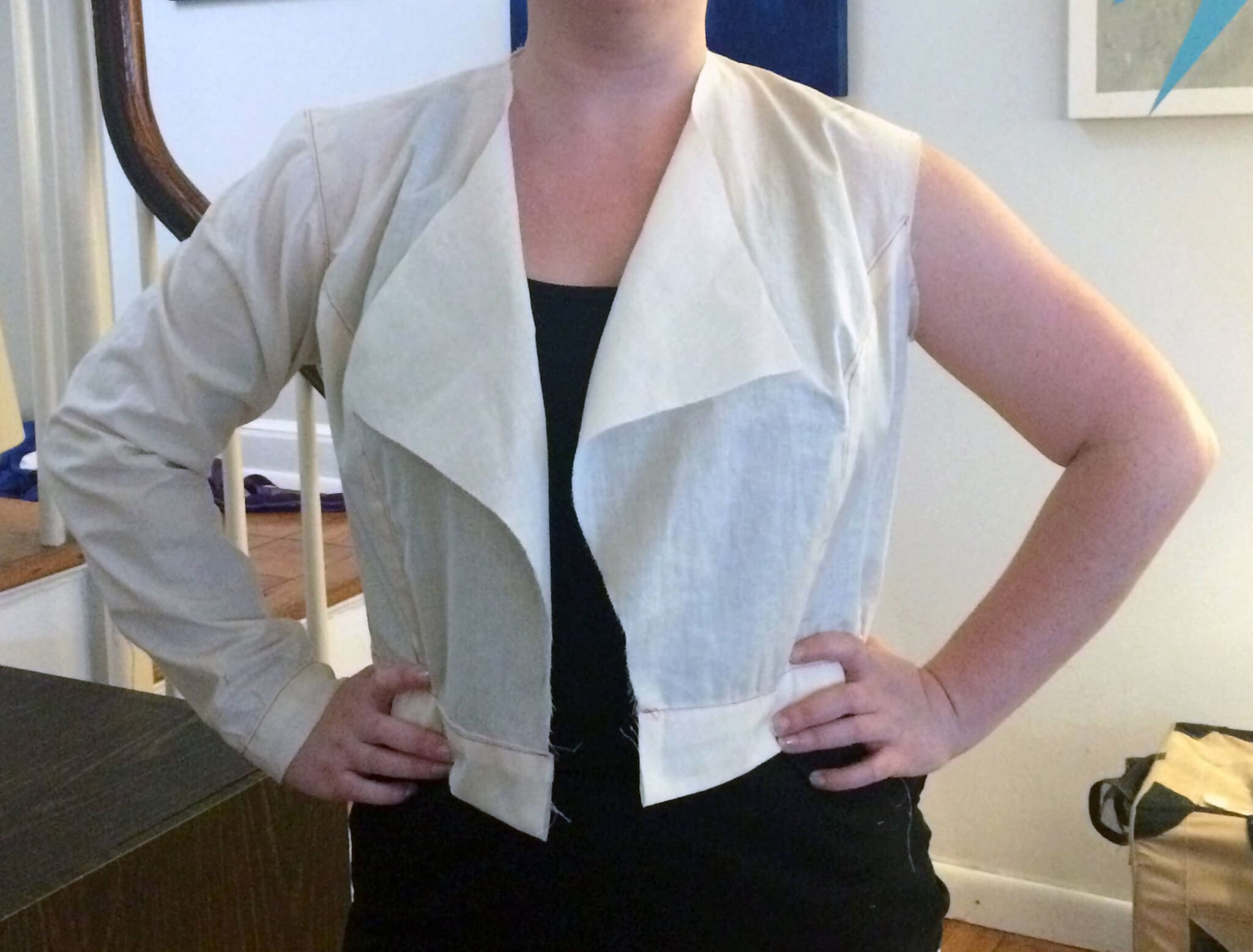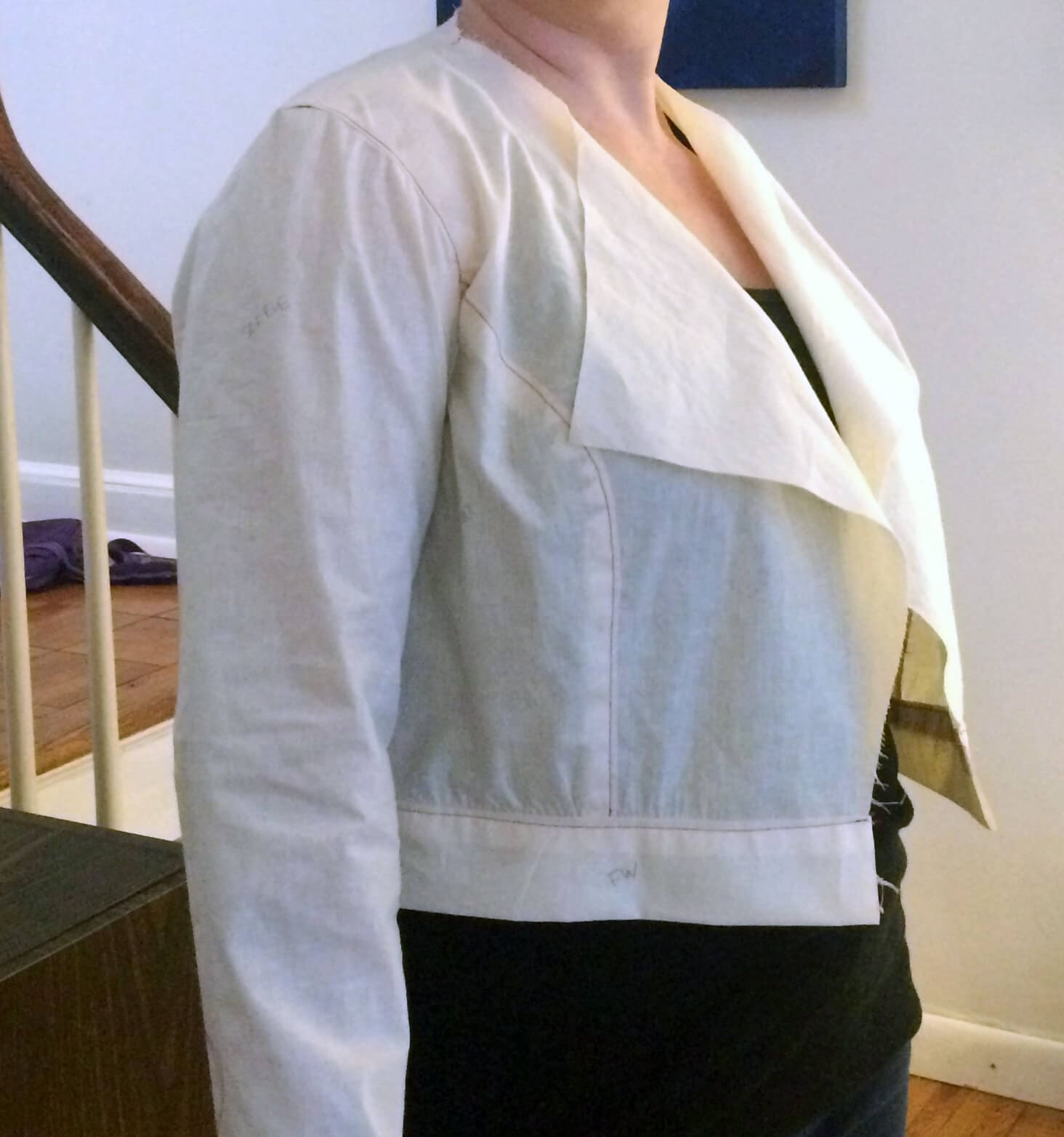 As you can see, I ran out of fabric. Aside from the missing sleeve, everything looked pretty good and I managed with the sleeve getting only one weird tuck. The only thing that seemed off a bit is some pulling on the front of my shoulder down to my elbow. I read this can either mean I need a forward shoulder adjustment, or a narrow shoulder adjustment.
SO, I got to class and Kalle pulled out a fitting book and the draglines did look similar to the ones in the narrow shoulder adjustment photo, so we went with that and shaved 3/8″ off. We then set to cutting out, and unfortunately there was another class going on at the same time so I had about 20 minutes of twiddling my thumbs before some cutting table space freed up. I got everything cut out, and then did a test welt pocket. It came out OK, mostly wonky because my stitching was wonky. We'll get back to that next week after Kalle experiments and hopefully has some tips to pass on.
I also completely forgot how to wind my bobbin on the Bernina, so a classmate helpfully talked me through it.
So, while I left a bit frustrated that it took so long to cut the fabric, as Mal always reminds me, I should be able to find 3 good things about every class/conference/meeting/etc.
Hopefully fixed the shoulder issue
Cut my fabric on the counter-height surface which is so much nicer than my dining table
Tried a welt pocket
In advance of the next class, I think I'll sew some of the easier pieces, like the back yoke to the back bottom, the tabs, and anything else. I don't want to mess with the sleeves before I see another human do that in person. Kalle also suggested not finishing the seams since they'll all be enclosed, but that makes me nervous since the fabric is fraying like crazy. I think I'll get pinking shears and do that.